HGTV's Property Brothers On What Amenities You Should Keep, Despite Their Downsides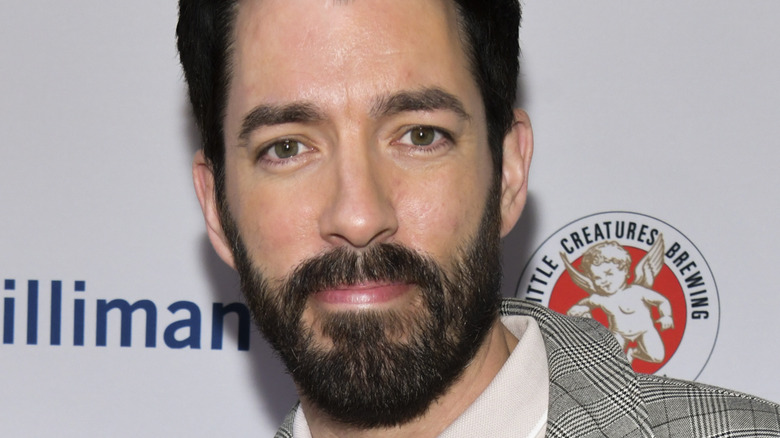 Rodin Eckenroth/Getty Images
A full-scale home renovation typically calls for all new appliances, furniture, décor, and finishes. But, is that always necessary? Just because your residence needs a fresh look, doesn't mean you have to get rid of everything. This is especially true regarding certain amenities that provide functional and aesthetically pleasing joy; even when there are a few drawbacks. If you're having a hard time deciding what to keep and what to toss out, the famous siblings and co-hosts of "Property Brothers," Jonathan and Drew Scott, have some insight to offer. 
The design duo's HGTV show, where the high-spirited twins use their renovation and real estate experience to help families find and design their dream homes, is undoubtedly one of the most popular series on the network. And with the help of the latest CGI technologies, they're able to provide their clients with realistic images of what's to come. Now, they're here to tell you that, in the event of a major overhaul, any amenity you love is an amenity worth keeping, even when that means having to find a way to work around it.
A nuisance turned fabulous
In an episode of their other show "Celebrity IOU," comedic and Emmy-winning actor Leslie Jordan requests that Jonathan and Drew Scott renovate the home of his Hollywood producer friends, per Realtor.com. As they walk through the home, they notice a double-sided fireplace that interrupts the passage from the living area to the family room. Their initial thought is to tear it down, however, Jordan urges the brothers to find a way to keep the amenity due to the cozy ambiance it brings to the space.
The brothers agree to Jordan's request, but not without making a few necessary upgrades. "We could do this incredible two-sided feature where we could do a plaster application or something just to make it feel updated, but still bring in a lot of wood tones just to make sure it feels warm and inviting," recommends Jonathan Scott. In the end, they choose to slather on a contemporary Roman clay finish, add a complementary wood accent wall in the adjoining dining room, and remove the walls on both sides of the fireplace to allow an abundance of natural light to flow through the spaces, per HGTV.