The Property Brothers Warn Sellers To Not Make This Renovation Mistake
Kathy Hutchins/Shutterstock
The Property Brothers, or real-life brothers Jonathan and Drew Scott, are known globally for their home renovation shows and quick fix tips. According to The Scott Brothers, their show "Property Brothers" has been on for around a decade now. On the show, they help families create and fix up old, worn-down houses into the homes that they desire. However, aside from this show, they do a lot of other renovation on television as well.
Their show "Buying & Selling" helps families sell their current homes in order to buy a new property. "Forever Homes" turns currently owned homes into their owners' dream homes. They compete with each other on "Brother Vs. Brother," where they see who can flip a home for the highest price. "Property Brothers at Home" shows their life at home when they become their own clients. They have even worked with celebrities to renovate homes for others on "Celebrity IOU."
With so many hit renovation shows, it's no question as to why these brothers are known all around the world. Additionally, outside of these shows, they are notorious for offering a ton of useful tips and tricks to turn your home from something ordinary into something extraordinary. If you're in the process of renovating your home, there are things you should look out for. The Property Brothers warn sellers it's important not to make this renovation mistake.
Never over do it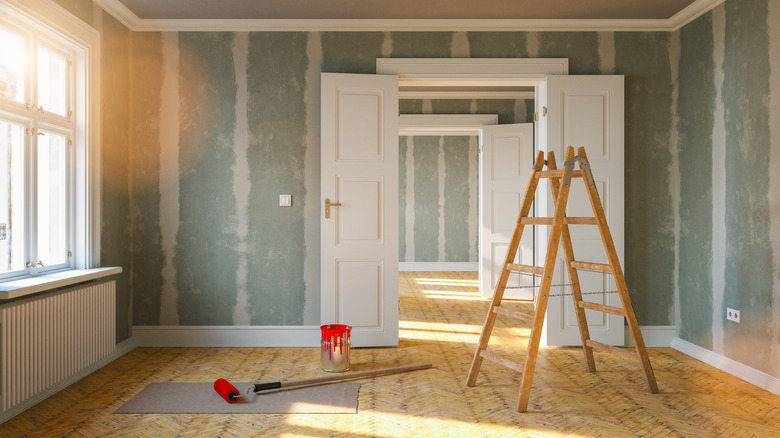 r.classen/Shutterstock
According to ABS-CBN News, Jonathan says it is important to never put too much money into just one specific room or area of your home. This can be hard to do as many have a vision of what they want for a kitchen or bedroom and can often spend way more than they ever thought possible. However, as Jonathan points out, if you ever have to sell your home or are planning to in the future, you're going to want to get the money back that you put in. But this might not happen if you overspend on areas and design elements that buyers may not be interested in.
If you are looking to sell your home, The Property Brothers suggest instead of going overboard on one area, do a simple makeover on the entire home as a whole. This can make the house feel fresh and new and enhance its desirability to potential buyers. As a seller, you don't want a buyer to walk in and say that they love one specific room or area of the home and not the rest. Even though there is a slight chance they may still buy your home, they may not give you the amount of money you are asking for. If this is the case, you could actually end up losing money. However, of course, this is completely avoidable by stretching out the renovation to the entire house.
A few more quick tips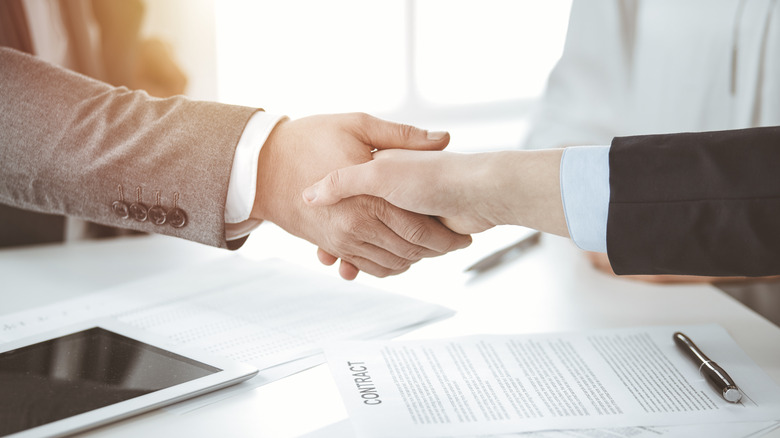 Andrei_R/Shutterstock
When renovating a home at any point, if you are asking questions or having doubts, never be afraid to get in touch with an expert. As per ABS-CBN News, Jonathan points out that when a renovation project comes up, whether it be yours or someone else's, a lot of people tend to think that they are experts and know what they are doing. However, this may not always be true. Just because you watch home renovation project television shows doesn't mean you know what you are doing on your own. If you are hiring someone to complete a renovation on your home, it's best to always check for their references. If you question their authenticity, then find another renovator.
Lastly, it is crucial to always plan ahead for whatever project you are getting to, especially renovation projects. Drew states that at the beginning of projects, many people don't take the time to learn about the entirety of the process or how much the project will cost. This can allow them to go over their budget fairly quickly and be left with a ton more debt than originally anticipated. When all is said and done, you may have ended up only buying a thing or two with the budget for the entire renovation. He suggests getting a professional involved to avoid this and also recommends stealing an idea or two from one of their many shows.