Why You Need To Shop Around For A Mortgage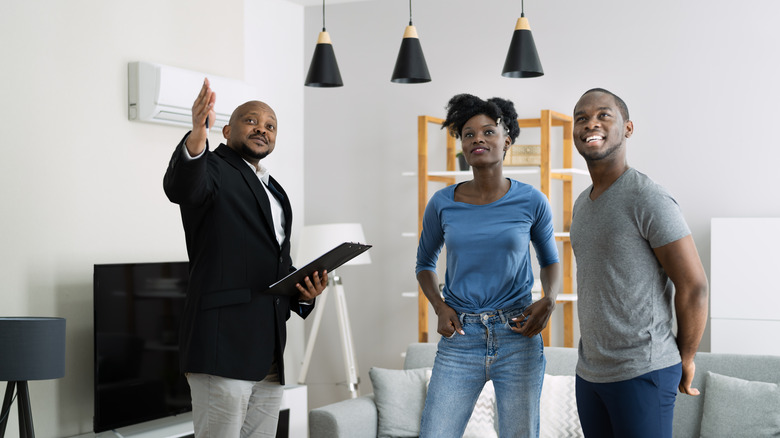 Andrey_Popov/Shutterstock
Shopping around for a mortgage involves sending out applications to various lenders in order to get quotes before choosing where to apply for the loan. During this process, prospective home buyers should compare the different rates, loan terms, closing costs, and other factors. Generally, a comparison featuring no less than three financial institutions should be completed before making a decision, via Embrace Home Loans.
Despite the clear benefits of taking this step, prospective buyers rarely take the time to consider their options and simply apply after the first quote they get. As found by a recent Zillow survey, a whopping 72% of prospective home buyers do not look around to find the mortgage situation that fits them best. However, missing this step is one of the biggest mistakes one can make during the process. Here's why you need to shop around for a mortgage and the difference it can make.
Why you should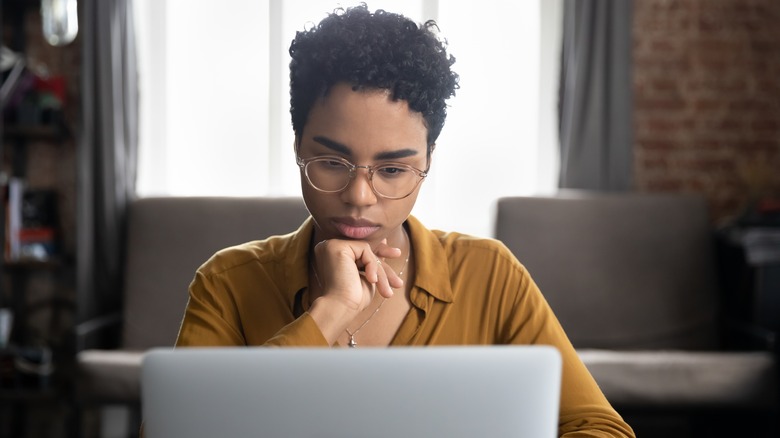 fizkes/Shutterstock
Most home buyers don't shop around when it comes to a mortgage because they have limited knowledge about the process. Unlike other big purchases like a car, furniture, and even the house itself, the home-buying process is very daunting and complicated. This causes people to try and minimize the possibility of getting something wrong. For example, 30% of applicants think shopping around and sending out multiple applications would hurt their credit scores. Further, only 13% of prospective home buyers research mortgage lenders before applying, while 46% submit just one application, states Zillow.
Shopping around should be a habit when looking for a mortgage because it will save you a significant amount of money. You are more likely to find better rates and deals when you browse. According to Embrace Home Loans, on average, prospective buyers who got two quotes saved $1,500, while those who got five saved $3,000. Basically, more quotes lead to more savings. Another reason to shop around is that you can compare how lenders operate and what you can expect from working with them, says Bankrate.
How to shop around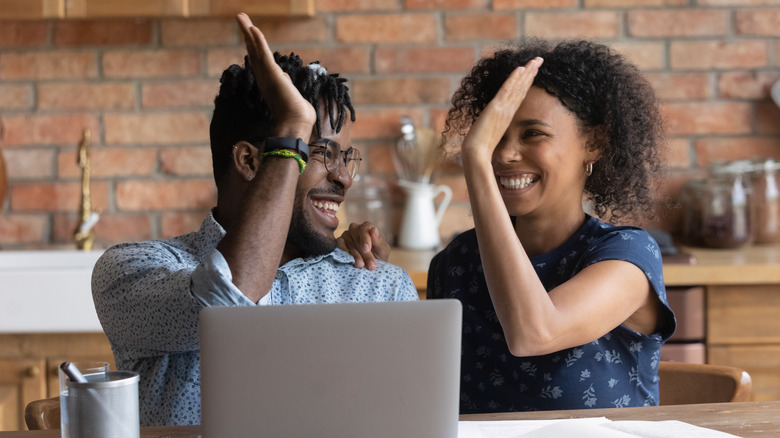 fizkes/Shutterstock
The first step in this process is to determine the kind of mortgage you need and the best fit. The two main ones are fixed-rate mortgages and adjustable-rate mortgages. Next, prepare to reach out to at least three lenders. My Home by Freddie Mac recommends being open to all, from banks to non-traditional lenders.
When you're ready to reach out, have your documents ready – bank statements, pay slips, W-2s, etc. — so you can make your calls around the same time. This is because asking for quotes for the same type of loan within a few days can count as one credit pull, according to Embrace Home Loans. My Home by Freddie Mac even suggests calling all your options on the same day so you can compare the costs more accurately. Don't hesitate to ask any questions you may have so you can be as clear as possible about the offers you're considering!