Painting Tips That Even HGTV Stars Swear By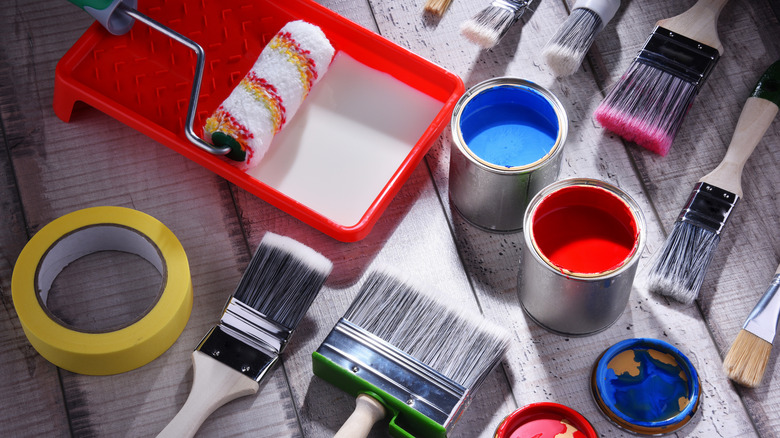 Monticelllo/Getty Images
Paint is always one of the best returns on investment for your home, and while painting seems easy to do, there's actually a lot of skill and forethought involved. You've got to consider paint colors, lighting in your space, types of finishes you'd like to use, the proper tools, and paint application tips. The right paint can make your house more valuable, and the wrong color can depreciate it. For example, according to Zillow, a prospective home buyer will pay 1.6% more for a home with a blue bathroom, but if the house has a mint green kitchen, the offer price is $1,830 less than the asking price.
If you're looking to upgrade your home with fresh paint, you want to ensure you're doing everything right. So, who better to give you painting tips than your favorite HGTV design experts, including the Property Brothers, Mike Holmes, Sabrina Soto, Joanna Gaines, and more? Read on as we share the painting tips that even HGTV stars swear by.
The Property Brothers recommend finding the right finish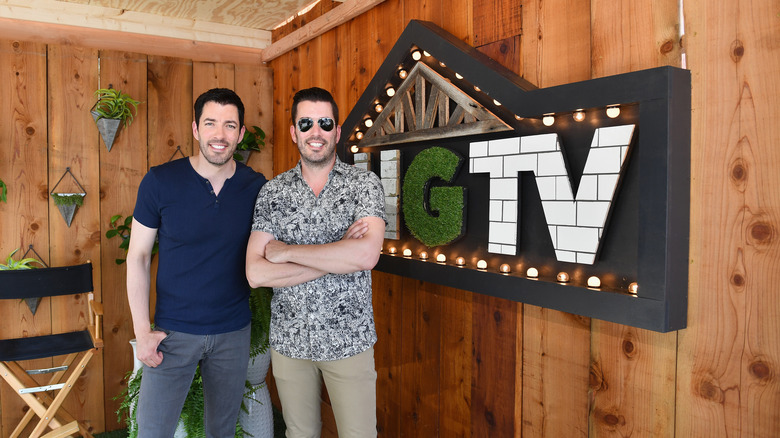 Jason Davis/Getty Images
If you have ever considered painting a room, you've weighed what finish you should use. And you're not alone. Drew and Jonathan Scott, the Property Brothers, say choosing a finish is second on the list, right after selecting a paint color. In order to determine the correct sheen, you need to think about how the paint will look and how it will function.
The brothers' blog explains the three types of paint you should consider. First is matte paint, which is known as the flat finish. It doesn't reflect light, and it can be difficult to clean. They say matte paint is good for areas where you don't have a lot of activity. Next, satin or eggshell paint has a little more shine than a matte finish, and cleaning it isn't hard to do. They recommend satin for most rooms, especially for areas with high traffic. Another option is high gloss paint, which is the shiniest of all paints and is easy to clean. They recommend it for trim and cabinets.
Nate Berkus and Jeremiah Brent say it's important to consider your lighting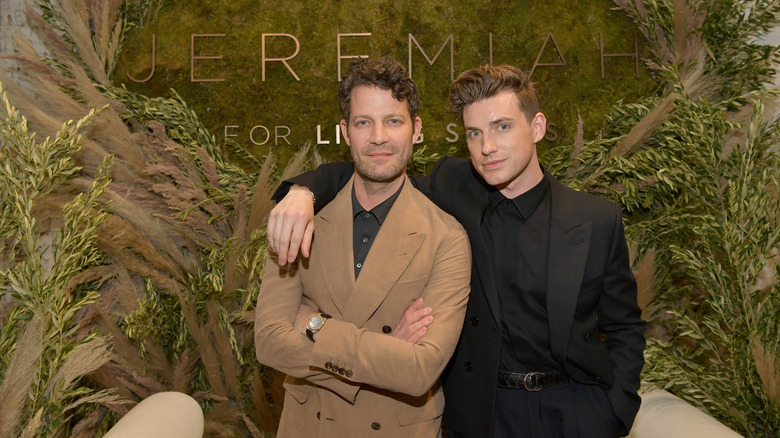 Amy Sussman/Getty Images
Buying paint can be like buying a new outfit. That's because it looks different in the store than at home. Nate Berkus and Jeremiah Brent of "The Nate and Jeremiah Home Project" say lighting is the make-or-break factor when choosing paint for your space. "People often choose their paint color without considering the lighting of their actual space," Brent told Homes & Gardens. "What you see in a store with fluorescent lighting is very different from the natural light that will change with every hour in your home."
One solution to finding the right paint is to hang up some paint samples in your home and check them out throughout the day to see how they reflect light differently in the morning, afternoon, and evening. Keep in mind that the paint may look one way in natural sunlight and another when it's cloudy. You can also experiment with different lamps in the room, including a table lamp or wall sconces, to see how the paint reflects artificial light.
Mike Holmes paints a room in a certain order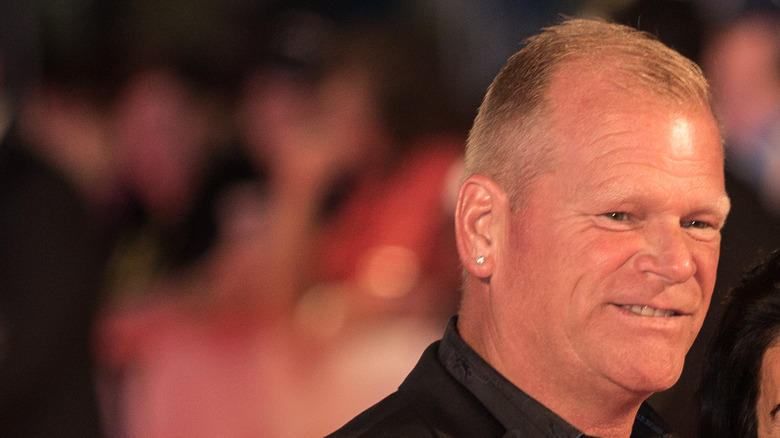 Trina Stewart/Shutterstock
Do you ever wonder if there's a right way to paint a room? Mike Holmes of "Holmes Family Rescue" says there is a right way. On his blog, he gives tips on how to tackle the job most efficiently. He says the proper painting sequence starts with the baseboards and any trim around the room, followed by the ceiling and then the walls.
Having a system for painting will keep you on task. It's best if you can work in an empty room. If not, clear items away from the wall by moving them to the middle of the room. Clean the walls and trim with a dry cloth before applying painter's tape. Be sure to apply painter's tape to light switches or outlets, and remove any ceiling or wall fixtures that could interfere with your roller. Place a drop cloth on the floor to catch any spills, and then start painting.
Emily Henderson doesn't use the same paint color throughout the house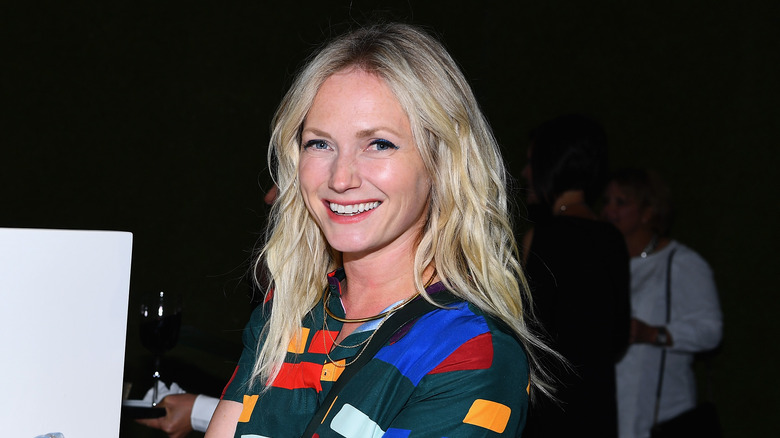 Dave Kotinsky/Getty Images
Using the same color of paint in multiple rooms might seem like the easy way to go, but it's a no-go for style expert and "Design Star" Emily Henderson. It's not that she's opposed to using the same color, but she's more into having a shared color palette. That way, every room seems like a continuation of a theme but not a color replica of the previous room.
For example, if you have one room that looks into another room — such as a kitchen overlooking a family room — be mindful of how the two spaces function together. The paint should be complementary, not competing (via Style by Emily Henderson). This complementary paint approach is common in the design community. Wiese Painting Contractors says the concept is called "color continuity," where you use different shades of one color throughout the home, giving it a cohesive, well-thought-out aesthetic. 
Sabrina Soto suggests picking a palette of three colors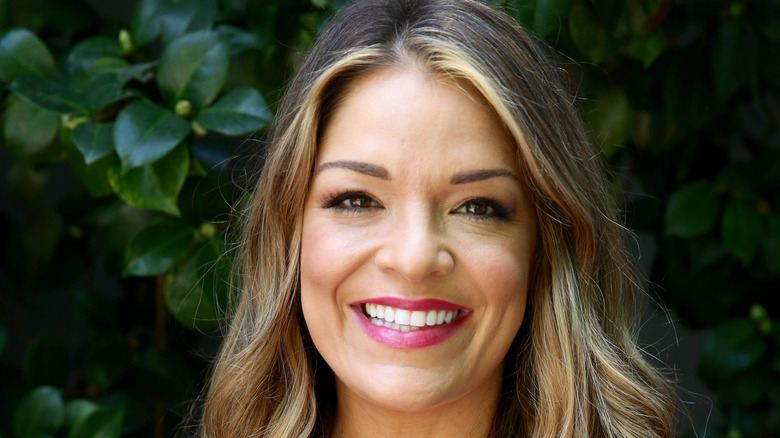 Robin L Marshall/Getty Images
Sabrina Soto has designed a lot of rooms in her career, including on shows like "The High Low Project," "Get It Sold," and "Real Estate Intervention." She knows what makes a room's color palette work, and more importantly, what makes colors pop. "I always start with color," Soto told Chairish. "Color plays an important role as it sets the overall mood of any given space. I normally like to pick three colors and usually stick to them. This provides me with a loose guideline when I decorate and helps me decide what I should and should not put in the room."
This concept is known in the design world as "the rule of three." It starts with a primary color that will be the room's centerpiece, followed by two other coordinating hues. The primary color should be used around 60% of the time, while the secondary color is used 30% of the time. The third color is considered an accent and is used 10% of the time.
HGTV Carter Oosterhouse recommends testing your paint before painting a full wall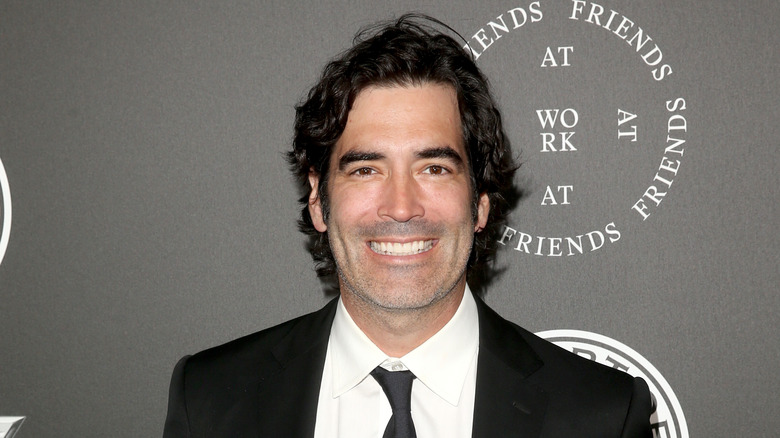 Jesse Grant/Getty Images
When choosing a paint color, it can be frustrating to figure out how it will look on your wall. Sure, you could hold up the small paint swatch and look at it from different angles, but getting a feel for how the paint will look overall in your space is tough. You could even buy a small-sized can of paint and paint your own swatches on the wall, but that's a lot of extra work for trial and error.
"We're so used to putting paint on a wall and then having to throw that extra paint away when we don't like it if we're trying to get a swatch," Carter Oosterhouse told Rachael Ray. The former "Trading Spaces" carpenter, who is also known for his HGTV show "Carter Can," suggests getting a better idea of how the paint will look by buying large peel-and-stick paint swatches by Samplize. Place a few on your wall, and you can see the color's effect without having to paint until you're ready to commit to the color. Plus, you can peel the samples and reposition them around the room as needed.
Genevieve Gorder advises to avoid neon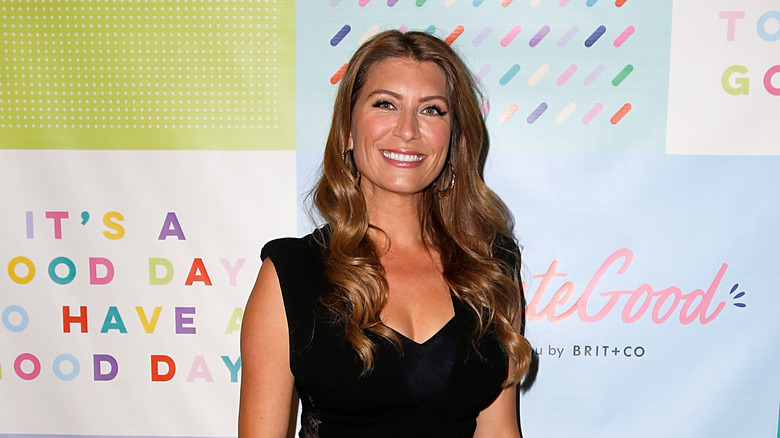 Dominik Bindl/Getty Images
Neon — the '80s look of bright, bold, vibrant hues — is hot in the fashion world, and it's also having a moment in design. But former HGTV designer Genevieve Gorder is not interested in fluorescent hues such as bright green, bright pink, and glowing yellow. The luminescent colors are too trendy for the interior designer who hosted "Dear Genevieve" and judged "Design Star." In a game of "Design or Decline," she told People, "Ugh. Decline. I've been there, done it. It's such a trend moment, so trendy it hurts. Design has to feel effortless to be cool. When I see you trying, I'm out."
Just because she doesn't like neon doesn't mean the designer isn't into bold colors. She told Home Trends Magazine it's about finding balance: "If I put the vivacious Luscious Green from Valspar (one of my personal favorites) onto a wall, I would break up those big planes of color with enough highlights (whites and creams) and grounding colors (grays and blacks) so that it isn't overwhelming." She'd finish the look with neutral colors and touches of yellow.
Joanna Gaines says keep a rubber band handy when painting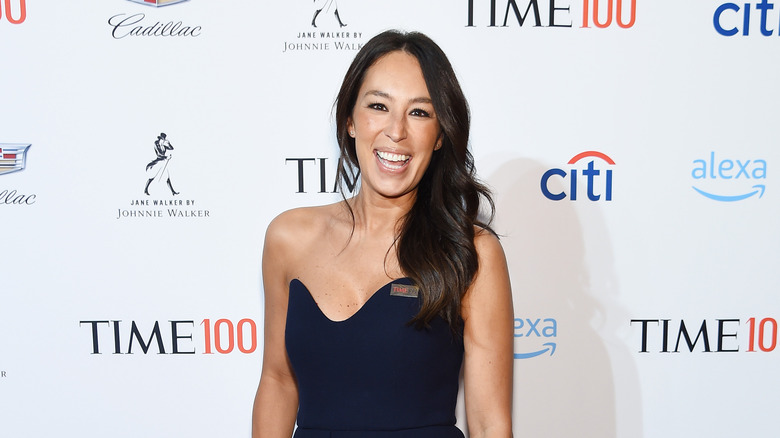 Larry Busacca/Getty Images
Joanna Gaines recommends having rubber bands nearby when you are painting. The "Fixer Upper" star uses them to help prevent paint from dripping on the can. "If you're like me, you hate getting paint all over the lip of this paint can," she said in a video on Home. "A trick that I have is stretching a rubber band around the entire can. When you dip your paintbrush, instead of wiping it around the edges, you wipe the excess paint on that rubber band. And when you go to shut it [the lid], the can is still in pristine condition."
If you have to stop painting mid-project, don't worry about your brushes drying out. Rubber bands can once again come to the rescue! Gaines says you can just place your brushes inside a grocery bag, squeeze out all the air, and seal the bag with a rubber band. The brushes will stay fresh for a few days inside the bag so you can get back to your painting whenever you have time.
Vern Yip recommends painting in a W formation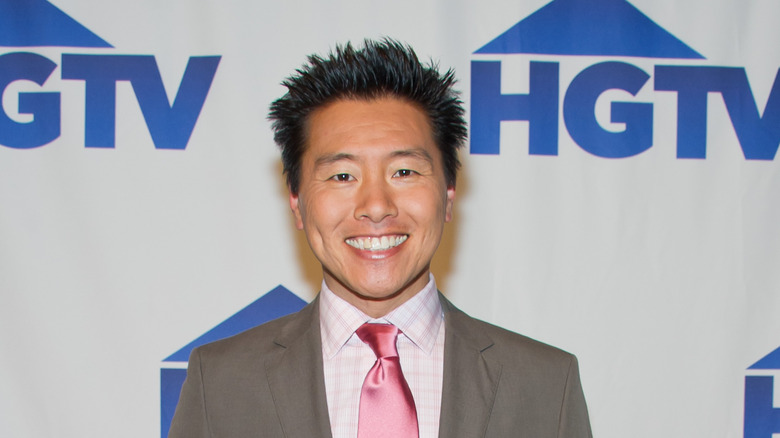 Michael Stewart/Getty Images
You've heard X marks the spot for treasure hunting, but if you're Vern Yip painting, then W marks the spot. When the "Design Star" shared painting tips with "Live with Kelly and Ryan," he said using your roller to make a W letter when painting is important. Keep rolling using this method until you've painted the whole room with one coat.
The W method is well known in the painting world and for good reason — it works to create a smooth paint application. The zigzag motions help to evenly spread the paint on the wall without showing roller marks. Here's what to do: Make sure your roller is loaded with paint, but not dripping. Then, near the ceiling, create a three-foot W.  Once the letter is painted, go back in with the roller and fill it in, creating a box around the letter. The trick is never to let the roller break contact with the wall, until the roller needs more paint. Once that's done, create a second W underneath, this time closer to the floor, and follow the same process. You'll want to do this across the entire wall.
Taniya Nayak wants you to wait to paint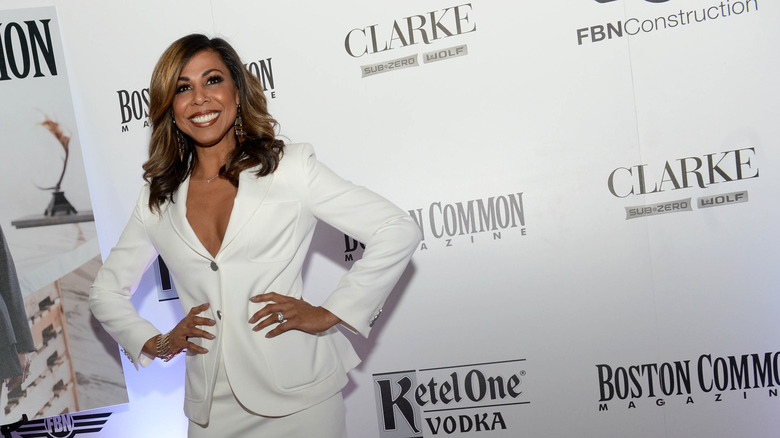 Darren Mccollester/Getty Images
Whether you have a room, an apartment, or a house, it's easy to get excited about painting your space. But before you pick out paint and pick up a brush, designer Taniya Nayak urges you to postpone painting for a beat. She says it's important first to know what items will be filling the space, including furniture and window treatments, before you decide what color scheme you want. Otherwise, you could have a space painted one color and rugs and curtains that would better match another.
In a post on her website, the designer, who is known for her work on HGTV shows including "Battle on the Beach," "Designed to Sell," and "House Hunters on Vacation," says waiting to paint opens up more design possibilities. That's because picking a paint first could limit you and your design choices because you're too focused on matching that new paint color.
Scott McGillivray suggests a feature wall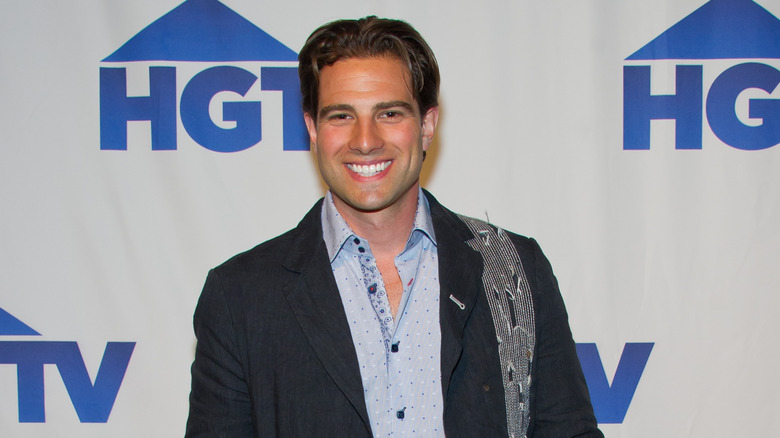 Michael Stewart/Getty Images
If you want to use a little bit of paint to make a big statement, consider a feature wall. That's the tip from Scott McGillivray, the host of "Income Property" and "Renovation Resort," both on HGTV. In this video for Para Paints, he says, "A feature wall allows you to focus your energy only on one space. It's very inexpensive. Usually, one gallon of paint can do it. But we do this in kitchens, we do this in living rooms, bedrooms, and family rooms to create a dramatic impact and a focal point in this space."
What makes a great feature wall? Look for the wall that gets the most attention for maximum impact, or choose a small wall, such as a reading nook or office niche. And while your paint selection does not have to be bold, it definitely should grab attention for its color or texture. If you need inspiration for the possibility of a feature wall, check out our list of 30 accent walls.
Ty Pennington encourages painters to buy quality brushes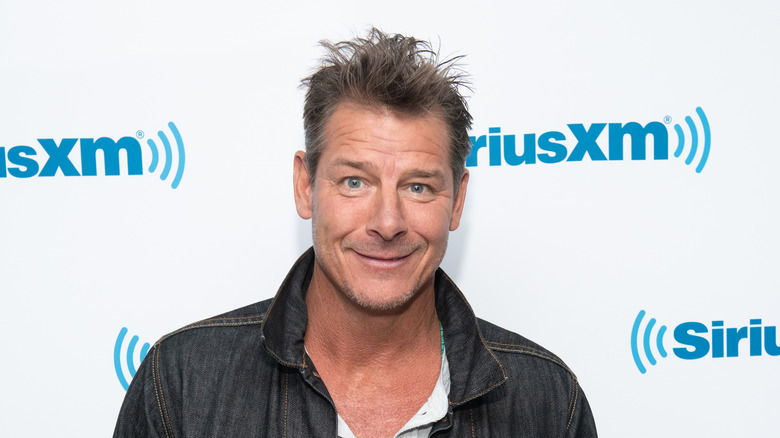 Noam Galai/Getty Images
Quality matters when it comes to buying tools for a DIY painting job. Ty Pennington, known for "Trading Spaces," "Extreme Makeover: Home Edition," and HGTV's "Rock the Block," explains on his blog that every painter needs at least two to three small but high-quality synthetic brushes. There are two kinds: angled and square. The angled brushes are typically used for detail areas like trim and windows, whereas the square ones are great for everything else. He also recommends investing in a quality paint roller which is ideal for paint coverage of big areas, like walls.
Sure, you might save money by buying budget brushes, but you'll pay for it in the end. That's because cheap brushes don't hold paint well during application, they can be streaky, and often the loose bristles will get stuck in your paint. Plus, quality brushes are smoother to apply paint, easier to clean, and more durable long-term.
Leanne Ford says there is a perfect color for your entryway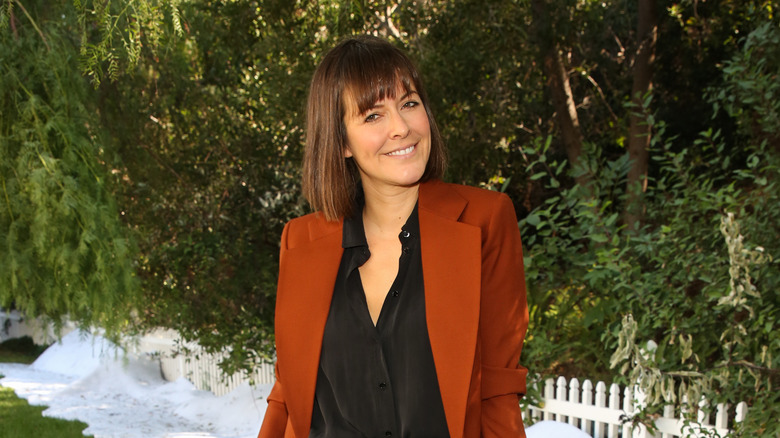 Paul Archuleta/Getty Images
White is often a standard color in homes, so the idea of specifically painting your space white might seem unusual. But to HGTV star Leanne Ford, white is the perfect color, especially for an entryway. "It feels so heavenly to walk into a light box. Everything and everyone looks good," she told Homes & Gardens, explaining white isn't boring.
Fans, who know Ford from her HGTV shows "Restored by the Fords," "Home Again with the Fords," and "Rock the Block," appreciate her modern, minimalistic style that feels lived in. While she adores light colors, including neutrals, white is her go-to. Still, not all shades of white are the same. She loves creamy whites with warm tones. Her favorites are Sherwin-Williams' Shoji White, which she uses in her own home. The white she uses for her clients is Behr's Ultra Pure White.