Where Is HGTV's Home Town With Ben And Erin Napier Filmed?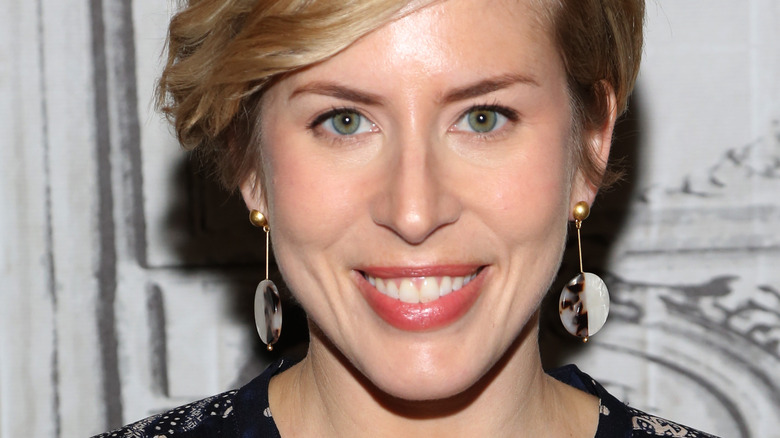 Manny Carabel/Getty Images
Erin and Ben Napier have been gracing the screens of our home television sets since 2016 with their show "Home Town." In the pilot, they share that they live in a hard-hit small town in Mississippi that they are working to revitalize. "Nobody loves a place as much as we love our town," says Ben, husband to Erin. "We're trying to help it, we're trying to bring it back." Through several seasons of the show, the couple has renovated houses (and even a few commercial businesses) one by one, not only to help individuals to live in their dream homes but to help fortify an entire community.
Viewers have seen first-hand how their unyielding passion for restoring their city and community has paid off. The current Season 7 intro is much more optimistic than when the show began, with Erin stating, "Now it feels like the whole city is just vibrating with this energy that feels like progress." Many are curious about life in this small, thriving town. But where exactly is it?
Living large in Laurel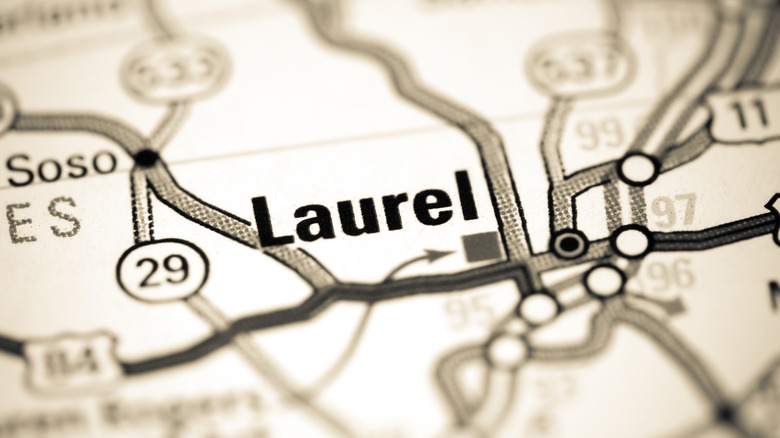 SevenMaps/Shutterstock
In the Season 2 intro, Ben compares their small town to the fictional one made famous on "The Andy Griffith Show," Mayberry — but their town is very real. "Home Town" is set in Laurel in Jones County, Mississippi, about 30 miles from Hattiesburg, a petite city. The state's capital, Jackson, is approximately 90 miles away — about an hour and a half drive.
According to Britannica, Laurel once thrived as a lumber camp which was founded in 1882 and was named for the laurel bushes that surrounded the area. However, logging depleted the forests, and the city faced its first economic hardship as early as the early 1900s. In the 1940s, Laurel experienced an oil boom, and the petroleum industry is still a major part of the city's economy, along with poultry processing and the Masonite Corporation that manufactures masonite wood boards, an invention born from Laurel-local William Mason in 1926 (per Laurel, Mississippi).
Is Laurel a good place to live?
After following the couple's journey to restore their town to its former glory, we, as viewers, have been led to believe they've been pretty successful in their mission. And for the most part, that seems to hold true off the screen. Laurel has received a 71/100 score on Citytistics, ranking highly for its livability and low cost. However, the town's score has been brought down due to a higher-than-average national crime rate. Laurel has also faced a struggling economy and has a poverty rate of 33.8% (per U.S. Census Bureau), which is shockingly high compared to the 2021 national average of 11.6% (via Census).
As noted by Oklahoma Justice Reform, there is a clear correlation between poverty and an increase in crime. So while these numbers may seem scary or make you cross Laurel off your dream town list, the solution to bringing down the crime rate may be investing in the city's infrastructure, economy, and community — something Ben and Erin have sought to do over the course of their show.