Fixer To Fabulous Shares Why You Should Never Let Dead Space In Your Home Go To Waste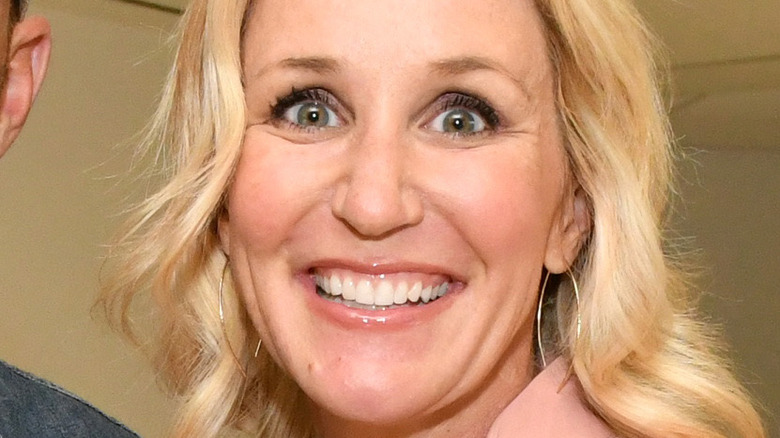 Craig Barritt/Getty Images
Figuring out how to design a home can seem overwhelming if you have too many belongings, but efficiently utilizing your space can grant you access to parts of your home you didn't know you had. You might think it's best to start going through piles of items that could be donated or thrown out when, in reality, you have plenty of room that is going unused.
HGTV's "Fixer to Fabulous" renovators Dave and Jenny Marrs know a thing or two about dead space. They have renovated various run-down homes, bringing them back to life and learning multiple tricks along the way. They often use methods that you can DIY in your space to enhance its appearance for cheap — including making use of every square foot.
In the episode "Builder Grade to Craftsman," Dave and Jenny renovate their clients Patrick and Ashely Fitzsimmons's home, where they find unexpected places to add additional living space. Here's where you should be looking in your own home.
Don't underestimate the attic
When Dave and Jenny visit the Fitzsimmon's home, they notice that their attic isn't a cramped space to put a few storage boxes. Instead, it's vast, with tall ceilings that allow you to walk through it without any issues. Most homeowners leave their attics as they are for storage space or, in this case, dead space. They don't see the potential an attic could have that would elevate the feel of their home. 
Instead of letting it become a storage center, Dave and Jenny suggest turning the attic into a home theater where Patrick and Ashley could have a place to hang out with their friends, Realtor.com.
Patrick and Ashley claim to be colossal movie watchers, so a home movie theater in the attic is perfect. In addition, it gives them options as to where they want to watch television; in the living room or home theater. On the other hand, if you don't have a spacious attic, unused spaces, like guest rooms or basements, can be turned into your private home movie theater. All you need are some cozy couches, a projector, and your favorite theater décor to upgrade your dead space.
Opt for a playroom for your kids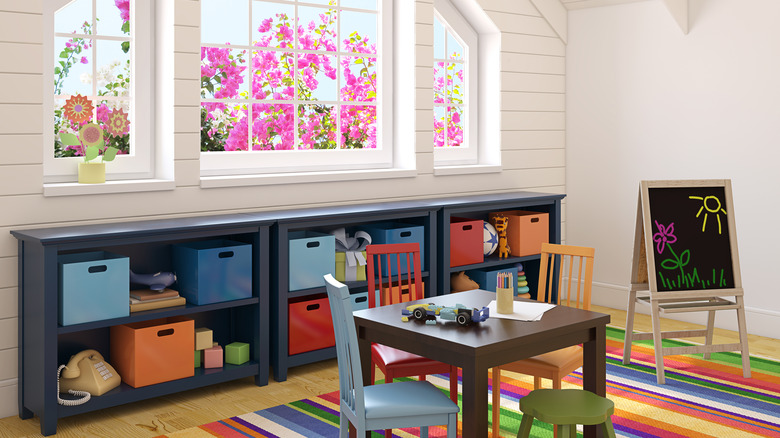 Poligonchik/Getty Images
The key to making valuable dead space is thinking about what you wish your home had and what part of your home can make that happen. For example, if you enjoy watching movies in your living room and don't need a home theater, utilize your attic space as a playroom for you or your kids. Dave and Jenny convert Derek and Kristin Hillyer's attic into a playroom in the "Historic House Reveal" episode (via EXP Realty). The couple bought a 100-year-old home that needed some improvements to make it feel homey. So while they updated the paint job on the home's exterior and changed out their front door, they refurnished the attic into a dreamy playroom for Derek and Kristen's kids.
Kids having their alone time and a place that's theirs is as vital as parents having their private relaxing time. "We need to create this whimsical spot for Derek and Kristen's kids to have their bedrooms, a bathroom, and a play scene," Jenny notes. So they added dormers to give the attic more space and created the perfect hang-out spot for the girls. Instead of taking up a spare room in the main house, there's nothing a few walls, a paint job, bean bags, and kid's toys can't do to make the perfect attic playroom, especially for a sizeable area.