Why Insiders Believe The Sharp January Increase In Pending Home Sales Won't Last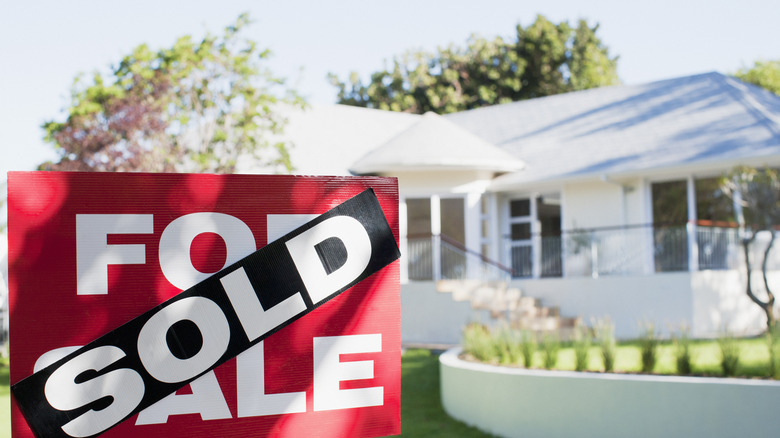 Martin Barraud/Getty Images
Did you make the move to buy a home in January? Though these are often the slowest times for home buying in the U.S., the recent real estate market has been anything but predictable. From 2020 through 2021, home sales were very high, supported by very low-interest rates and easy access to mortgage loans. As inflation grew, though, the Federal Reserve worked to slow it by raising the key lending rate. The result was a drastic slowdown in home buying in 2022. As rates climbed, consumers found it much more difficult and less financially feasible to purchase a home.
What's to come for 2023? That's hard to know, but the National Association of Realtors shared that pending home sales in January were up 8.1%. Home sales were also up in December. Could this signal good things to come and even a real estate rebound for the year? There's reason to be leery of any promise of solid and steady growth in 2023. Consumer confidence in the real estate market is one core component of these concerns, but the whole picture provides more insight.
Sales growth is not likely to last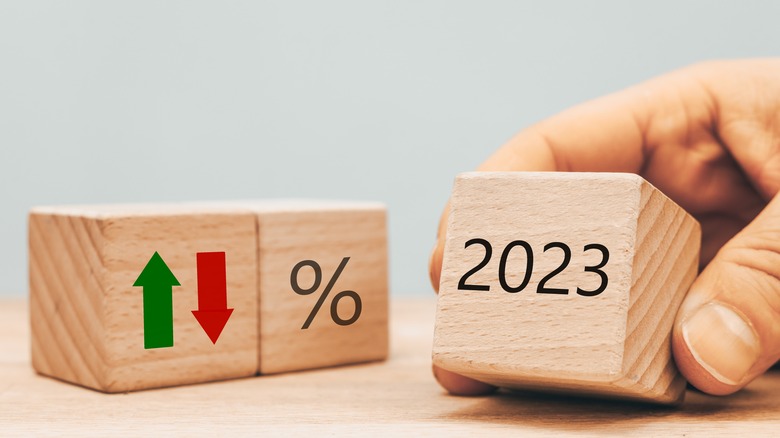 Andrzej Rostek/Shutterstock
"Pending home sales are based on signed contracts — so people out shopping in January. That's when mortgage rates fell back to their lowest rates since September," states Diana Olick for CNBC. "Since after hitting a high of over 7% in October, on the 30-year fixed, which caused sales to drop, rates dropped back close to 6% in January, and buyers jumped in. The problem is, it didn't last. The trouble is the 30-year is now back up close to 7%." So, you can expect to see the number of pending sales drop again.
And even though sales were up month-to-month for January, when you take a closer look at the information from the NAR, it's clear to see there's still limited growth evident. The year-over-year figure isn't impressive, with sales still down 24.1% compared to January 2022. The data indicates that more people flooded into the market to buy while rates fell, but were they actually consumers who were not able to buy a few months before or those just looking for a good deal to act on and already poised to buy?
Mortgage applications continue to remain low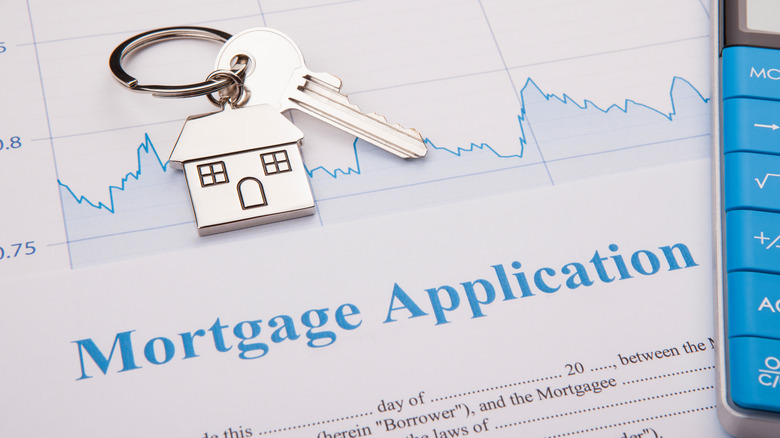 Phototechno/Getty Images
Several additional factors provide more clarity into the real estate market's health. Another data point to consider is how many people are taking steps to apply. Olick shares, "If you look at the most current indicator of home sales which is mortgage applications, they've been down solidly for most of February."
Yet another element that continues to hurt the industry is a lack of homes for sale. Having fewer homes on the market is a problem for buyers, not just because they can't find their dream property but also because they could be facing increasing home prices. Low inventory means people competing over properties. Mortgage rates continue to fluctuate, and according to many industry experts, that is keeping the housing market from finding long-term stability. As they continue to fluctuate, that makes it even harder for consumers to afford to buy a home. All of this points to a difficult and unpredictable road ahead for the real estate market.