Why Insiders Believe Renters Are About To See A Price Drop In 2023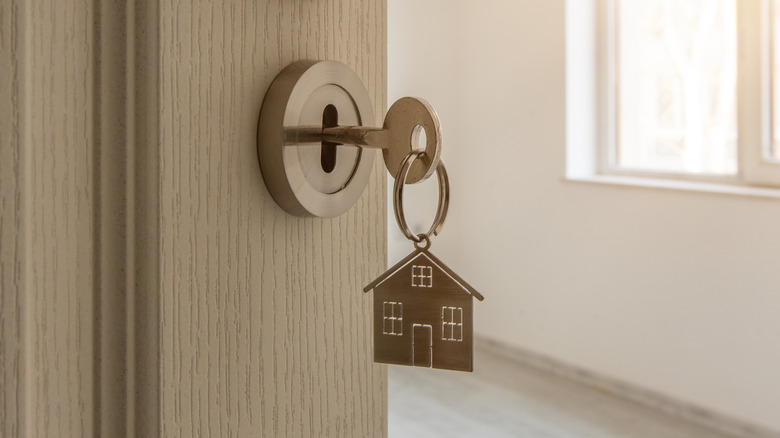 Michael Dechev/Shutterstock
It's no secret that the rental market has been uncomfortably tight for the last few years. The national average for rental rates has been skyrocketing since the start of the pandemic, reaching as high as $2,495 in 2022. Ask any renter you know, and they'll tell you that in addition to high costs, available places have felt like slim pickings. Even if you find an affordable place to rent, chances are it has problems like an unsavory neighborhood, pest issues, or an overzealous "landlord special" interior paint job.
But here's some good news: renters may finally be catching a much-needed break in 2023. As you may have noticed, rental units have been popping up everywhere recently, especially if you live in a high-demand city. After observing renters' mad dash for housing, many developers and landlords cashed in on properties with the hopes that renters would eagerly sign a lease after units are built. However, they may have overestimated consumer confidence in this area. Jeff Tucker, a senior economist at Zillow, told Insider that he's seeing "the biggest monthly declines in rent for any time of year that we had seen in our data going back to 2015," calling the change " a pretty major pullback by renters." But what could be causing this sudden change of tides? And how are landlords coping in a rising renter's market? Here's what we're expecting to happen in 2023. 
All supply, low demand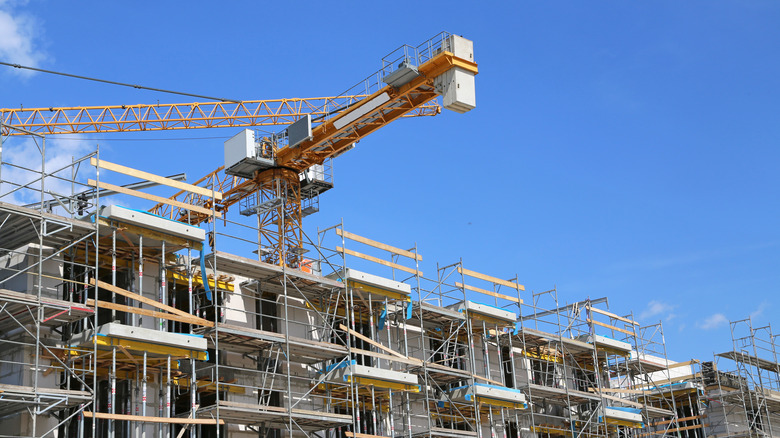 Canetti/Getty Images
For the first time since 2009, demand for rental units dipped into the negatives, with vacancy rates reaching as high as 5% in December 2022 (via RealPage). That's doubled from 2.5%, the rate of vacancy in 2021. After over a decade of high turnover rates and mad scrambles for better, cheaper housing, Americans didn't move much in 2022. The drop in demand was similar across all price points in the last year, meaning even people in high-rent and low-quality apartments mostly stayed put.
That's not to say that people don't want to move into these shiny new apartments, but many are wary of giving up their current stability, worrying that the economy may suddenly go south. Savvy renters would prefer to hold tightly to what they have rather than risk a precarious new apartment that's barely within budget. Outrageous fees and deposits may also play a small role; moving into a new place typically means paying for a new application fee, rental deposit, pet deposits, moving expenses, time off from work, and more. Young people are also getting more creative with their housing these days. While summer is usually the busiest moving season, fueled by graduates looking for their first place, many young adults are opting to save money and move in with family, friends, or multiple roommates instead.
Some renters can expect bigger breaks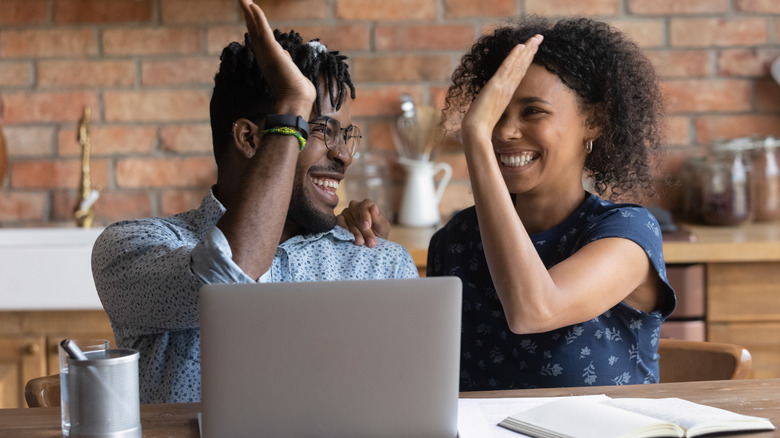 fizkes/Shutterstock
Had they been able to predict consumers' stay-put behavior, many investors likely wouldn't have started building in 2022. However, about 575,500 apartments are set to be completed in 2023, bringing supplies to their highest level in over four decades. According to Jeff Tucker, "This timing is striking, to see so many units in the pipeline that will try and lease up right as the market has already softened substantially," which he says "could contribute to rent growth staying softer longer and maybe even seeing some rent declines."
To put it simply, higher inventory and lower demand could equal lower rent costs. Essentially landlords are faced with the question, "how can I entice people to choose my property? Or convince them to stay instead of moving out?" If you're a renter, it's a great time to shop around for a new place in the next year. We'll get a clearer idea as the peak summer season draws closer, but for a lucky few, the average monthly rent in their area may even go down. This is more likely in pricey downtown areas like Austin, Phoenix, Houston, and New York. People on the higher end of the budget scale are likely to find better deals, as most new builds are going into already popular cities. If you like your current apartment, you may even have some negotiating power to cut a better deal with your landlord this year.