HGTV's Emily Henderson Shows Off Kids' Bedroom Makeover (Plus The Secret Door You'll Want To Replicate)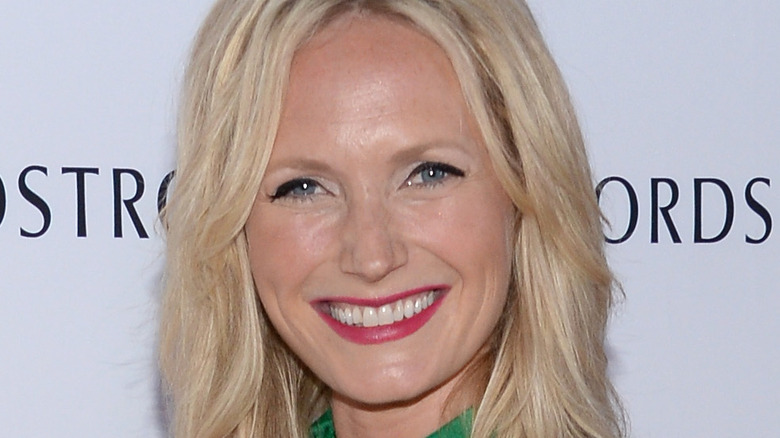 Jason Kempin/Getty Images
Princesses, dinosaurs, ruffles, and sports decor can all be used to create a magical bedroom for children. Here, you and your kids can let your creativity shine and conjure up ideas unimaginable in other areas of your home. Nowadays, it's normal to pitch an adorable play tent, add a projector screen to a bare wall, and fill cold spaces with giant stuffed characters. However, if you're dealing with two children's rooms that sit side by side, there is one unique feature you can add that will elevate the space and help create memories they'll never forget.
Recently, stylist and season 5 winner of HGTV's "Design Star" Emily Henderson revealed a playful feature she constructed for her two children. It's hidden, fun, and a great way for them to bond. If you're craving unique ideas your children will love, take a look at the design Henderson and her family came up with.
A secret feature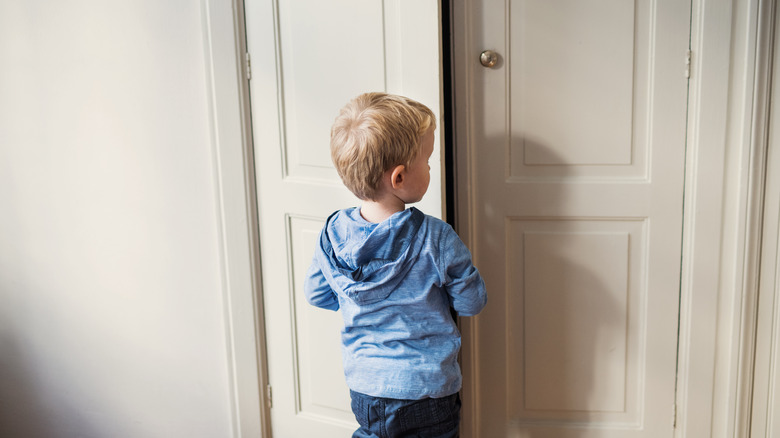 Halfpoint/Getty Images
After sharing a bedroom for about five years, it was time for Emily Henderson's children to sleep in their own rooms. Although it can be sad to watch your children become more self reliant, it seems that Henderson's kids are the type to think ahead. Before moving into their home, Henderson's children requested for a small, hidden door to be built in order to connect their bedrooms. She agreed and had the contractors map out a plan and execute the project. Now, a tiny, portal of fun sits inside a closet hidden by chic, powdery blue doors (per Emily Henderson).
While the hidden door is probably the most exciting feature, Henderson also showcased other beautiful details of what is now considered her daughters room. For example, the fabric roman shades not only creates dimension in the space but also have room-darkening features. Additionally, Its light blue hue matches the closet doors to create a cohesive design. The rest of the space is filled with vintage and second-hand decor, such as the small sitting table and the large table lamp shaped as a lightbulb.