10 Jewel-Toned Accent Colors That Will Make A Room Feel Glamorous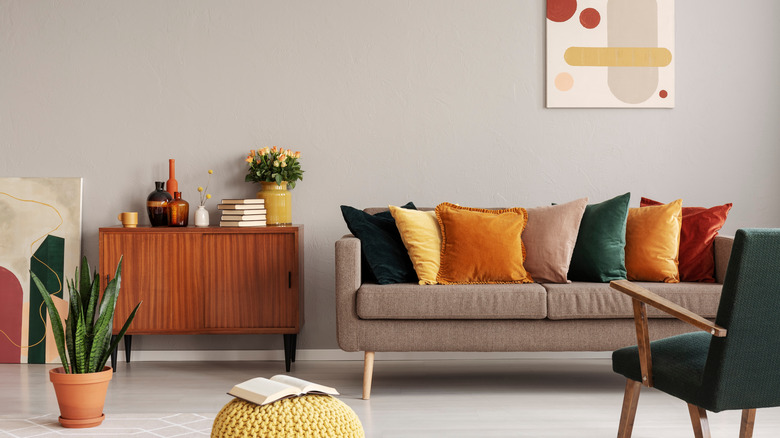 Ground Picture/Shutterstock
To design a glamorous space, you will have to choose the right colors, and the best palette may just be jewel tones. Because these shades are associated with precious jewels (hence the name), they always provide a room with an expensive appearance. They're also great at creating a dramatic wow factor, something most people with glam tastes desire in their homes.
Because they're all deeply saturated, they mix well with one another, but they could also be featured among other elements. For instance, pairing these tones with metals is always a good idea. To understand why, consider a piece of jewelry: While the stones are the star of the show, the metal chain or band holds the piece together. This is exactly what metals like gold and silver do in designs that feature jewel tones — they ground the bold hues in the space. Another great mixture is jewel tones with black accents, which are sure to up the ante. Or, if you want to tone down these loud shades, mix them with light colors like pastels.
1. Emerald green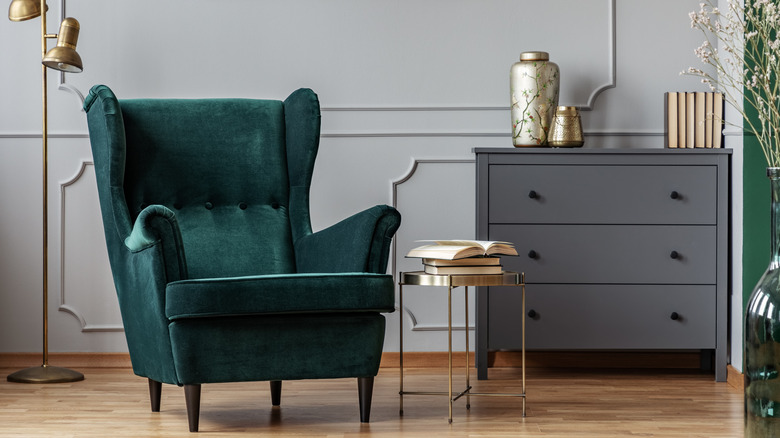 Ground Picture/Shutterstock
One of the most common jewel-toned colors, emerald green, is richly saturated. This color always pairs beautifully with golden accents. 
2. Sapphire blue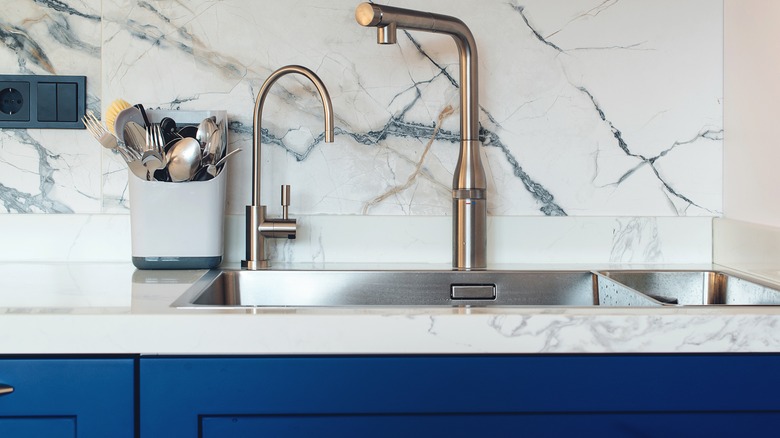 Volurol/Shutterstock
Sapphire blue is another popular color that many use to brighten up their home. This color has even become a more common choice for kitchen cabinets, along with emerald green. 
3. Ruby red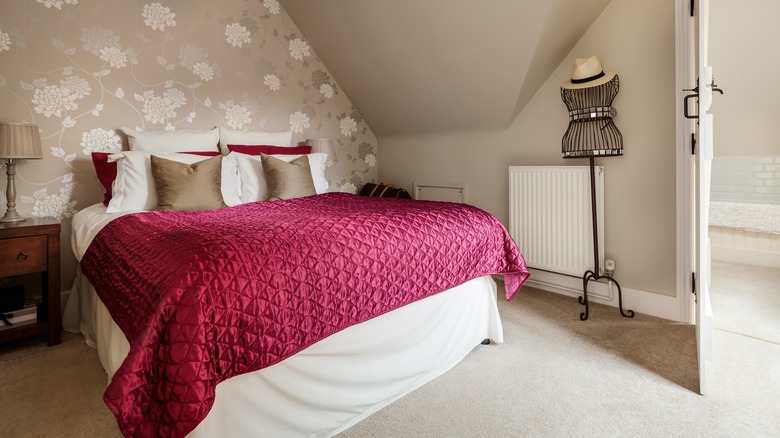 Mike Higginson/Shutterstock
If you love warm-toned colors, ruby red may be the best choice for you. This bright, bold color adds a sophisticated layer of warmth that no other color could bring. 
4. Amethyst purple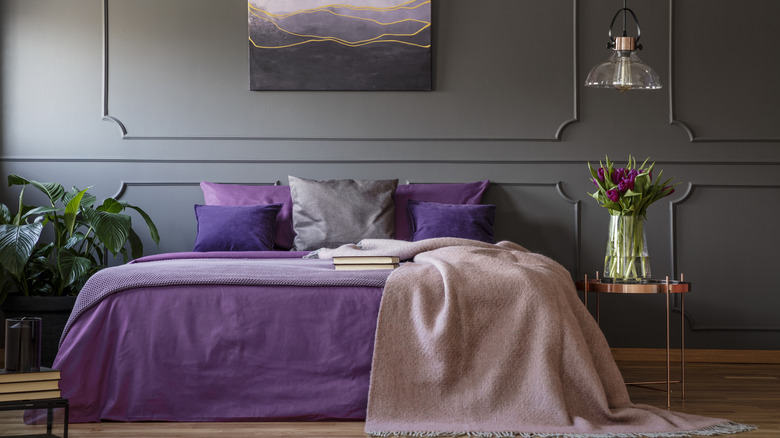 Ground Picture/Shutterstock
Because purple is associated with royalty, a jewel-toned purple shade can look even more glamorous than the other colors. While most of the bedding in the image above is a medium shade, the darker throw pillows really showcase the rich essence of amethyst. 
5. Turquoise blue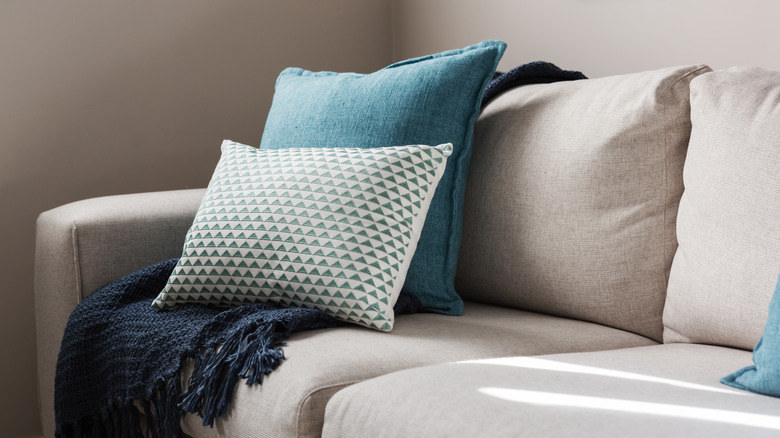 Jodie Johnson/Shutterstock
Turquoise can be used in many different styles, including coastal and mid-century modern. However, when combined with metal accents of gold or silver, this shade takes on a much more luxe feel. 
6. Citrine yellow
Pixel-Shot/Shutterstock
Those who want to create an elegant look but still keep it cheerful should add citrine yellow, which always mixes beautifully with sapphire or turquoise. 
7. Fire opal orange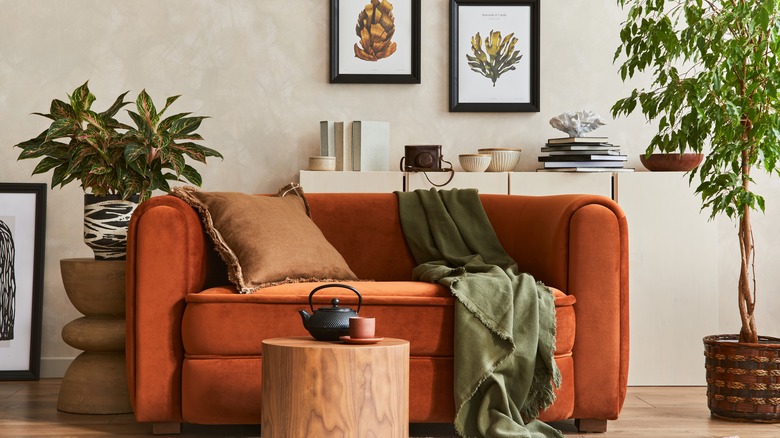 Followtheflow/Shutterstock
This bright orange color that's sometimes displayed in fire opal stones can make a space feel warm and cozy while also adding an element of luxury. 
8. Midnight blue
Rawpixel.com/Shutterstock
To make your space feel dramatic and moody, add midnight blue, a deep shade that always makes a statement. 
9. Magenta pink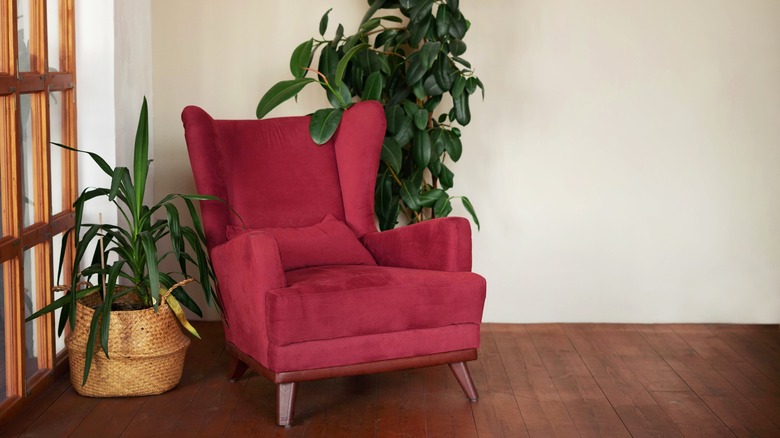 July Ko/Shutterstock
While magenta by itself is often associated with children's bedrooms, when combined with other jewel tones or metals, it takes on more lavish connotations. 
10. Serpentine chartreuse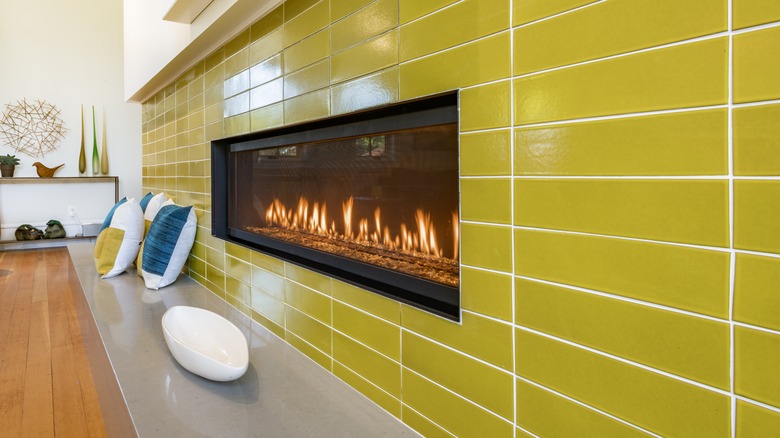 Sheila Say/Shutterstock
The color of the serpentine stone, chartreuse, is a unique mix of green and yellow. If you really want to go bold, add this shade to a large piece like a fireplace; however, most choose to use this hue in smaller doses.