The Best Time Of Year To Purchase A New Home Appliance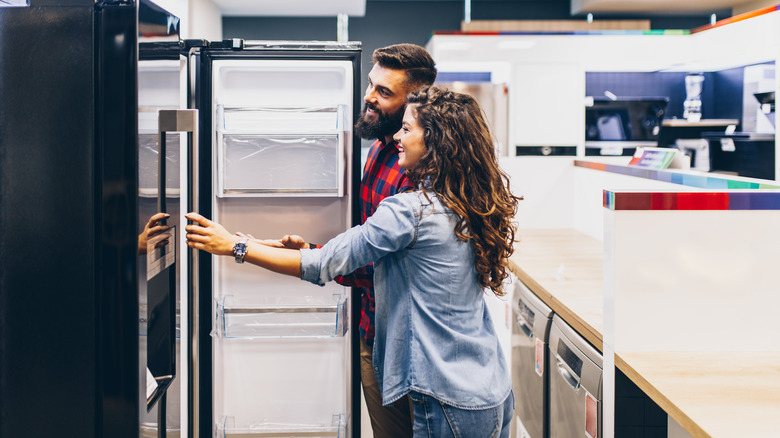 hedgehog94/Shutterstock
Buying a new appliance certainly isn't a decision to be made flippantly. Big appliances, like your refrigerator, dishwasher, washer and dryer, and so on, are meant to last for a long time. As such, you want to make sure it fits your long-term needs. Price-wise, major appliances are also certainly an investment, so you want to make sure you're getting the best deal possible.
What the best deal means can be somewhat subjective. For some, it's the cheapest available option. Others are willing to pay more for upgraded features, and factor prices on a different scale. One objective measurement of a deal, though, is lowered prices. Whether it's an off-season, clearance price, or sale, every item has a time when the price is significantly lower without losing any quality or integrity. Some sale seasons may be more obvious, like Black Friday, but it certainly isn't the only time of year when appliances are more affordable.
Appliance sale seasons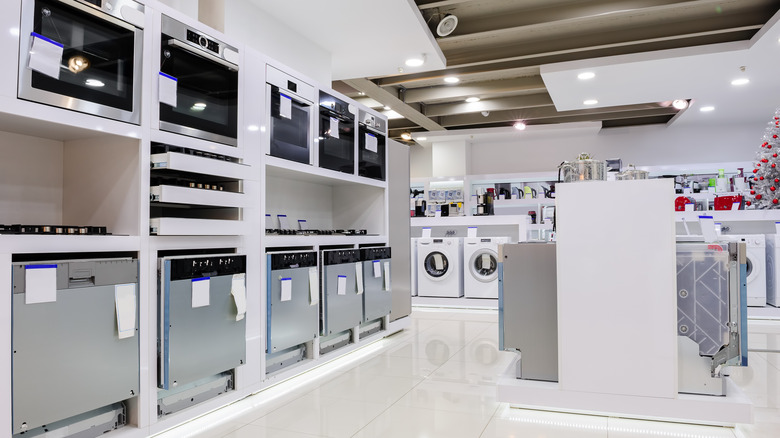 Starush/Getty Images
The first thing to look for when planning what time of year you'll buy your appliance is upcoming major sales. Beginning in November, every store has major discounts and sales starting around Black Friday, but sometimes before. December holiday sales can be lucrative, but even more so are New Year sales, since appliance manufacturers will soon be unveiling their newest models.
The sale season for appliances doesn't end there, though. February brings Presidents Day. This is the last chance for manufacturers and stores to clear out old merchandise, so if you have a big appliance purchase coming up, keep an eye out from late November to February. You might also see appliance sales in May for Mother's Day, specifically for washers and dryers. While refrigerators, dishwashers, and so on aren't usually a feature of Memorial Day and Labor Day, you may also find some luck during these sales. Specifically, Labor Day in September, when newer appliances are being rolled out.
Plan ahead for your purchase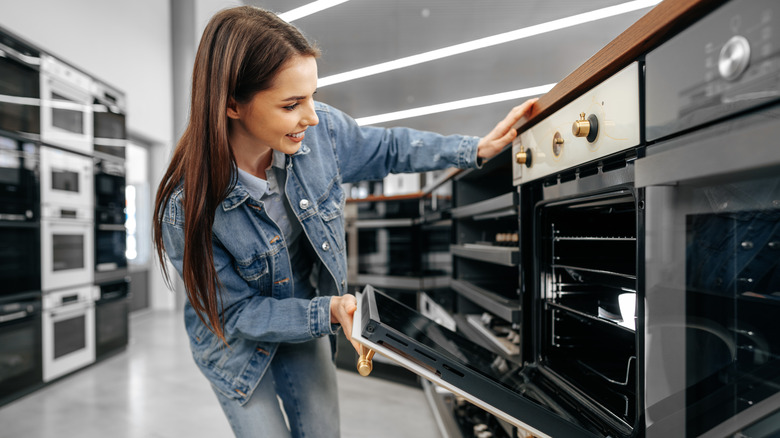 FabrikaSimf/Shutterstock
Some appliances, like refrigerators, washers, dryers, and dishwashers, are useful year-round. Others, like air conditioners and heaters, are only relevant in their corresponding seasons. If you know your air conditioner will need to be replaced soon, hold off on purchasing anything until winter, when prices will likely be lower, if not on sale. Grills, as well as other outdoor appliances, are also likely going to be significantly discounted in colder months. There may even be lucrative end-of-season sales.
If you're willing to try and negotiate prices, consider when store managers and appliance manufacturers will be their most flexible, like when their monthly and quarterly sales quotas are coming to an end. They may be in need of a few more sales to meet their deadlines and be willing to either reduce the price of the appliance you're interested in or offer you a more accommodating payment plan.