Federal Reserve Announcement Could Make Affordability Harder For Spring Homebuyers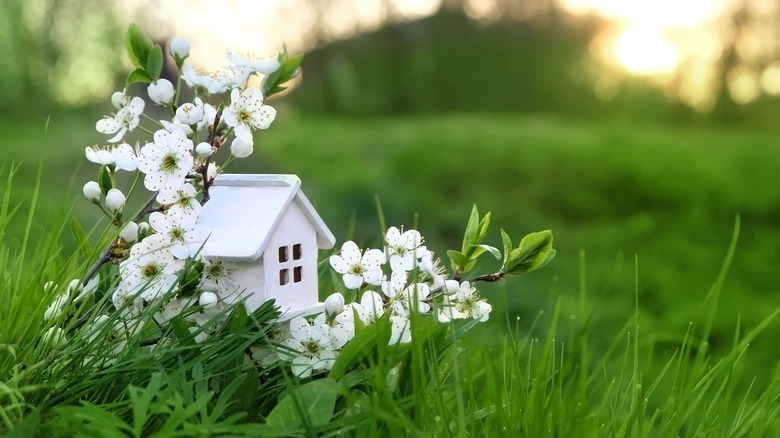 ju_see/Shutterstock
After months of darkness, snow, and rain, the first signs of spring feel like a breath of fresh air to many of us. Lillies blooming in the grass, sunsets later at night, and checkmarks next to spring cleaning to-do lists are all indications of better things to come. For anyone anxious to buy or sell a home, spring is usually an opportunistic time to get a sneak peek at the market before the summer moving season. Following a long, bitter "winter" for existing home sales, all signs seemed to point towards a softer housing market on the horizon this spring. Unfortunately, the groundhog of real estate saw his shadow, so to speak. 
If you were looking forward to buying or selling a house in the next few months, you might not want to get your hopes up just yet. According to Realtor.com, a recent announcement from the Federal Reserve indicates that this spring won't be as fruitful as we had once thought. Here's what the experts say about the sudden change and how it may affect your home-buying journey. 
Interest rates ramp up once again
Anna Moneymaker/Getty Images
On Tuesday, March 7, Jerome Powell, chair of the Federal Reserve, suggested that things might have to get a little worse before they can get better. Speaking to Congress, he testified that inflation may need to be cooled by even higher interest rates — an announcement no homebuyer was hoping to hear right now. "The latest economic data have come in stronger than expected, which suggests that the ultimate level of interest rates is likely to be higher than previously anticipated," said Powell (via CNBC). 
Since Powell's announcement, 30-year fixed mortgage rates have now climbed to 7.03%, according to Mortgage News Daily. The housing market has already slowed to a crawl, and with this recent news and yet another increase in interest rates, it's likely going to get even slower. However, not all is doom and gloom; experts don't think the housing market will completely freeze or suddenly crash. Realtor.com's chief economist Danielle Hale says, "[Higher rates] might delay the recovery in the housing market that we had started to see, but I don't think things will get worse from here. It will just take longer to gain momentum behind that rebound."
Homebuyers wait for brighter days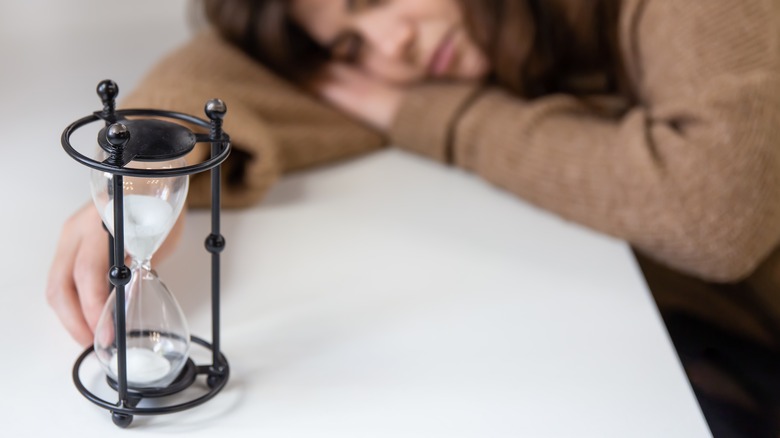 PV productions/Shutterstock
The outlook for the housing market has been grim for the last few years, but many potential buyers had hoped for a lucky break this spring. Unfortunately, things are only getting tougher. Ideally, high interest rates would encourage sellers to lower their listing prices, but as interest rates keep climbing, home prices are staying at a standstill. Danielle Hale says, "[High rates] will continue to be a damper on how much home shoppers can afford. Sellers are going to need to be mindful of that." Hale advises, "There are probably going to be fewer buyers in the market, and the buyers who are in the market probably won't be able to bid as high as they would have over the last few years."
Interestingly, despite high interest rates, new mortgage applications have seen a slight jump in the last week. According to CNBC, application numbers rose 7% above the previous two weeks. However, they're still down 42% from where they were at this time year ago, indicating that buyer confidence is still horribly low. Meanwhile, as inflation rages on, many potential buyers are still pouring their money into high monthly rent, lengthening the time it takes them to save for a home that feels increasingly out of reach.