Slight Increase In New Mortgage Applications Gives Glimmer Of Hope To Industry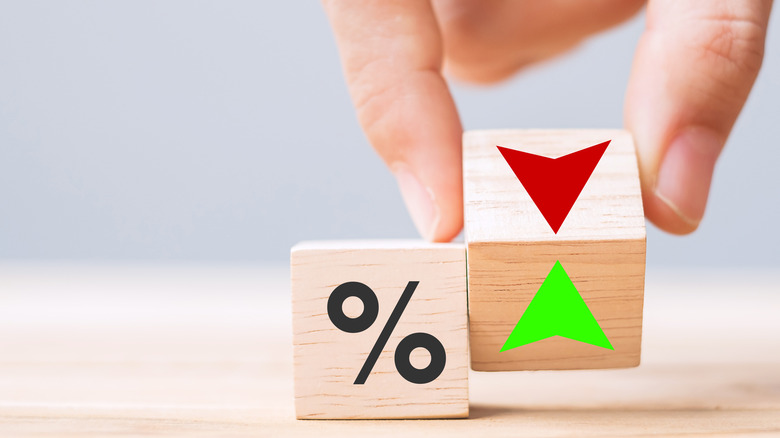 Panuwat Dangsungnoen/Getty Images
All eyes are on the mortgage industry and housing market across the United States, as these often signal a shift in economic conditions and consumer confidence. Over the last few months, much focus has been on mortgage interest rates, which grew from an average of 2.96% in 2021 to a high of 7.12% in late 2022. Interest rates have been on their way up as the Federal Reserve works to combat inflation by increasing the key lending rate. That makes it far more expensive to buy a home now than just a few years ago. Unsurprisingly, some industry experts believe that undesirable mortgage rates continue to keep the housing market from improving. 
There has been significant speculation about what raising interest rates could mean for the housing market. Some experts believe the Federal Reserve will start lowing rates as the economy slows and inflation becomes more manageable. Nevertheless, recent insight into the number of people applying for mortgages may shed some light on if consumer confidence in the industry is growing or if people are still willing to pay more to buy a home.
Mortgage demand seems to be growing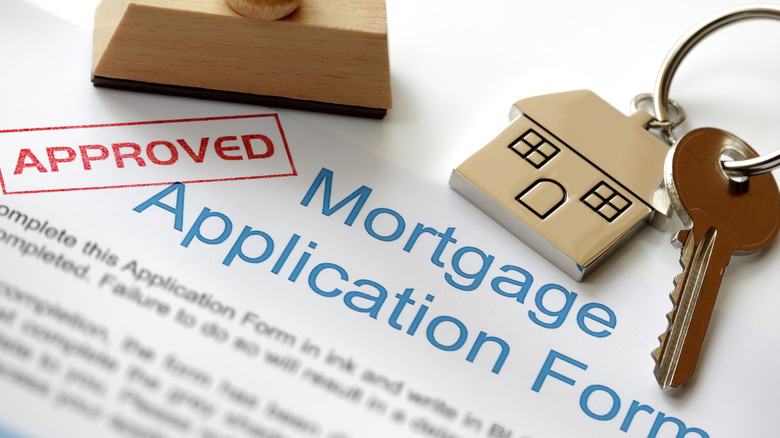 Brianajackson/Getty Images
One way economists determine how well the market is doing is by focusing on the number of people applying for a mortgage. For the week ending March 3, the total number of mortgage applications grew by a seasonally adjusted rate of 7.4% (via Mortgage Bankers Association). That's after they fell to a 28-year low just the week prior, though rates are still down about 42% compared to the same timeframe in 2022. The data also shows that the number of people refinancing their home loans also grew by about 9% that week. However, this also remained significantly lower than at the same time in 2022.
Experts warn that while an increase in mortgage applications is a good sign, the recent uptick is likely due to two very low weeks, including one with a holiday. This may not provide as much confidence that the housing market is making a significant shift. Instead, it indicates that people who were already likely to apply for a loan did so this week instead of last.
Mortgage interest rates remain high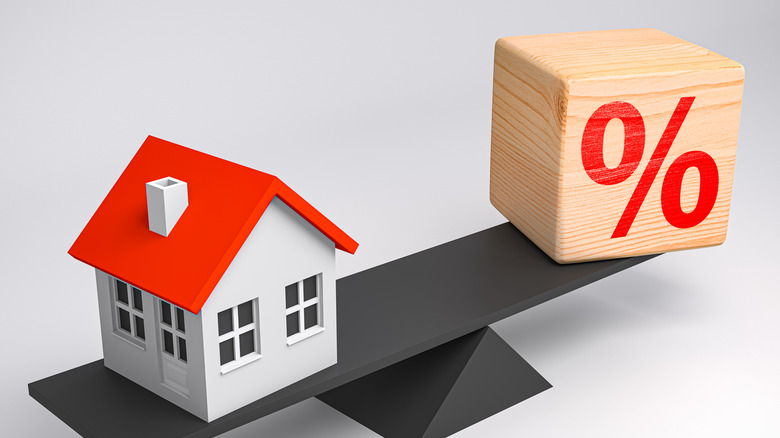 Welcomeinside/Getty Images
This minor uptick in mortgage applications comes even as interest rates remain significantly higher than the previous year. Data from the Mortgage Bankers Association showed that a 30-year fixed-rate mortgage had an average interest rate of 6.79% during the week in question, slightly up from the previous week. However, that's not as high as the 7% they were on March 2, 2023. 
Naturally, speculation is also occurring on the state of adjustable-rate mortgage loans. These loans tend to have a lower initial interest rate than fixed-rate mortgages. Data from last week shows that more people applied for adjustable-rate loans than is typical, which could indicate some people are finding it hard to accept the current higher interest rates on conventional, fixed-rate loans.
Some expect to see mortgage applications skyrocket should interest rates fall, but Federal Reserve Chairman Jerome Powell commented to lawmakers on March 7 that interest rates could go up again rather than come down (via CNBC). That may signal even more strain on homebuyers who are unsure if they should apply for a mortgage now or wait for better financial conditions.