Dave And Jenny Marrs Emphasize The Importance Of Individualism In Home Design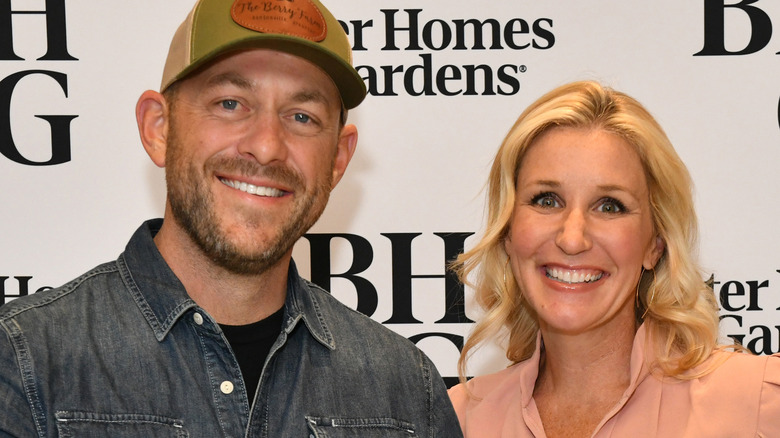 Craig Barritt/Getty Images
Hosts of HGTV's "Fixer to Fabulous," husband and wife duo Dave and Jenny Marrs have been remodeling homes into stylish, modern homes with vintage country flair in Bentonville, Arkansas for nearly two decades. Since 2018, their efforts have been the focus of their popular HGTV show, which features both major construction overhauls and detailed design and décor choices made by the couple, alongside stories of the historic abodes and their owners.
The couple's recent endeavors also include a new Airbnb stay, The Welcome Inn, as well as a line of collaborative goods with Better Homes and Gardens available at Walmart. They live on a working farm with their five children and run their business operation and filming routines out of a historic 1905 bank building. With a keen eye for both renovating and design, the couple has some excellent advice on styling your décor, new or old, as well as ways to improve the functionality of all spaces in your home to fit your own unique needs. 
Style & decor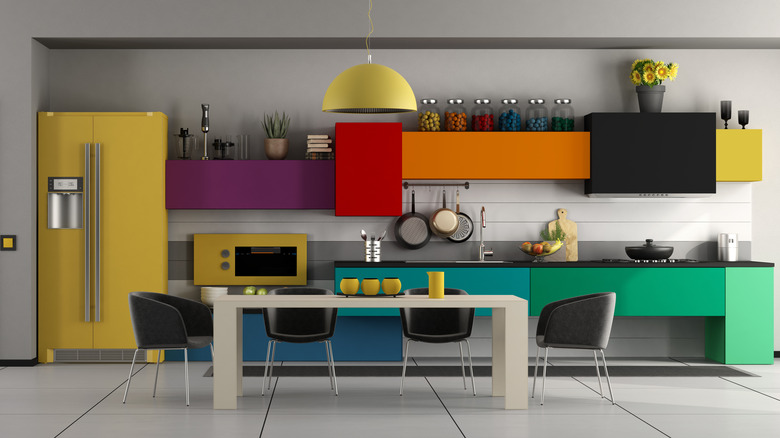 Archideaphoto/Getty Images
According to Better Homes and Gardens, one of the key standout pieces of advice was a warning against solely following the latest trends when it comes to outfitting your home. In a world swimming with the endless scroll of design inspiration on Pinterest and Instagram, it's easy to adopt styles that seem popular or trendy that may not actually be what we are looking for. The result can be eventual dissatisfaction, lack of originality, and a burning desire to change things up constantly to stay on trend, which can wreak havoc on wallets and sustainability.
A better tactic, according to Dave and Jenny Marrs, is to find and use what you like, whether that's a fully cohesive design scheme or mixing and matching elements, such as antiques and modern decor, to create your own unique vision. "Look around for inspiration and figure out what the common thread is," says Jenny. "You want your home to reflect what you love, not what other people are doing on Instagram." By zeroing in on things you truly love, you are not only likely to find things you want to keep forever, but also avoid feeling restless and bored with your décor. 
Form & functionality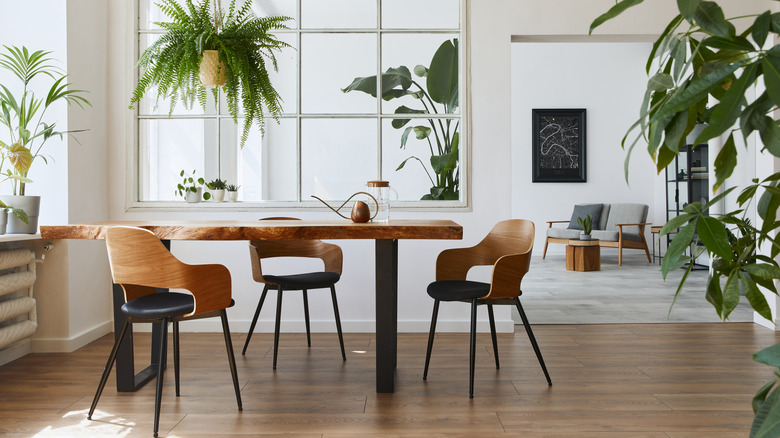 Followtheflow/Getty Images
Dave Marrs also offers some great advice in looking with a keen eye at your spaces and how your household actually functions. He says, "if you only use your dining room as an office, and have your meals around a kitchen island, then maybe that room should be an office. Do what works for you." This approach to dual and alternative-use spaces is a great way to make your home, whatever its size, a fully functioning place for you and your family. 
Consider looking at rooms like formal living rooms and dining rooms with an eye on how they might best be used instead of sitting empty and unloved. The dining room may become a stunning spot for an office or library. The unused living room might make an excellent home theater or game room. The alternative use of the room will inform its style and décor, making your home uniquely yours and perfectly molded to your needs.