Dave And Jenny Marrs' Hard Rule For Buying Homes To Remodel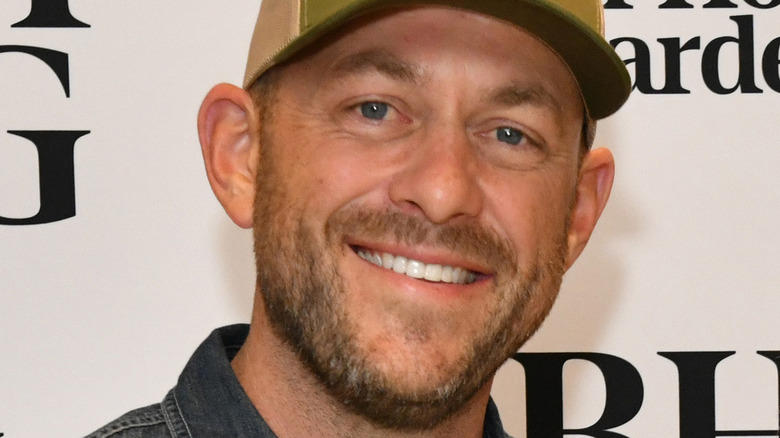 Craig Barritt/Getty Images
Right now, purchasing a home is an expensive venture that includes high sale prices and mortgage rates. If you're lucky enough to outbid the competition, you'll end up being the proud new owner of a residence. However, if you plan on renovating this property, there are certain responsibilities you should be aware of to ensure you have a profitable project rather than a costly one. For example, many people tend to underestimate renovation costs and set their budget too low, only to realize later they'll need thousands of more dollars to properly complete their remodel.
To that end, Dave and Jenny Marrs, host of "Fixer to Fabulous," have revealed the home purchasing rules they follow to help make your process a lot smoother. The contractor and interior designer duo have worked together in the past to bring older homes back to life. To do this, they've had to set appropriate budgets, negotiate with contractors, and find the perfect materials to create beautiful designs. Now, they'll explain what to put your money towards when buying homes to remodel. 
The power of home inspectors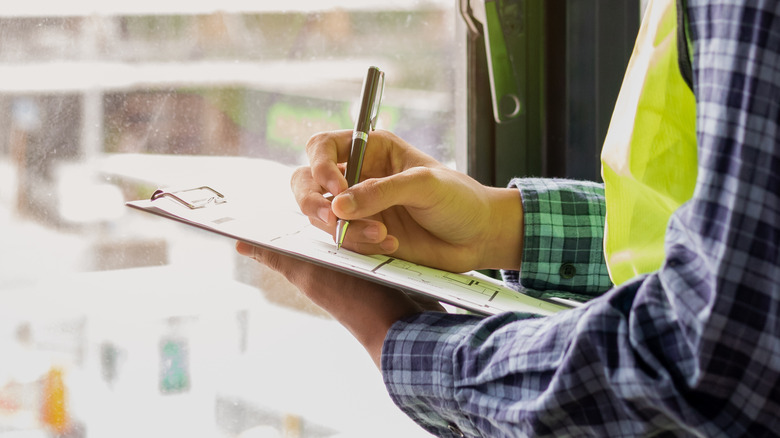 Kmpzzz/Shutterstock
Imagine walking through a home and believing that it's the perfect property to remodel, only to realize after you've purchased it that the foundation is cracking, there's mold underneath the flooring, and the electricity is faulty. Now, your renovation budget has jumped another $50,000. Dave and Jenny Marrs require another expert on the scene to prevent such a catastrophe. "Jenny and I always hire an inspector, every time," Dave told Better Homes and Gardens. "Even though I've been doing this for 20 years, I still want another set of eyes on a project."
The average cost to hire a home inspector is anywhere between $280 and $400. However, this price is small compared to the potential damages they may find that could cost a fortune to repair. Home inspectors typically will walk through a residence and check various utilities and features, such as the plumbing, roof, HVAC, chimney, and more. "That's all they do," Dave said." "They do it every day. Spending a little extra money on an inspector is absolutely worth it."