The One Color Nate Berkus And Jeremiah Brent Predict Will Always Be Fashionable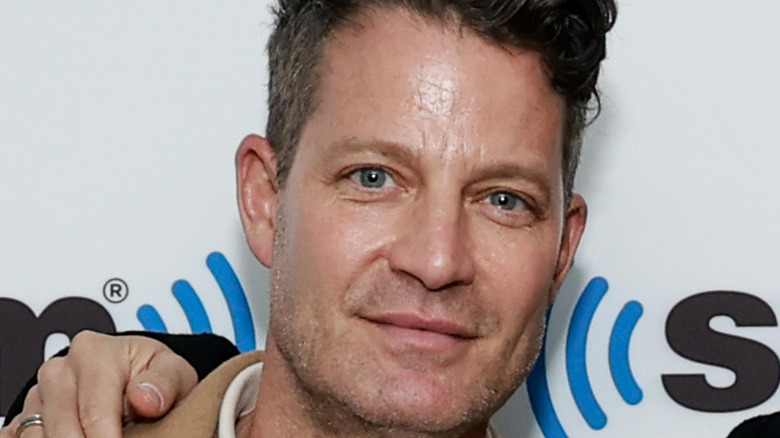 Jason Mendez/Getty Images
If you know anything about Nate Berkus and Jeremiah Brent, you know that they're huge fans of neutrals, as displayed in many of the spaces they have designed. "What I love about neutrals is that they provide the perfect backdrop to then make the room what you want it to be," Berkus told Homes & Gardens. "Whether that's bringing in a certain design style or color scheme, a neutral palette literally provides a blank canvas. I'm not the hugest fan of bright paint colors or accent walls; rather, experiment by painting niches, like shelving." Brent agrees, and when speaking about their combined styles, he says, "We're very good at neutrals. I joke that they're like our love language," per Domino.
However, when choosing the right hues, the couple is quite picky, as they know that there is such a variety of shades, and each one provides a vastly different look. One warm color is their favorite, as it always adds both sophistication and comfort to a room. 
The most timeless neutral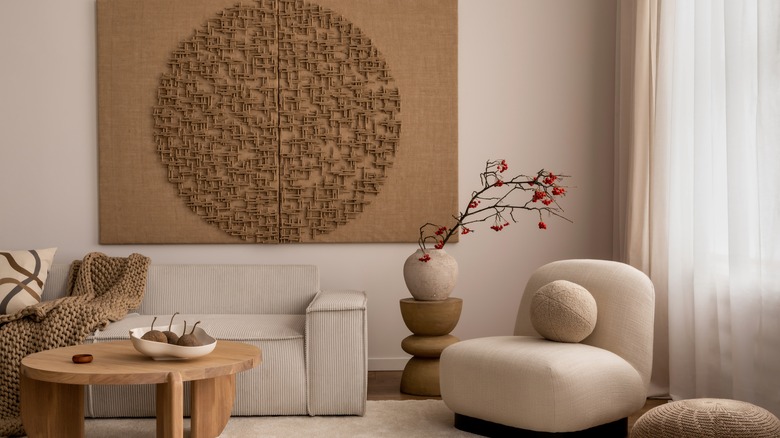 Followtheflow/Shutterstock
While white, gray, and black are often the most popular neutrals, these are not Nate Berkus and Jeremiah Brent's favorites. In the interview with Homes & Gardens, Berkus is asked what shade he believes to be the most versatile. His response? "Beige is so timeless... It can be paired with almost anything and will always look handsome." Brent agrees, adding that a warm beige tone is "the perfect canvas for design for any design aesthetic."
In their Fifth Avenue apartment, which they share with their two children, Berkus and Brent had to mix their two styles. While Berkus is more traditional, Brent loves a modern look. To combine these together, they needed a neutral backdrop, which, for most rooms, involved a beige shade on the walls. While their home does feature some color in the bedrooms, all of the living spaces are filled with almost exclusively warm neutrals and have a bit of contrast with black accents, per Architectural Digest.
Choosing the right beige shade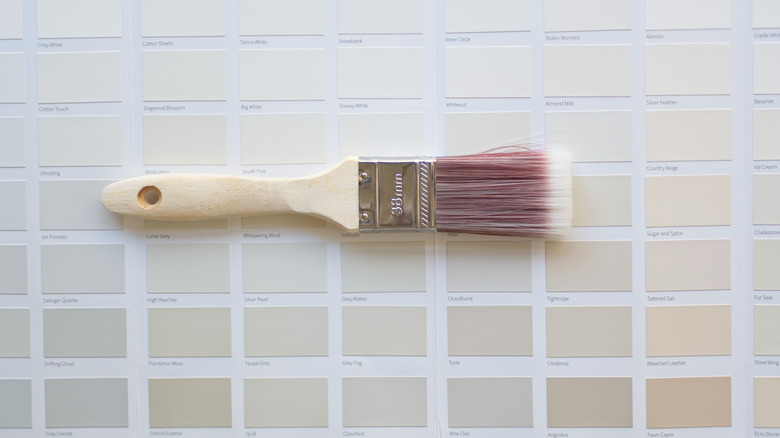 A.Flassig/Shutterstock
When it comes down to choosing the perfect beige shade, Nate Berkus says that the most important factor to consider is the undertone. "I can't deal with that yellow or green base, like an "Under the Tuscan Sun" situation," he told Domino. The color should be warm-toned but without any undertones that could make it appear too aged or unappealing. If you're looking for a specific paint color, their favorite is Even Better Beige by Behr.
Further, while they're not fans of cool-toned grays, they love a good greige and recommend Tranquil Gray by Behr, which is slightly less warm than Even Better Beige. "If I had to describe [Tranquil Gray] as a feeling, it'd be like a hot stone massage," Jeremiah Brent told Domino. Berkus adds, "I tend to reach for grays that have an undertone of putty or taupe. I don't love a cool blue-gray. I don't think it ever reads as sophisticated." Instead, warm-toned grays feel more traditional and historic and add a sense of comfort.