12 Calming Beige Paint Colors For Your Home Interiors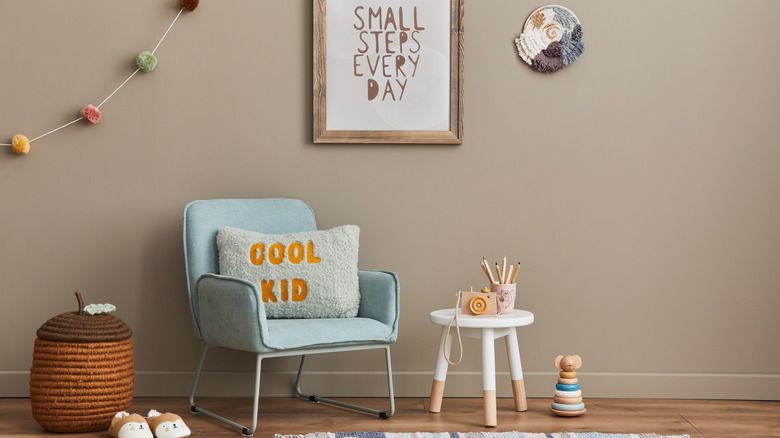 Followtheflow/Shutterstock
Most of us are seeking ways of making our living places more relaxing. Paint is the first step in creating a calmer atmosphere in your home; however, it can be difficult to choose color schemes for your home. The paint you choose should work out with the room you're repainting, your floor or carpet color, the amount of light the room receives, and your personal preferences for shades. Then you walk a fine line between blasé and bold, based on the lighting, the form and scale of the room, and the accents.
There's a reason why beige is such a suitable paint color for home walls, and, according to Realtor, the rage again. White is usually a clean and basic color choice for house decor, but it can come across as overly stark. On the other hand, a neutral color, such as beige, adds more interest. Its undertones may make it appear cooler or warmer, and it goes with just about any other hue you can think of. While choosing beige wall paint is a good start, there are hundreds of distinct shades of beige to choose from. So, rather than feeling overwhelmed, this piece is an excellent place to start so you can get the best beige paint for your home style.
1. Neutral beige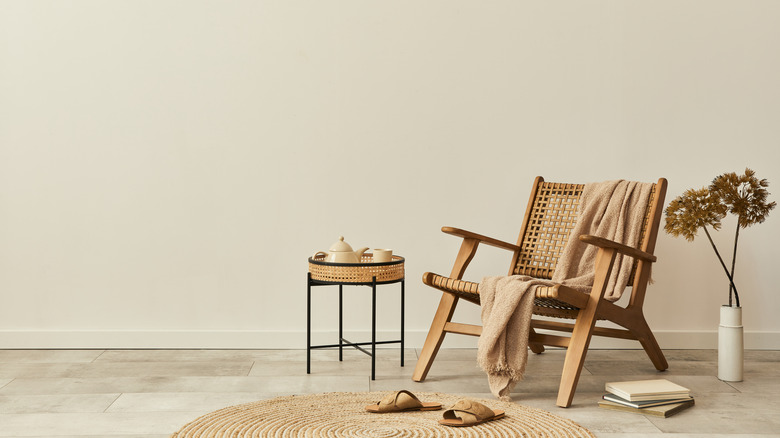 Followtheflow/Shutterstock
A light, airy beige that pairs beautifully with every color in the spectrum, this mid-toned beige is relatively neutral, making it an excellent backdrop for any area and any color scheme you already have. In addition, it's an ageless classic color that complements grays, browns, and oranges very nicely.
2. Splurge beige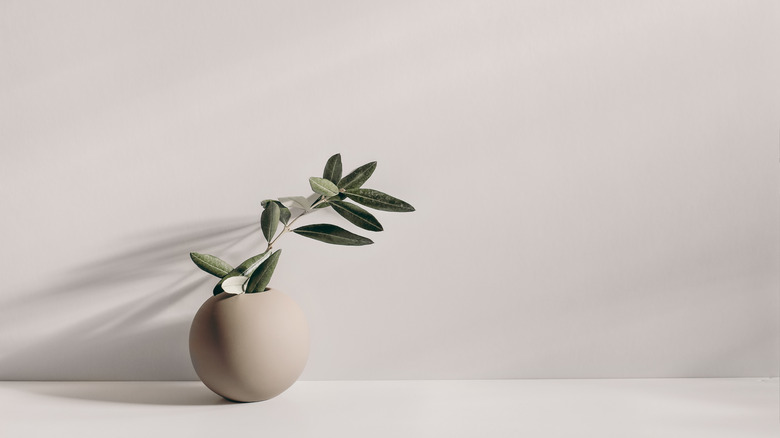 TabitaZn/Shutterstock
This splurge beige wall color is an excellent taupe-colored paint that also works well as a neutral in just about any home area you can think of. This hue is fascinating because, although being a warmer taupe, it has a tinge of magenta that makes it even more neutral.
3. Sandy beige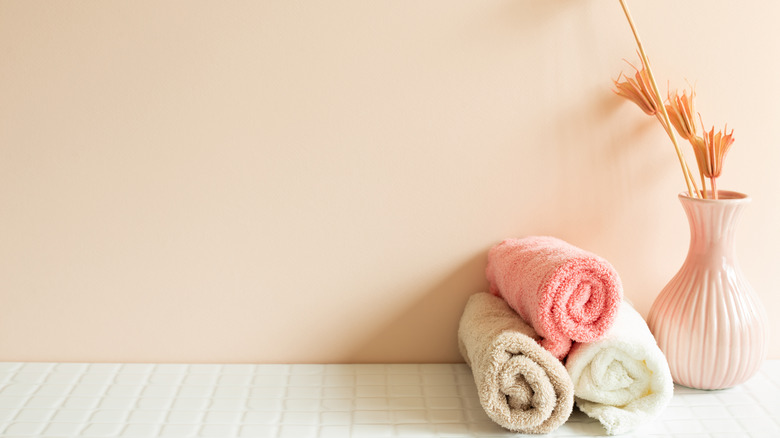 Sanga Park/Shutterstock
Have you ever visited an exotic island and sunk your toes into the pink sand? This color has the same vibes. It's more than white, but it's a little sweeter than a classic tan. This sandy beige looks great in kitchens, powder rooms, and bedrooms, particularly in spaces with natural wood highlights, white furniture, natural light, and greenery.
4. Light beige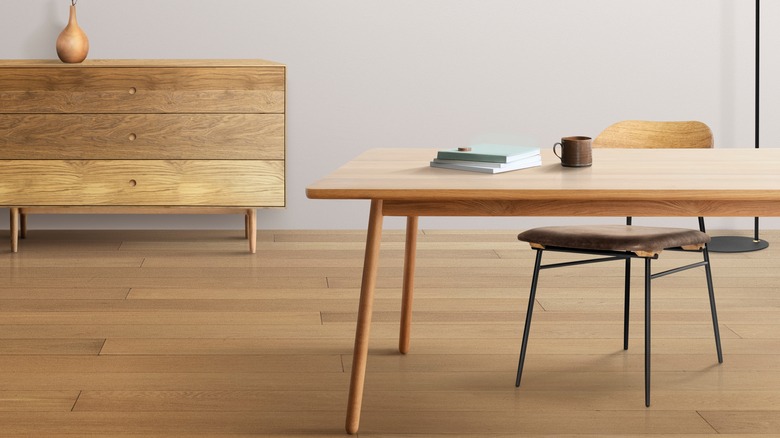 Rawpixel.com/Shutterstock
This low-key beige is intriguing since it has a bit of a green undertone, which makes it appear cooler-toned. However, it also has a hint of yellow, making it what we would call a warm neutral. This light beige is a beautiful option for producing a very subtle backdrop in settings like lounge rooms and dining rooms.
5. Natural linen beige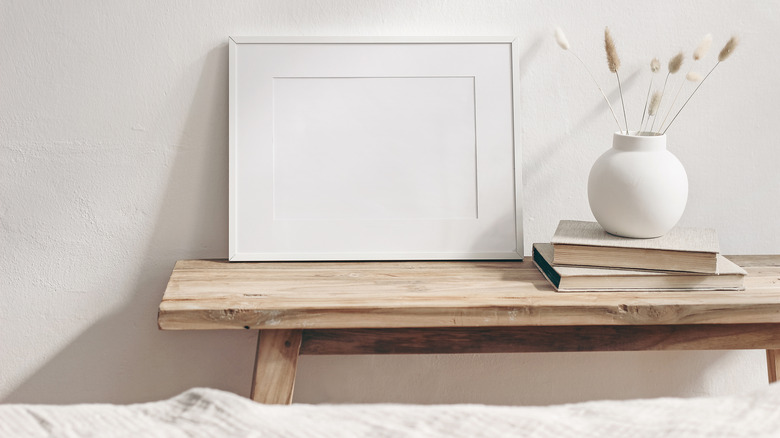 TabitaZn/Shutterstock
Natural linen is a lovely light-colored paint: This is the color scheme that would be mind-blowing in a wine cellar, basement, and halls. It would lighten up the walls but also add a bit of neutrality. Natural linen has an antiquing glaze applied to it, but you can still see how light and neutral it is.
6. Greige beige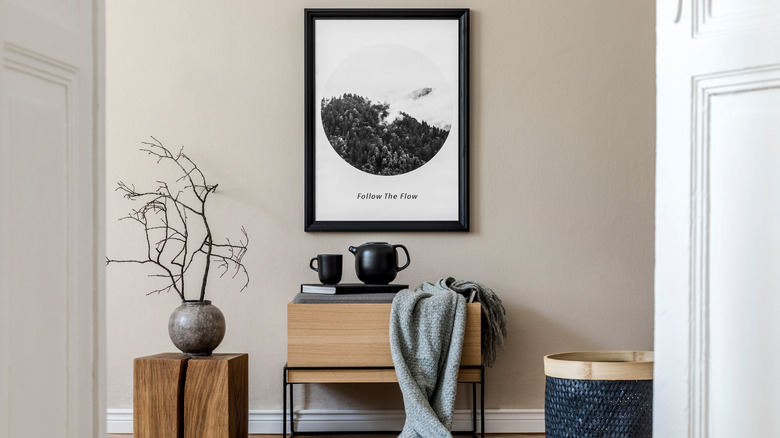 Followtheflow/Shutterstock
This color is a gray-beige paint, also known as "accessible beige." It would be a smack-dab amid the rainbow, between beige and gray. While the gray and green hues might suggest this is a cool-toned color, it is more on the warm side, as it contains some yellow.
7. Shaker beige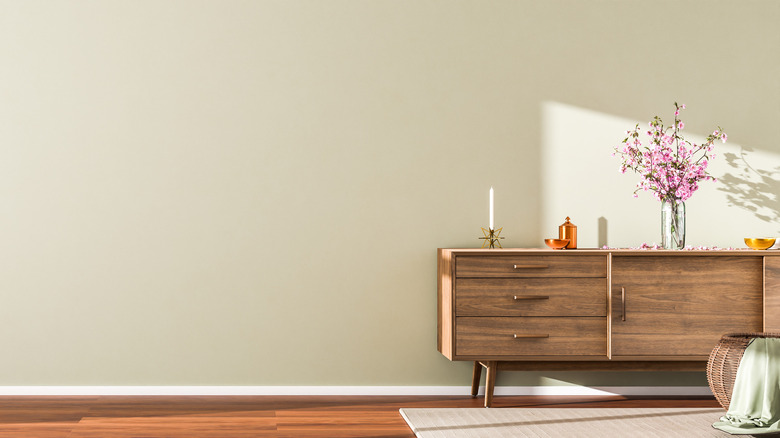 aprott/iStockphotos
This unquestionably classic beige has a great mid-depth, but it's also relatively neutral in tone, with a delightful gray, green, and yellow blend. It also doesn't fluctuate much in varying light circumstances, making it a fairly consistent color for spaces utilized both during the day and at night.
8. Stony beige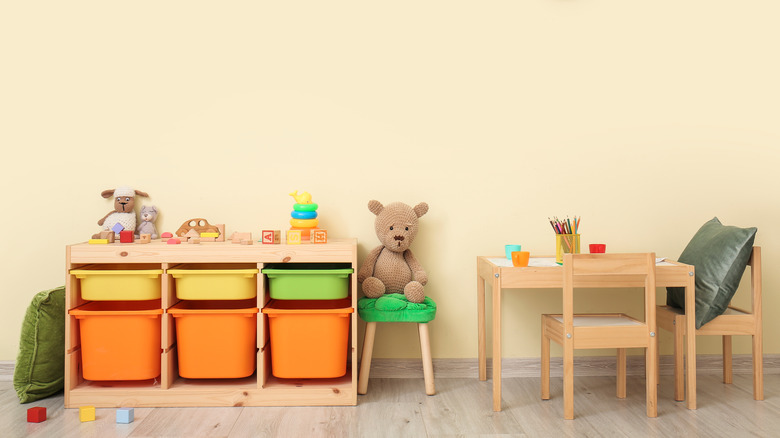 Pixel-Shot/Shutterstock
This stony color is a wonderful, warm beige with a subtle yellow/orange undertone. It's a great warm neutral with just enough chrome to make it look like you've painted the walls, but not so much that it makes the room feel dark.
9. Peachy beige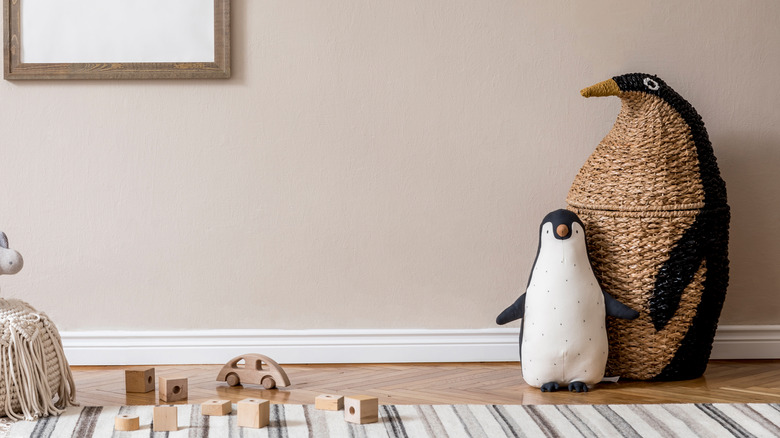 Followtheflow/Shutterstock
Beige appears to be a simple hue, but it is not, especially when it comes to this peachy shade. The color gives individuality to walls with a subtle tinge of peach, and it's perfect if you want to create a bohemian-inspired refuge with velvety furnishings in creamy colors.
10. Orangey beige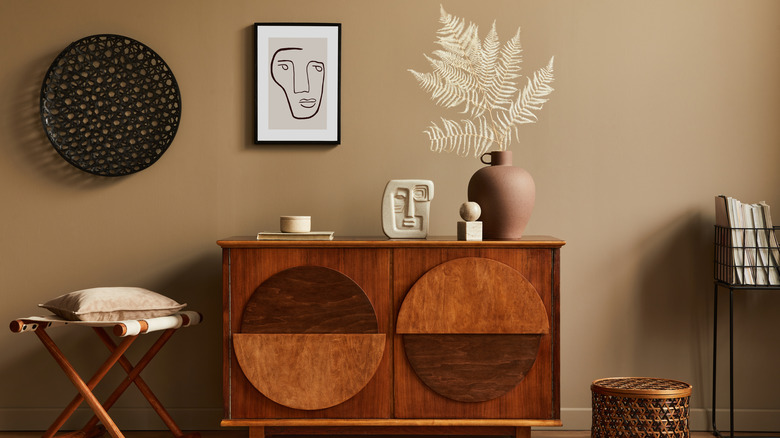 Followtheflow/Shutterstock
If you're searching for a beige with a hint of warmth, this orangey beige paint is the ideal choice. It's a well-balanced color that lends warmth and brightness to spaces, particularly when coupled with white trim.
11. Deep beige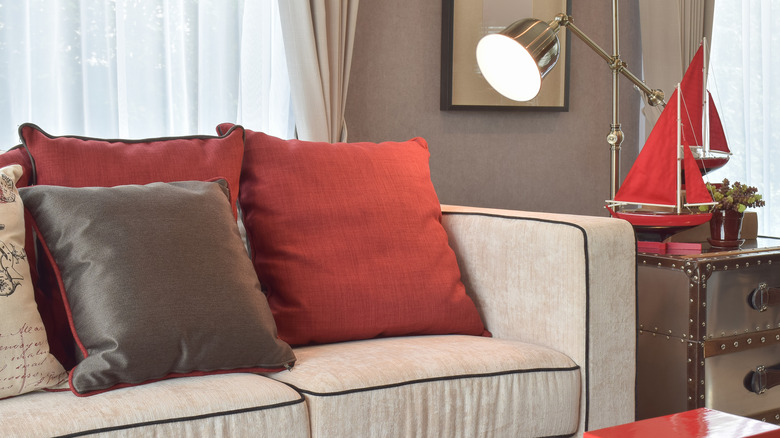 WorldWide/Shutterstock
A deep rich beige that transitions to a brown-based gray-beige or taupe is a rich color that becomes a perfect background hue. Despite its rich nature, its gray base helps it blend into room scapes, allowing furniture to take center stage. With some guts, it's a pretty excellent backdrop color.
12. Kilim beige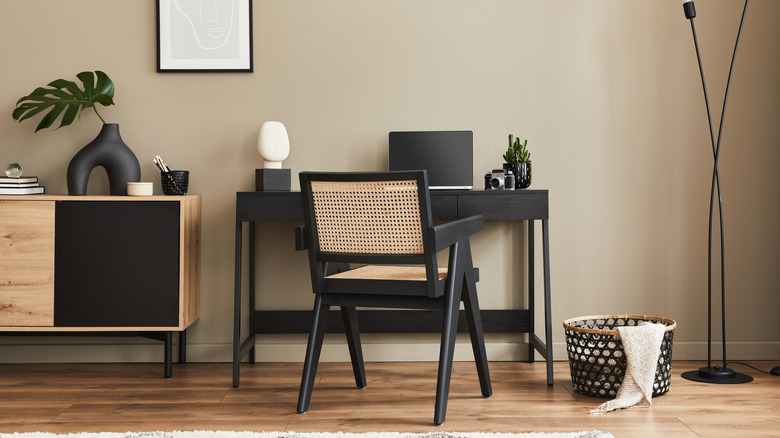 Followtheflow/Shutterstock
The popular Kilim beige is one of the most charming paint colors available. It's a neutral paint hue with undertones of orange and pink but also contains a hint of pink undertone that is scarcely noticeable unless compared to a beige with an orange tinge.