Getting Chosen For Property Brothers Comes With A Surprising Furniture Perk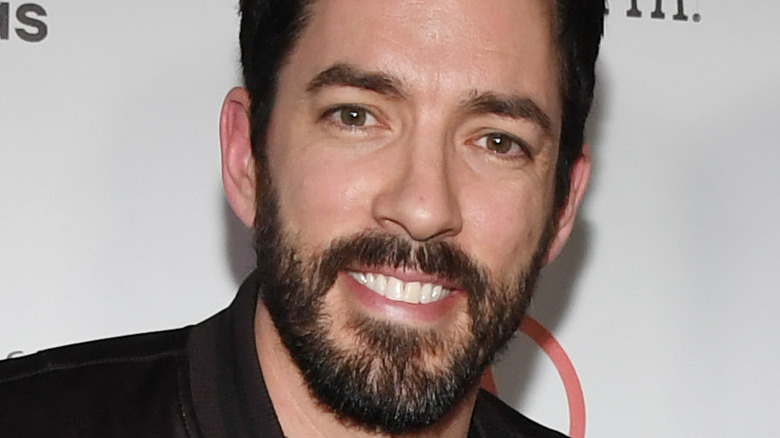 Ethan Miller/Getty Images
Have you ever wondered what it'd be like to be selected for a home renovation show? Expert guidance from some of the best names in the industry — for many, it'd be a dream come true, especially for a series as popular as the "Property Brothers."
America has watched Jonathan and Drew Scott solve remodeling issues and disagreements among family members, preventing devastating real estate mistakes and designing dream homes along the way. At the end of each episode, the families jump in excitement over their beautifully curated home; they'll sit on the furniture, brush their hands along the fabric, and squeal over the softness of the area rug. But we only get to see so much of the process on screen; what happens once the cameras turn off? Does the furniture stay, or is the house left with bare bones? Luckily for the homeowners, the duo does things differently than many renovation shows.
A furniture bonus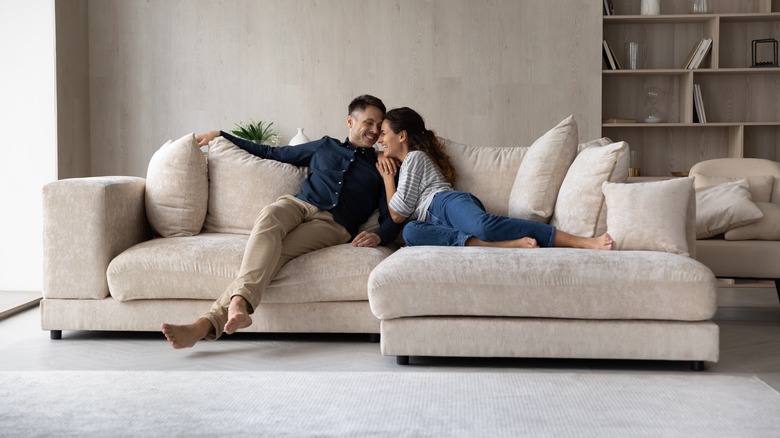 fizkes/Shutterstock
Believe it or not, most clients who participate in HGTV renovation shows are not allowed to keep the furniture the designers used to stage the space. So, once the filming stops, the furniture is taken out unless they go beyond their budget and decide to purchase it. "Most if not all of our flipping shows are staged," Betsy Ayala, the senior vice president of production & development for HGTV, revealed.
However, that's not the case for those who work with the "Property Brothers." Apparently, their clients do get to keep all the furniture you see on each episode. "I've heard that some other shows take it all away and I was like, 'Uh, that's a jerk move,'" Jonathan said to PopSugar. "You get someone to fall in love with a room and then you're like, 'See ya!' So no, everything that you see on TV stays." Additionally, the Scotts have access to furniture pieces sold at wholesale prices, so the furniture their clients keep is also discounted, providing them with a win-win scenario.