Are Inspections Necessary When Buying A Home?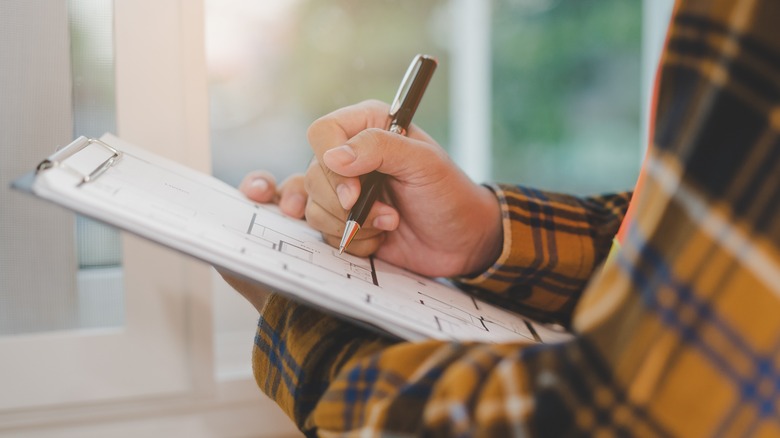 Kmpzzz/Shutterstock
Buying a home is both exciting and taxing. It is a long process that presents several hoops to jump through, from finding the right real estate agent and getting preapproved for a loan to house tours and finally putting in an offer that may or may not work out. Buying a house can take up to 6 months or longer, depending on how successful house hunting and loan approval went. The contract and closing stage can take nearly two months on its own. So, it's only natural that sellers and buyers try to get through this process as quickly as possible.
One can do many small things to speed up the significant undertaking of purchasing a home, including bypassing specific steps like home inspections. For many, it is unclear if this is a step that can be avoided. Given how time-consuming it can be to perform an inspection on every house you put an offer on, it could certainly speed up the timeline if the home inspection could possibly be waived.
Can you skip a home inspection?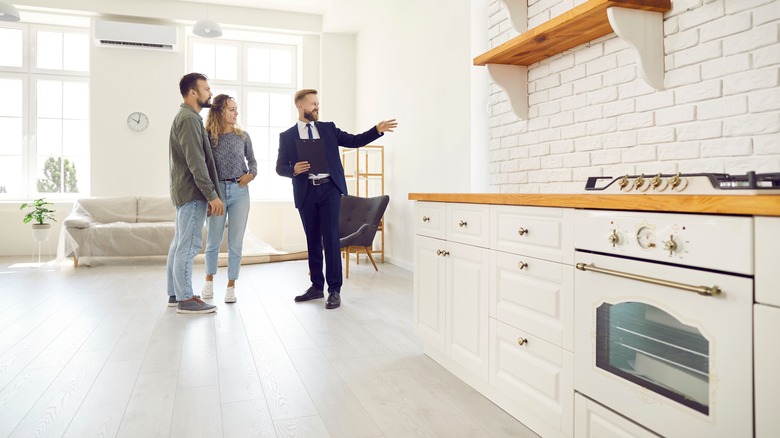 Studio Romantic/Shutterstock
Home inspections are not required for a majority of mortgage loans. It is completely up to the buyer's discretion on whether or not to have an inspection performed. However, Federal House Administration (FHA) loans, Veteran Affairs loans, and some mortgage loans will require an appraisal. It is important not to confuse an appraisal with an actual inspection, as these procedures have different purposes. An appraisal's goal is to evaluate the property's market value based on sales data and other resources to ensure the buyer is paying what the house is worth. An inspection will determine the home's condition through an in-depth assessment to catch anything that may affect one's quality of living.
Buyers might choose to waive an inspection for a few reasons. Purchasing a home can be competitive, and a seller is sometimes more likely to accept an offer if the home inspection is forgone. The reasoning is that it will allow fewer delays and lessen the chances that the sale falls through. These assessments are also another cost to add to an already high list of fees. While the price of a home inspection varies based on location and the size and age of a house, the average U.S. expense is around $340. But as noted, this can be much lower or higher hinging on a number of factors.
Reasons to complete a home inspection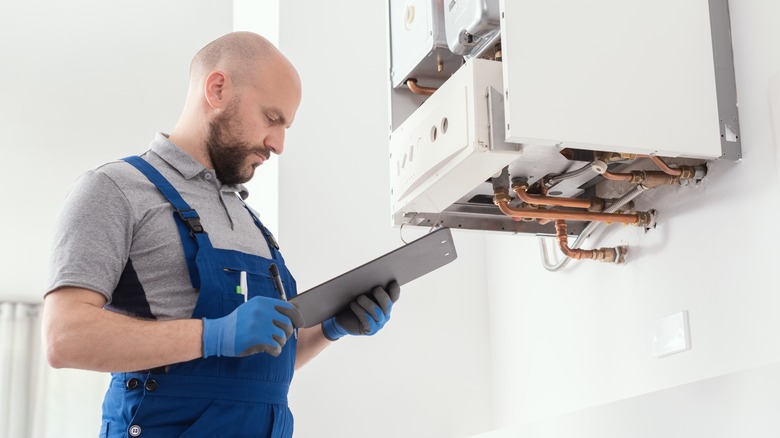 Stock-Asso/Shutterstock
If you are contemplating skipping the home inspection, it's crucial to understand what these inspections do and how they are performed entirely in your favor. This process can usually take three to four hours, based on the size and condition of the home, as the inspector will assess the entire house to the fullest extent. They will groom through everything from the roof, structure, and insulation to the electrical systems, plumbing, and door and window standards. There are many underlying things that could cause a house to fail an inspection, such as foundation issues, termite infestations, lead paint, and exposure to radon and asbestos. In most states, it is required that a seller discloses any essential issues the property may have, but it is not uncommon for sellers to try and hide problems or also be unaware of them.
These are all detrimental setbacks that could completely change one's mind about buying a house, and the last thing you want is to end up in an unsafe home. Even if you are looking at purchasing a property as is and the seller has no plans to make repairs, performing an inspection is still helpful in knowing exactly how much renovations will cost in addition to the asking price. When writing up the initial contract, including a clause that states the sale is at an inspector's contingency will allow the buyer to revoke their offer with little trouble if the property shows any issues.