Why The Current Housing Market Is Seen As 'Uniquely Volatile'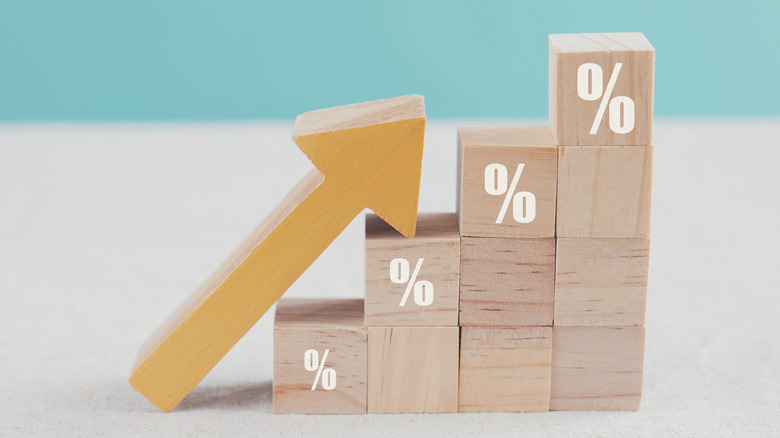 SewCream/Shutterstock
For those thinking about buying a home right now, there's likely much on your mind. With 30-year fixed-rate mortgage rates up, the number of homes available still limited in some communities, and various pressures from inflation and the economy, it's clear that buying now could be financially difficult for some. Housing cycles are not uncommon, typically going through a four phase process that involves recovery, expansion, hyper supply, and recession. Yet, that's not what is occurring in today's housing market.
The pandemic ushered in a period of significant demand for homes thanks to people taking advantage of very low mortgage rates in order to move to bigger homes outside of the city. Yet, inflation created the need for the Federal Reserve to boost those rates, making it harder to afford to buy a home. The market conditions of today are quite different than the typical cycle, and there's no clear indication of what's to come. In a segment for CNBC, Senior Real Estate Correspondent Diana Olick explains why the current housing market is "uniquely volatile" and unpredictable.
New data shows a unique situation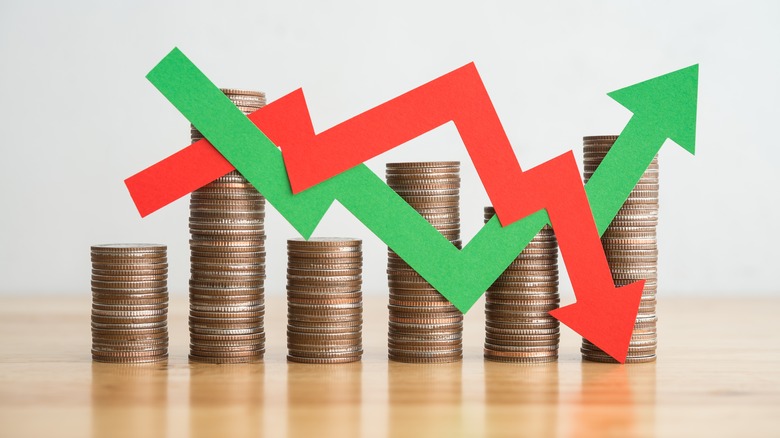 Pla2na/Shutterstock
Many factors continue to make the housing market volatile. That includes rising interest rates, inflationary pressures, inventory of available homes to buy, and the unknown. Interest rates rose to their highest level in October of 2022, reaching past 7%. They fell again in January 2023, only to rise again in March.
Olick shares, "New inventory and pricing data is showing why we're seeing a uniquely volatile market." One reason for this, she points out, is an increase in monthly mortgage payments. The average priced home in the U.S. saw monthly payments bounce up $100 on average from January to February. To understand how expensive that increase is, data now shows it takes 33% of the median income of homeowners to meet that monthly mortgage payment. By comparison, the 30-year average for that figure is just 24%, according to Black Knight data, showcasing just how much more expensive it has become to buy a home and make monthly payments.
The least affordable markets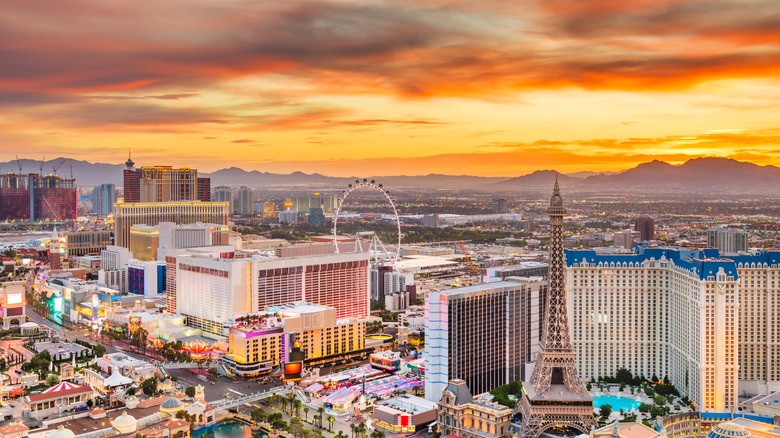 Sean Pavone/Shutterstock
Many would expect New York City to be one of the most expensive places to buy a home, and that would be true to a point. However, Olick shares, "Some of the least affordable markets are now Las Vegas, Nashville, Seattle, Miami, and Los Angeles." One core theme of the housing market in recent years has been a lack of inventory, meaning home buyers didn't have much to choose from and often had to bid higher to secure the home they wanted. That helped to drive prices up.
Yet, recent information in some cities, like Las Vegas, indicates that inventory is rising fast because of the now too-expensive market conditions for many buyers. Olick cites that the number of homes for sale in the city is up 200% from January 2022 through January 2023. Home prices could be dropping in some areas, though that's dependent on current interest rates. In areas like Phoenix, Tampa, and Charlotte, home prices are falling, which according to Olick, were some of the more in-demand markets in recent years.