Dynamic HGTV Duo To Lead New Home Renovation Show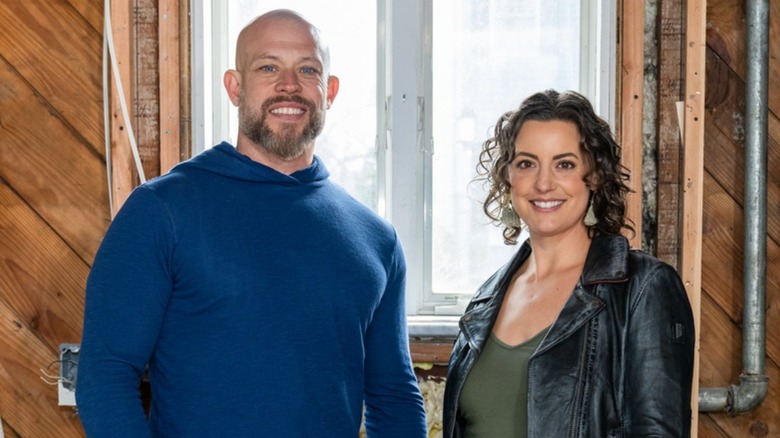 HGTV
Just when you thought you'd had enough of renovation shows, HGTV decided to hit us with another one. The new series, "What's Wrong With That House?" is expected to premiere at the end of this year, and features beloved HGTV stars, Joe Mazza and Noel Gatts. You've likely previously seen the home inspector and interior designer duo in "Home Inspector Joe," where they worked together to ensure their clients ended up with a reliable and beautiful home. Now, in this eight-episode series, Mazza and Gatts will be doing something similar.
"Joe is the guy everyone needs in their corner when it comes to home renovations," Loren Ruch, Head of Content at HGTV said in a press release. "His decades of experience and sixth sense for uncovering hidden damage is remarkable. He's on a mission in What's Wrong With That House? to find and fix problem areas, and with Noel's talent for design, will always save the day by giving families a home that is safe and beautiful." So, what can we expect in this new series, and what are the best ways to watch it and stay connected?
What to know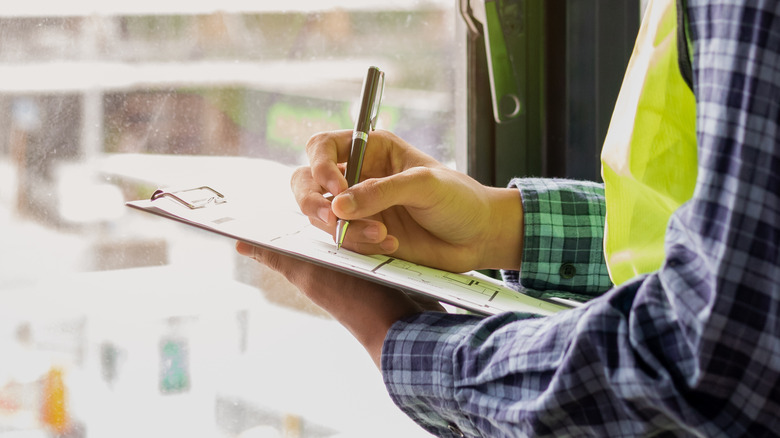 Kmpzzz/Shutterstock
As a licensed home inspector, Joe Mazza has over 20 years of experience in the construction business, according to the press release. So, in this new HGTV series, he'll use his expertise to assist clients by thoroughly analyzing their homes for hidden issues that would need to be repaired before starting a renovation, such as leaky pipes, damaged foundations, broken boilers, and hazardous fireplaces. Once Joe Mazza green lights the project, that's when Noel Gatts steps in to work her magic and transform the residence into a stunning property.
They work together not only to create the home of their client's dreams but to also make the most out of their budget to create a home that's aesthetically pleasing and functional. Once the series is released, you can watch it on Discovery+, and watch out for updates on various HGTV social media platforms, such as Facebook, Twitter, Instagram, and TikTok.