The Reasons You Should Incorporate Checked Prints Into Your Home Decor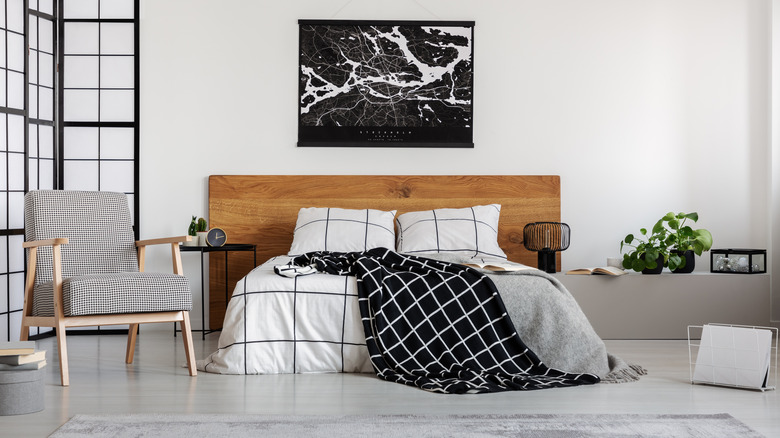 Ground Picture/Shutterstock
As spring rolls around, you might consider making some changes to reflect the season. Bright patterns and colors are a popular way to go since they reflect nature, but there are other creative ways to update your home this year. Some of the biggest trends of the season are complementary color duos, boho maximalism, statement tiles, and checked prints. These indicate a current preference for bold statement pieces and strong personal expression when it comes to decorating the home.
While gingham and checked prints lean on the more classic side, there are actually endless opportunities to reinvent them and create a new look. "Checked patterns are an easy way to add some personality into a room without it feeling too over the top. Whether that be in the bedroom, living room, or kitchen, each pattern is extremely versatile and achieves a plethora of different effects," says Lucy Ackroyd, Head of Design at Christy (via House Beautiful). Their versatility comes from the fact that they can be so much more than what we imagine when we think of them. Here are four reasons you should incorporate checked prints into your home decor.
Keep up with trends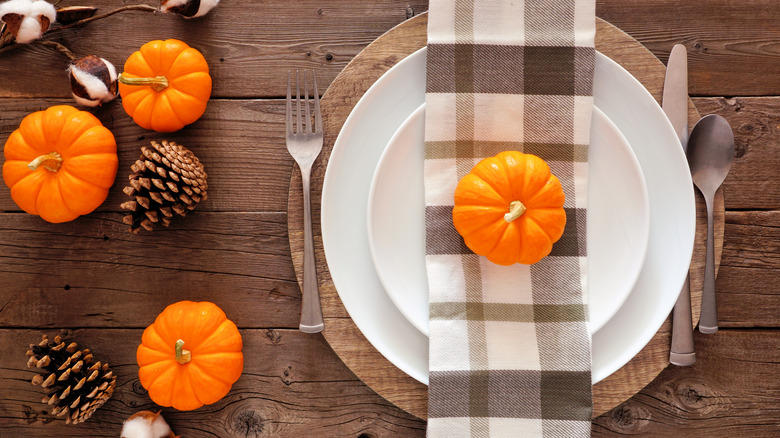 JeniFoto/Shutterstock
It may be hard to think of checks as trendy since they are commonly seen as black-and-white grids. However, this all-too-familiar print can be chosen in various colors and compositions. This is why it's a great tool to switch things up in your home. Instead of the usual monochrome, opt for soft or bright colors that feel more lively. You can also ditch the straight lines and find check patterns in interesting, warped designs.
"In springtime especially, opting for patterns in fun pastels through rugs and cushions is an effortless way to acknowledge the season and inject happiness into a space. For a more mature take, you can opt for more sophisticated colors such as dark navy and deep reds," says Ackroyd. Check prints are commonly used for tablecloths and bedding so having them in different colors and designs is a great way to incorporate trends whenever you want because they are simple to switch out.
They can be calming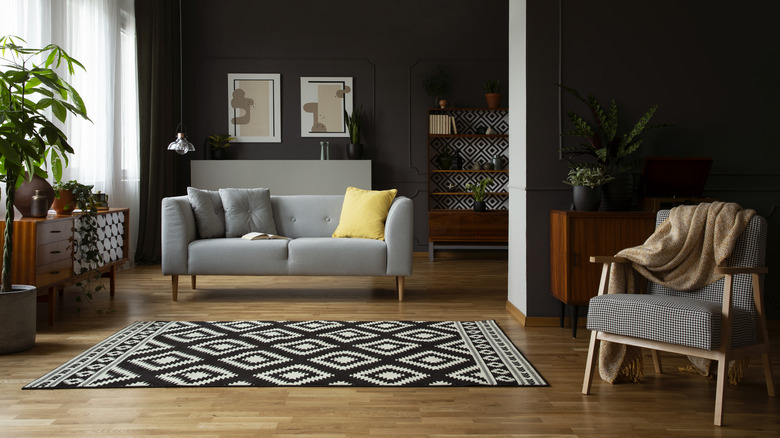 Katarzynabialasiewicz/Getty Images
Checked prints represent a type of order and organization that is calming to us. Seeing repeated, familiar patterns around the home can be comforting because it is predictable and therefore feels safe. One way to achieve this calming effect is to incorporate checked prints in small doses. By keeping it simple with accent throws and small accessories, we can spread the print around a room so we can see it easily without feeling overwhelmed by it.
They can also be used with neutral, solid colors in the same color scheme. A minimalist-style living room with mainly neutrals can benefit from a checked print black-and-white rug because it can add some visual interest without completely taking over. If it's round or in an irregular shape with rounded edges, that adds to the calming effect because it will feel soft on the eyes. Another type of item you can use checked prints with is a graphic print for the wall.
Their versatility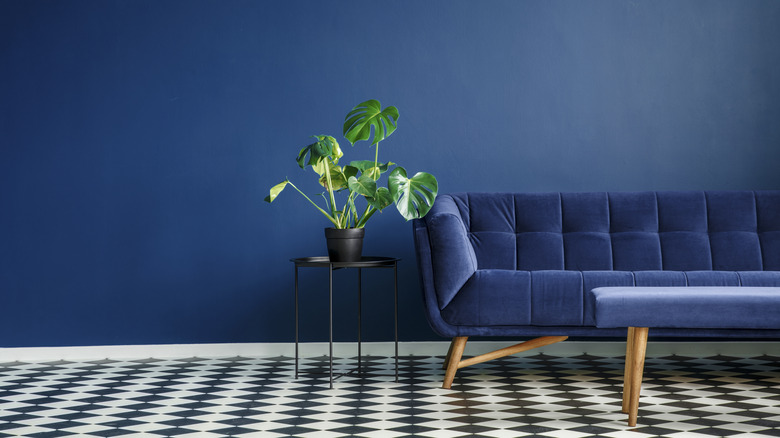 Katarzynabialasiewicz/Getty Images
When incorporating checked prints into your home decor, you have the option to do as much or as little as you'd like with them. Small accessories like mugs and decorative plates can add some character to a space when you need to, but can also be stored away. On the other hand, you can cover the floors, walls, or ceiling to make a bold statement.
While checked prints come in various colors and compositions, they are also versatile in size. Large-scale prints on your bedding and throw blankets feel comfortable and easy on the eye, while small-scale prints for your floor tiles make them flow better. They can also be mixed with other patterns and color schemes to either neutralize or emphasize them. Using checked prints with other patterns creates more texture in a space and makes it feel more fun while using them with neutral, muted colors can feel vintage or sleek when kept to a minimum.
For nostalgia's sake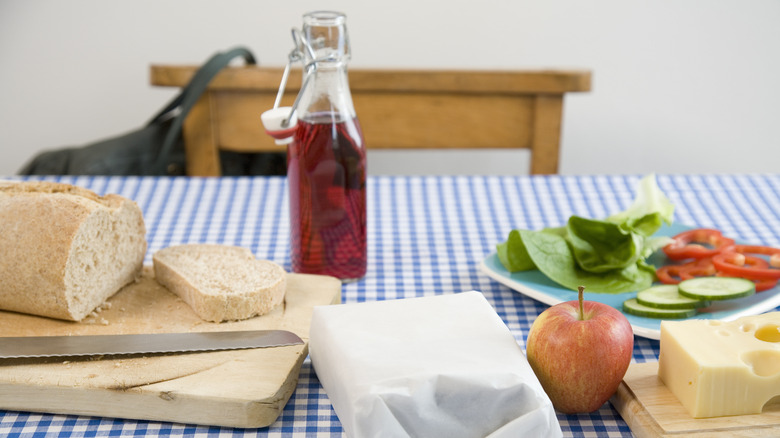 Tiina & Geir/Getty Images
Checked prints have always been around, from old floor tiles to the classic Vans sneakers, and their familiarity produces a feeling of centeredness. The comfort of nostalgia is a big part of why this pattern has resurfaced in recent years. Checked and gingham prints remind us of our parents' or grandparents' homes and the decor we grew up around. 
This design trend also manifests itself in home decor as warm, light colors, indoor plants, and cozy clutter. Curtains, couches, and pillow covers are a great way to feature checked print. The color scheme also matters here, with combinations like red and white, blue and white, and black and white being the best colors to really capture that feeling of nostalgia. Nostalgia can be beneficial because it makes us feel safe and helps us maintain a sense of meaning as we go through life, so incorporating home decor elements that conjure these emotions is a good enough reason.