New Home Construction Jumped In February But There's A Catch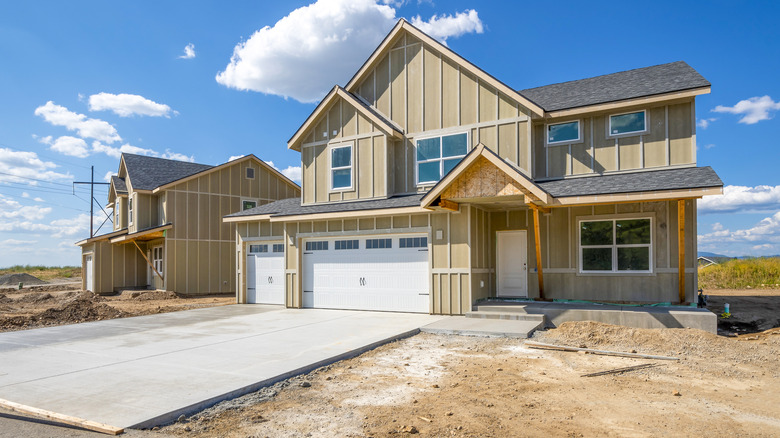 Kirk Fisher/Getty Images
Those looking to purchase a new property are facing an uphill struggle due to expensive home prices and mortgage rates that have been through the roof for the past couple of years. Also, inventory is limited, as many homeowners don't want to give up their low mortgage rates in the uncertain economic climate. If you're struggling to buy, you've probably considered renting for a few more years, but high rent costs offer little relief. Therefore, perhaps you've thought about starting a new construction.
If you've contemplated this, you're not alone, as there was a recent increase in new home builds last month. According to data from the United States Census Bureau, privately-owned new home construction in February of 2023 was 9.8% above what it was in January (though 18.4% below what it was a year ago). Further, building permits also increased compared to a month ago (by 13.8%), and completed builds are up compared to both a month ago and during the same time last year (by 12.2% and 12.8%, respectively).
Why has new construction increased?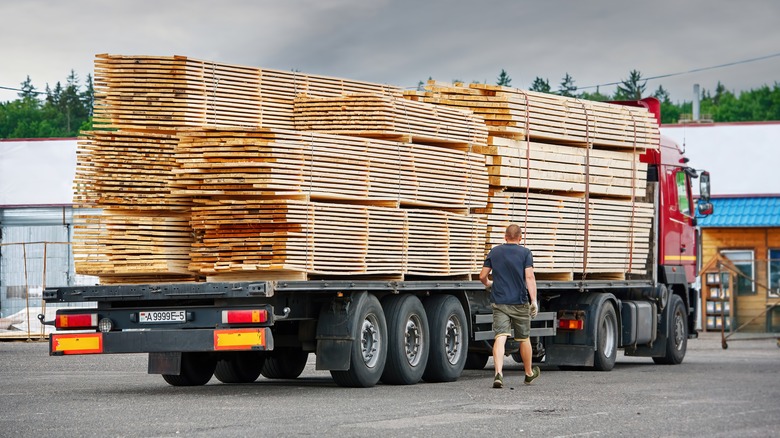 Tricky_Shark/Shutterstock
As stated, the number of new home builds has risen because of the limited amount of inventory available on the housing market. But there's another reason why it has jumped: Lumber prices are much lower than they were last year. According to Insider, in March of 2022, lumber cost around $1,200 USD per 1,000 board feet. Today, however, it costs around $440 for the same amount. 
At the same time, prices are ticking upwards; earlier this week, they were around $350. This increase may have been caused by the surge of new builds; as the demand for lumber has started to rise, prices rise in tandem. However, even though lumber prices are increasing, the numbers are still significantly lower than they were last year (in fact, they're even close to what was seen before the COVID-19 pandemic), so it may be a great time to jump on the opportunity and start construction.
The catch (and a silver lining)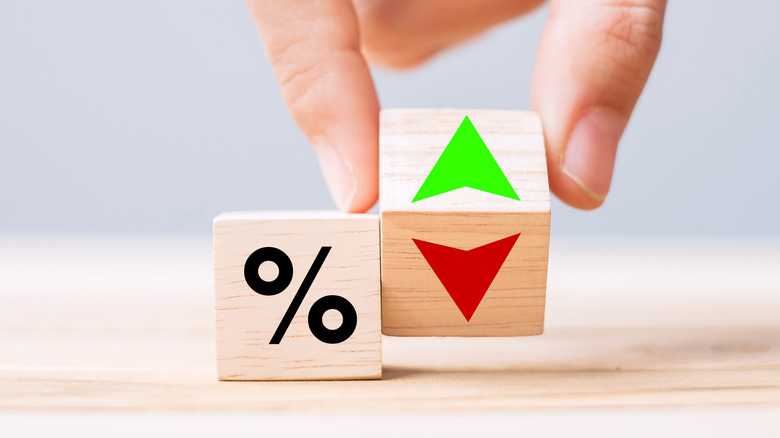 Jo Panuwat D/Shutterstock
At the same time, there is one problem that those building a home have to face, and it's high mortgage rates. During February of this year, the rates continued to rise, so even though lumber prices have fallen, you'll still end up paying quite a pretty penny for your new home in the long run.
Even with this catch, there is a silver lining: The beginning of March has seen a slight decrease in mortgage rates. While they're still double what they were before the COVID-19 pandemic, this lowering has sparked some hope for further decreases. Today, the average 30-year fixed mortgage rate is around 7%, which is 0.05% less than what it was a week ago, and the average 15-year fixed mortgage rate is at 6.22%, which is a decrease of 0.11% from last week, per CNET. If the numbers continue to fall and lumber prices stay low, the upcoming months could be a great time to start building your new home.