New Homes Are Being Built At A Fast Clip In Certain US Cities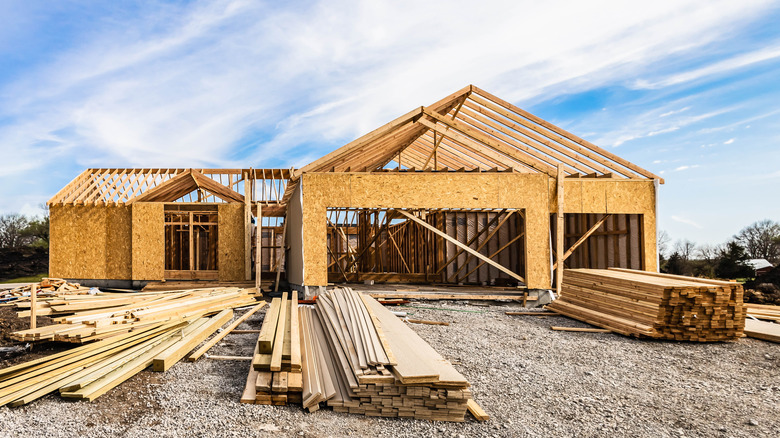 Annvips/Getty Images
If you're thinking about buying a home this year, you may have wondered if building instead of buying could be the route to take. Or, you may be one of the many people ready to buy a new construction home to become its first owner. Buying a home and building a home are markedly different paths, but for some, it's a necessary consideration. In recent years, the housing market's inventory of available homes for sale has been low, hitting record lows in 2021 and the first half of 2022. That means home buyers had to compete for limitedly available high-priced homes, wait for a break, or consider new construction. With high demand, builders in the US struggled to keep up.
What's more, in the middle and end of 2022, home builders pulled back from new projects thanks to higher interest rates in the market and the inflationary impact on building materials. In July of 2022, the number of single-family housing starts, which indicates a project has gotten underway, was 18.5% lower than the same time in the previous year, according to data reported by the US Census Bureau. What does all of this mean? For home buyers interested in new construction, it's been downright hard to find options in many areas. However, a recent report shows there's a shift taking place in some states.
Cities where new homes are being built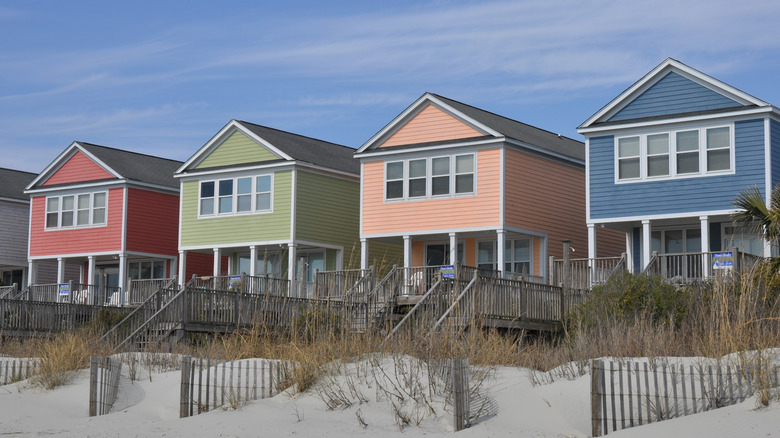 StacieStauffSmith Photos/Shutterstock
While new construction in some regions is well below the need for home buyers, other cities nationwide are seeing better opportunities. For example, Austin, Texas, and Boise, Idaho, are two regions that have seen significant growth in new construction in the last year. Typically, home builders build where people are moving, and these two regions seem to be prime examples of Americans on the move.
Why are some locations more desirable for new construction developers than others? There could be numerous reasons. For example, there's typically more buildable land available in the southern parts of the country. These areas also tend to have fewer restrictions on builders, meaning they can build more affordably than they can in the northern states.
Realtor.com looked at 2022 US Census Bureau data to find out which cities saw the most homes built over the last years. They found that Myrtle Beach, South Carolina, ranked #1, with 11,550 single-family homes under construction in 2022. They also note the median sales price for these homes was $410,000.
Other cities with increased new construction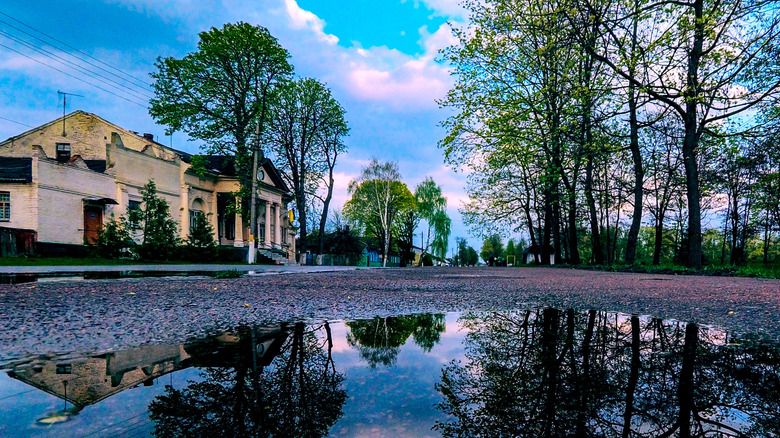 Wirestock/Getty Images
Ocala, Florida, is another fast-growing location with 5,318 new construction permits on single-family homes in 2022. They also noted the median list price was $309,950. It's a smaller community that's quiet compared to its Orlando and Miami neighbors but offers lots of the benefits Florida is known for. Salisbury, Maryland, is a hot new construction market with 4,271 new construction permits and a median single-family list price of $508,495. This waterfront community is just about two hours from the US capital and has become a desirable retirement community. Builders are taking note.
Fayetteville, Arkansas, may not be one that many people know about, but the community had 5,435 new home construction permits in 2022 with a median listing price of $406,400. This college town typically offers a more natural setting than bigger communities.
Other cities that made their list of the most desirable communities for new construction include Austin, Texas; Raleigh, North Carolina; Boise, Idaho; Provo, Utah; Nashville, Tennessee; and Gulfport, Mississippi. With the benefits of new construction, many entering the market may wish to take a closer look at these locations.