Where You Can Find Reduced Home Prices - And Where You Can't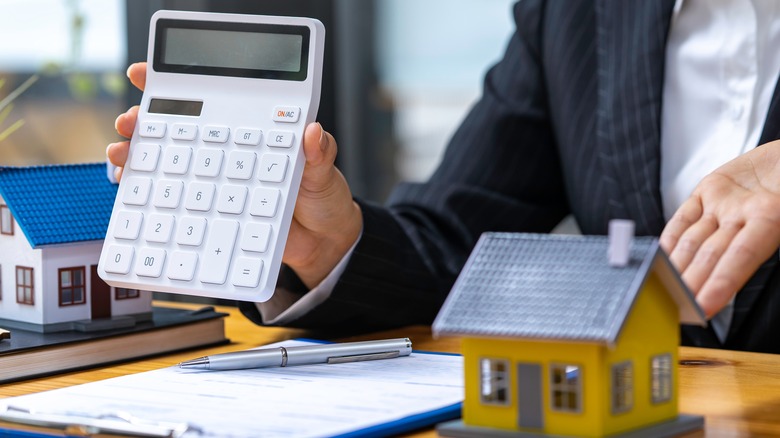 CrizzyStudio/Shutterstock
If you're in the market to buy a home now, home prices are probably one of the biggest factors weighing on your mind. According to the National Association of Realtors Home Affordability Index, the median price of a single-family home as of January 2023, was $361,100. That's over $63,000 more expensive than in 2020. Considering this, you may be wondering if you can afford to buy a home.
There are a lot of options to consider, such as getting a low-interest-rate mortgage and finding a location that fits your lifestyle needs. A look around your own community may be frustrating — in some areas, the number of homes for sale has been quite limited, which can make it harder for you to find the home you desire. A good starting point is to know where the average home prices are most competitive. If you have the freedom to move out of state or to a new city, you may find there are some regions of the US that are a lot more affordable than others.
Where home prices are falling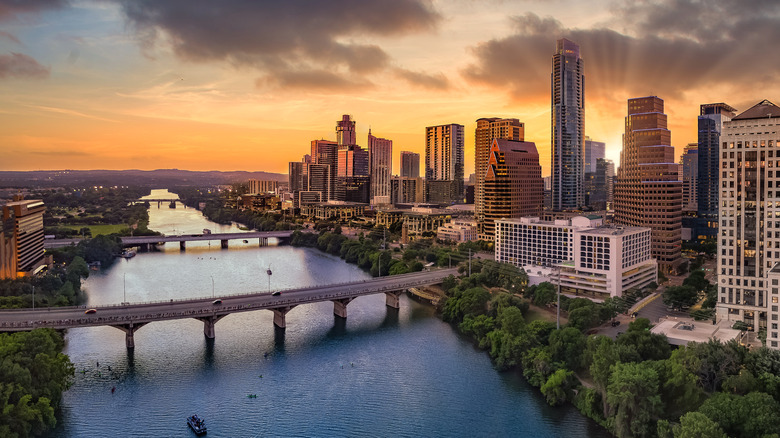 Jonathan Ross/Getty Images
The real estate market is in flux throughout the country, and in some areas, home prices are tumbling. Realtor.com gathers data on a wide range of real estate markets in the US to determine where the biggest home price reductions are taking place. Top of their list was Austin, Texas, which saw a 25.4% reduction in the listing prices. The area is seeing homes sit on the market longer and there's more availability of new construction in the area, which could be contributing to lower prices.
Phoenix, Arizona is second on the list with a 24.6% reduction in list price and a median list price of $478,000. In Phoenix, the drop in home prices could be spurring more interest in the market since homes are now receiving multiple offers.
To round out the top five, Port St. Lucie, Florida saw a 23% reduction in listing prices to a median list price of $450,000, Huntsville, Alabama's home listing prices have fallen about 22% to a median list price of $394,175, and Las Vegas, Nevada has seen home prices drop 21.9% to a median list price of $445,500.
Where home prices are not budging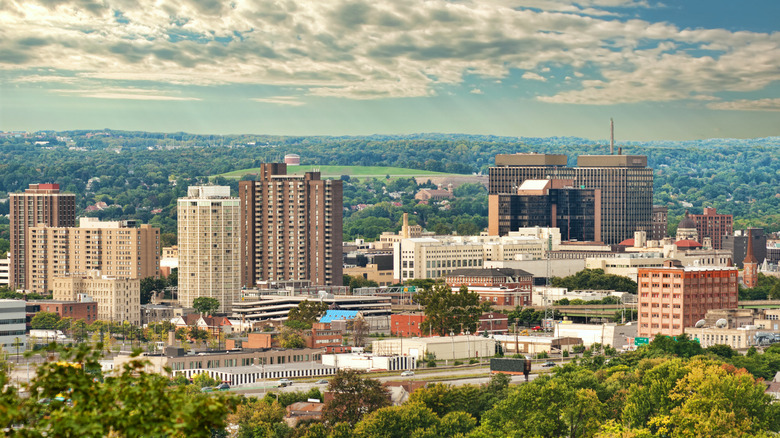 Debramillet/Getty Images
Not all areas are seeing an equal amount of pricing reduction, though. While home prices may still be falling, they are not as dramatic. Top of the Realtor.com list is Syracuse, New York with a price reduction in listings of about 4.5% in February. The local strong economy and limited inventory of homes could be supporting the continued strong housing market here. Bridgeport, Connecticut saw home prices fall by 4.9% to a median list price of $963,450. The luxury community, which is an easy commute to New York City, continues to maintain its high-value property. The Metro area saw home prices hit an all-time record high in February.
Reading, Pennsylvania saw price reductions in listings at a rate of 6.1% to a median list price of $294,600, and homes have been on a steady incline throughout the last few years. Barnstable, Massachusetts, a vacation destination, has seen home prices drop about 6.2% to $874,975 and Manchester, New Hampshire's home list prices drop 6.4% to $562,200. While the experts aren't in agreement on what could happen next with the housing market, chances are good some areas will fare better than others.