New Report Predicts Home Prices Will Take A Nosedive This Summer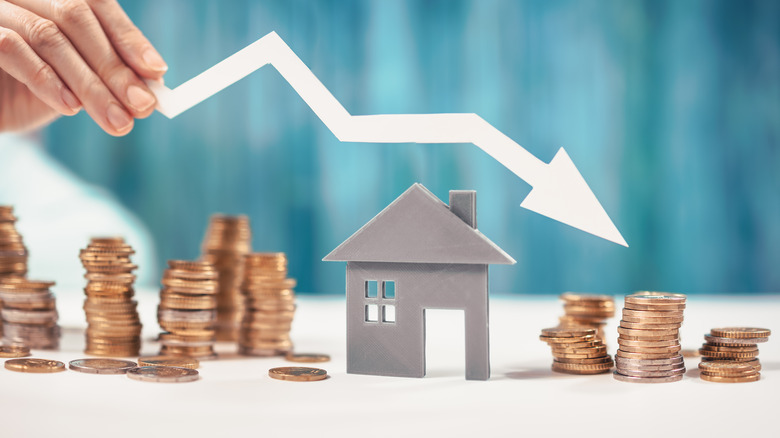 LeManna/Shutterstock
With summer around the corner, many of us are planning vacations, beach trips, and backyard barbecues. However, this year, summer may be the perfect time for homebuyers to purchase a property within their budget. After over a year of ridiculously expensive sale prices, it seems they may drastically cool down in the upcoming months. Realtor noted a slight decrease during the month of March, which saw the national median listing price fall to $424,000 — a $25,000 decline from June of last year. "At this rate of slowing, list prices are likely to decline, relative to the previous year, by summertime," Chief Economist of Realtor.com Danielle Hale said.
One reason for the potential decrease in prices is high mortgage rates, which have increased from 3% to over 6% for a fixed-rate 30-year loan. This means that, on average, monthly mortgage payments have increased by about $611 compared to 2022. As a result, homebuyers can't afford what's currently on the market, so sellers are now having to make a choice.
Adapt to sell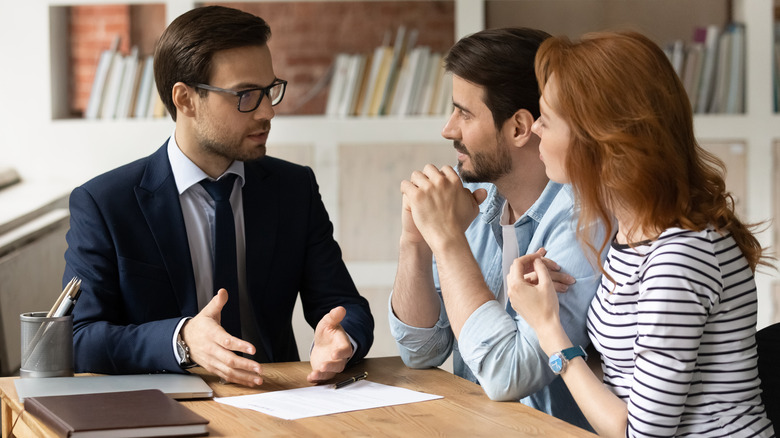 fizkes/Shutterstock
As a result of homebuyers stepping away and waiting for something more affordable, listings have been sitting on the market for about 54 days — an 18-day increase compared to last year. "That stagnation indicates to me that home prices have further to dip, at least in some markets," Brian Davis, a teacher at SparkRental, told Realtor. Now, there's only one choice sellers can make if they want to sell their property quickly; lower their asking price. In fact, 12.6% of sellers have already reduced their prices in order to attract buyers in March, which is over 6% higher compared to March 2022.
As for other sellers who refuse to lower their price, many are likely to remove their residence from the market, with Realtor noting the number of new listings already dropping by 20.1% in March. Another portion of sellers will wait it out until someone decides to make an offer. However, Davis says, "they might end up waiting for a long time."