The Viral Amazon Find That Makes Spackling Nail Holes Easier Than Ever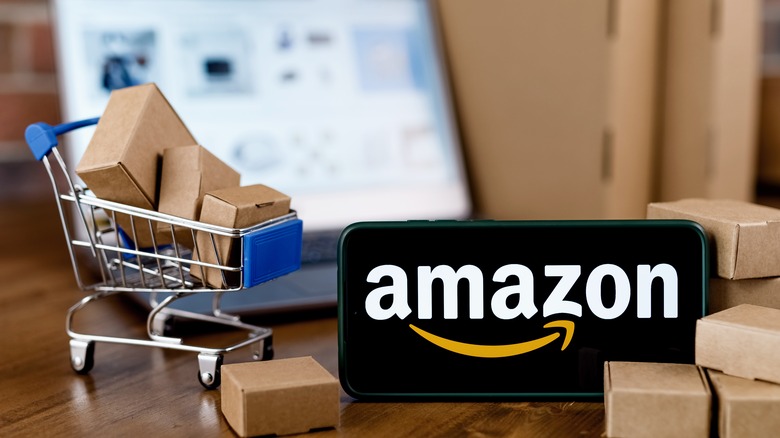 Sergei Elagin/Shutterstock
We may receive a commission on purchases made from links.
Despite the millions of items found on Amazon, there's a new home improvement product that's managing to stand out. While receiving hundreds of comments on TikTok, user @topamazonfinds30 shows viewers how to quickly and easily spackle nail holes with the 3M High Strength Small Hole Repair All-In-One Applicator Tool.
Currently a No. 1 bestseller within Amazon's wall surface repair products, the drywall spackle can patch up old, unnecessary nail holes in a cinch. According to @topamazonfinds30, who frequently focuses on many Amazon finds, the handy putty is a must-have item for fixing small holes and nicks within interior spaces.
What makes this spackle so special? The main attraction may be that the product comes in an easy-to-use bottle with everything you need to accomplish minor spackling jobs swiftly. Many customers seem happy with the finesse of the product as well.
Compared to the dense texture of various spackle products that can be challenging to apply, 3M's handheld version appears to glide on smoothly like toothpaste. From holes to gashes, patching things up with this innovative paste may help homeowners and renters achieve a seamless application while saving time.
The multi-functional applicator is fast and easy to use
While spackling walls and other interior surfaces normally requires the addition of supplies for an ultra-smooth finish, 3M's spackle succeeds with only one. The 3-ounce container is featured as an all-inclusive applicator tool filled with a primer-enhanced paste, a built-in putty knife, and a sanding pad.
In their video, TikToker @topamazonfinds30 shows how the portable tube features a flat edge at the top with a round sander on the bottom tip of the cap for buffing. A top feature may also be that you can purportedly fix nail holes three times faster than applying typical vinyl spackle, per Amazon. With the tool's convenient, multi-function, you can simply squeeze the paste out onto a desired surface, then flip it over and even it out without the need for anything else.
Depending on the size of the opening and how much product is applied, the spackle alone also features a speedy drying time. Whether it's an accidental divot or an unwanted screw hole, the putty is ideal for touch-ups and repairs that reach a maximum of 3 inches in diameter. Based on a cavity about ½ inches wide by ⅛ inches deep, the application may dry within half an hour, which helps simplify your overall project.
3M's spackle tool contains high-strength ingredients
3M's viral spackle applicator may also be popular for its high-quality ingredients. Lightweight in texture, the white paste works on a variety of surfaces, including drywall, plaster, stucco, and wood. Unlike other spackle brands, 3M incorporates primer within its mixture, which may help prep your wall or surface before painting while sustaining a subtle presence.
The spackle is also said to be durable enough to dry without signs of cracking, shrinking, or sagging amidst modest crevices and damaged surfaces. Advertised as a high-strength paste, the crack-resistant spackle is also able to hold nails or drywall screws securely following maintenance.
With a general list price of approximately $8.99, the cost is also likely a pro for consumers. While you might search for the practical spackle tool in a variety of stores, Amazon may offer the lowest price for under $10. Also, if you prefer the original tub sizes over the applicator, there's a variety of other options to purchase, including 8, 16, and 32 ounces.