HGTV's Nate Berkus Offers Simple Tips To Make Your Bed Showroom-Beautiful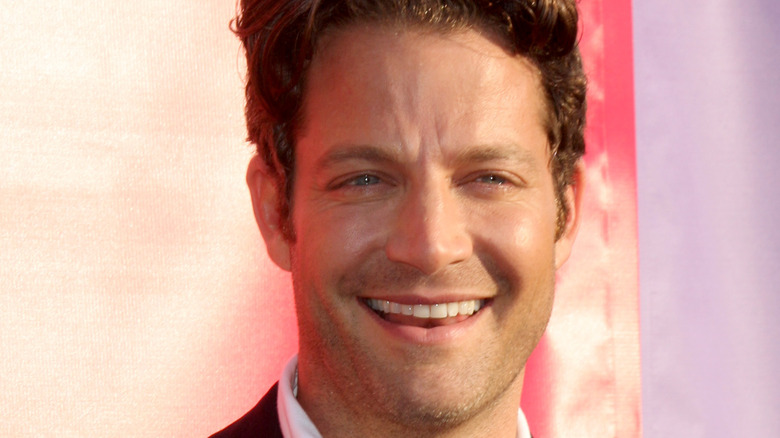 Kathy Hutchins/Shutterstock
We've all flipped through a home magazine and walked through a furniture store wishing our bedrooms looked as beautiful as the designs created by professionals. Many of us have even dropped a huge chunk of our budget on fabulous furniture pieces we hoped would magically transform our space. However, a stunning transformation is not possible without knowing the right interior design techniques. And luckily, co-host of "The Nate and Jeremiah Home Project," Nate Berkus, has posted a tutorial on how to style your bed to get it looking showroom ready.
"Assembling a bed is actually a really fun, kind of artistic endeavor," Berkus said on Instagram. "I always use four pillows with the regular pillowcases, and then I pick two decorative pillows that I really love."
Berkus goes on to further explain his bed-making techniques, from how to fold down your top sheet to whether or not it's necessary to incorporate a throw blanket.
What to do with your sheets and throw blanket
So, what can you do to elevate the appearance of your bed? Nate Berkus showcases a simple yet effective process. "I like a cuff, so I fold this down," he said on Instagram as he demonstrated how his top sheet folds over with the cover to create a tight and clean look. Now, when it comes to throw blankets, they may not be a functional necessity, but Berkus shows the stunning effect they can have when you decide to use them.
"Everyone always wonders, 'What do you do with the throw?'" he said. "Honestly, you don't really need a throw. But if you want your bed to look really beautiful and finished, then putting a throw at the end of the bed, folding it over, having this sort of texture [linen], is really beautiful." Additionally, you may think you need to smooth your throw blanket out, but allowing it to wrinkle and look a bit messy can give it a casual charm.