The Discreet Target Tag Number That Predicts The Final Sale Price On Home Goods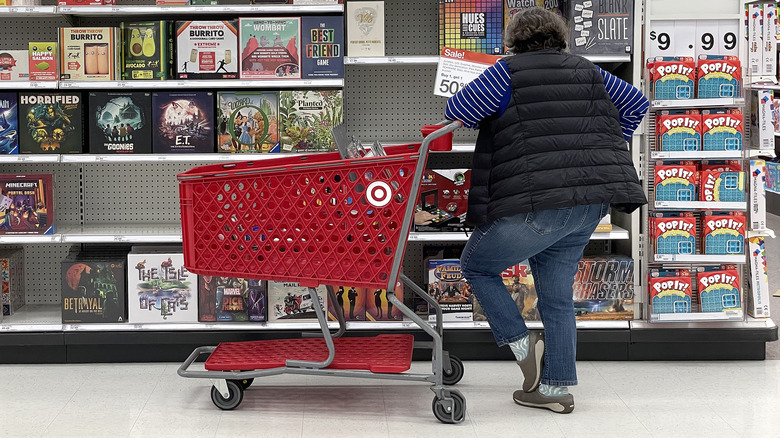 Justin Sullivan/Getty Images
It's always a good day when you're strolling through Target and find the clearance section full of new items. Whether you're there to pick up a few things on your list or simply walk around and see what's new, the clearance rack always has a way of luring people in. Thankfully, if you're all about finding the best deals, Target has a sneaky way of showing you if you're getting the lowest price. 
Clearance items typically range from 30 to 70% off. Once the markdowns start, products will likely be marked down once a week for three weeks. Therefore, you'll want to pay close attention to their clearance stickers. Most clearance tags have different codes, such as the current price, the price before, and a nine-digit number called the DPCI that you can input into the Target app to see inventory in other stores. However, there is one number you'll want to pay special attention to in the top right corner of the clearance sticker. It'll tell you at what stage the product is in the markdown.
Numbers to look out for 30, 50, 70
TikTok user @catfasoldt made a video letting us in on the discreet number to look for on Target's clearance tags. Cat claims, "On the little clearance tags, they say how much is marked down and how much it's about to be marked down." The sticker will show three numbers, 30, 50, and 70, representing the percentage they're marked down at. If you see an item with a 50 in the top corner of the tag, it'll be marked down again to 70 if it doesn't sell. Once the item reaches 70, the price stated will be the final sale, and there won't be any more markdowns. So, if you were thinking about getting any home goods, put them in your cart when you see them at 70.
However, if you notice a 30 in the corner, it'll be marked down a couple more times until it hits 70. Cat also states that markdowns are usually done once a week, so if you see a product marked down by 50%, it could be worth waiting to buy it the following week. You can also take a picture of the clearance tag and input the DPCI number on the Target app to see when it's been marked down before returning to the store.
Use coupons on clearance items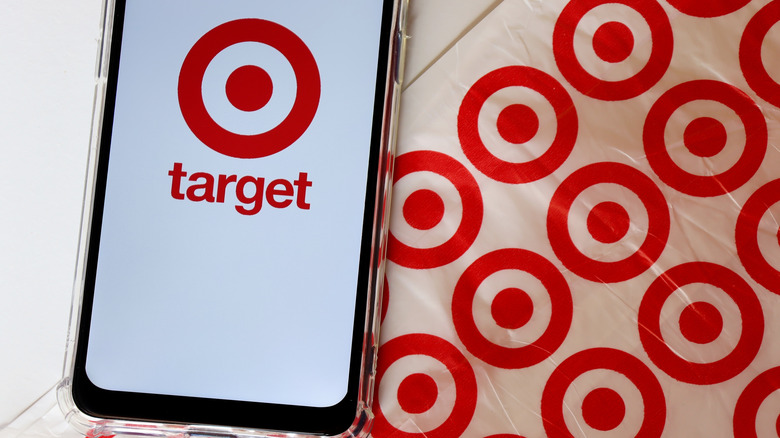 Brenda Rocha - Blossom/Shutterstock
There's nothing better than scoring a product at a low price and being able to stack a couple on top of it. According to Target Coupon Policy, the retailer offers various manufacturer coupons you can use on clearance items along with any Target Circle provides to get the best deal possible on your home goods products.
You can only use one manufacturer coupon per item and one Target coupon per item. The manufacturer coupons are different from Target's coupons, which come from the company themselves, and Target coupons are cobranded, meaning they come from both the brand and Target. In addition, the coupon has to match the exact details of the item, or it won't work. Of course, you'll have to check what offers are available to stack your coupons, but if there aren't any, you always get 5% off when you use your Target RedCard. Finally, you should always check the fine print on Target Circle to ensure you can stack coupons because some will exclude clearance items. You don't want to make any mistakes when shopping at Target, so use the tag and coupon hack to save you money on all your visits.