Decorated Vs. Curated Homes: The Actual Difference, According To A Design Expert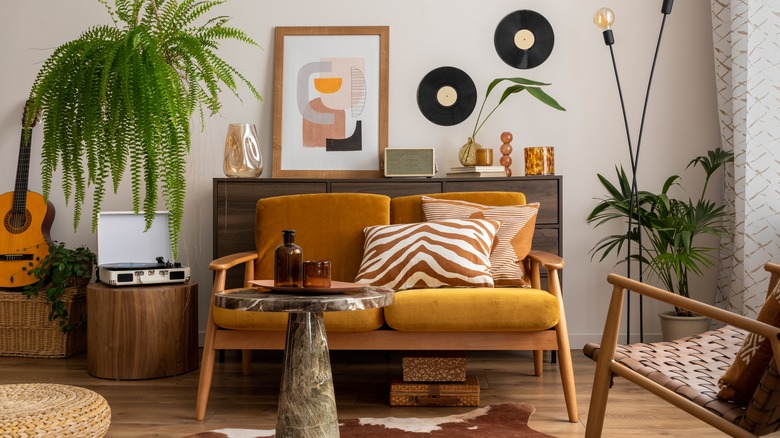 Followtheflow/Shutterstock
Have you ever set out to decorate a room and ended up with less than magazine-worthy results? Maybe it's because you're simply decorating rather than curating. What's the difference? Anyone can buy some throw pillows and discount store wall art and call it decorating. Curating goes a step further by actually combining a diverse range of furnishings and objects for an eclectic look that's all you.
Amy Lau, the co-founder of Design Miami, is an expert on creating awe-inspiring rooms. In an interview with Elle Decor, Lau explains the curating concept: "I've always said that you need to 'curate' a space rather than just decorate it. That means using collections that complement the characteristics of each object. During the design phase, it's important to outline unique and personal environments that can filter diverse styles, objects, and preferences with an avant-garde look. This process gives life to spaces that are both sophisticated and delicate extensions of the client's interests."
More on curating your home's décor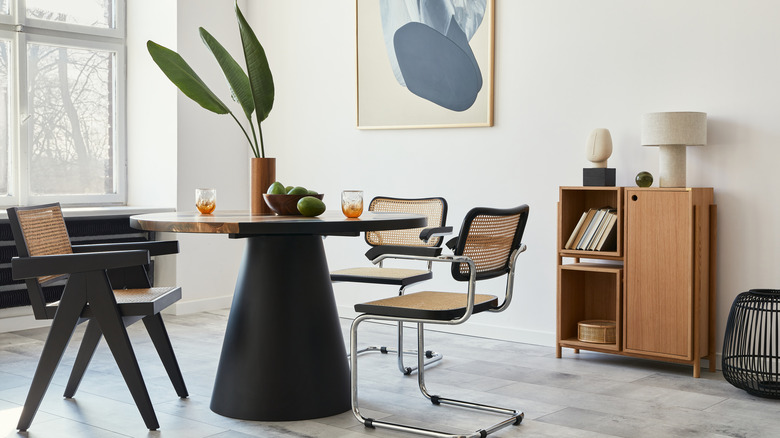 Followtheflow/Shutterstock
Curate is a term often reserved for museums, but there's no good reason not to apply the concept to decorating as well. It might sound complicated, but at its core, curating simply means selecting and organizing home furnishings so they meld together with personality. How can you pull that off?
Keep a few key ingredients for curating in mind as you select items that give your room a balanced look. That can mean adding to what you already have or getting rid of things that don't fit in with your curated vision. Amy Lau elaborates in her Elle Decor interview, "Mixing the type of furniture, textiles, illumination, and art with different textures and complementary tones is essential to creating a unique space that is both transcendent and elegant. Everything should give the impression that it was positioned with precise reason, and that its scope is to transform the home into a magical refuge."
Curating a room on a budget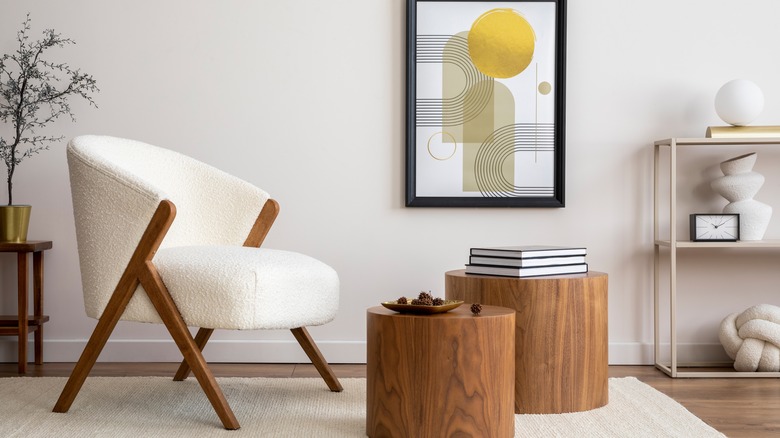 Followtheflow/Shutterstock
If you're now dwelling on the fact that curating sounds expensive and there's no way you can hire an interior designer to assist you, don't fret. You can actually pull this off on your own and within your budget. The first hurdle, however, is finding some patience because ferreting out the right bargain décor to curate a room can take some time.
Where should you begin? Think about your favorite places to shop for bargains and start scouring them for unique finds. This can include home décor resale stores, upscale department store outlets, estate sales, and nicer thrift shops. Look for a couple of statement pieces you love, whether it's a unique coffee table, an out-of-the-ordinary side chair, or an amazing light fixture, and work from there. They don't have to be expensive, but don't be afraid to combine splurge items with bargain finds you love regardless of the cost.
As you continue to pick up elements for your newly curated room, keep textures, patterns, and colors in mind since you want things that meld together. It's also okay to look for inspiration in a magazine spread or Instagram decorating posts you admire while shopping to get the look for less.