Here's What The Property Brothers Home Warranty Really Covers For Homeowners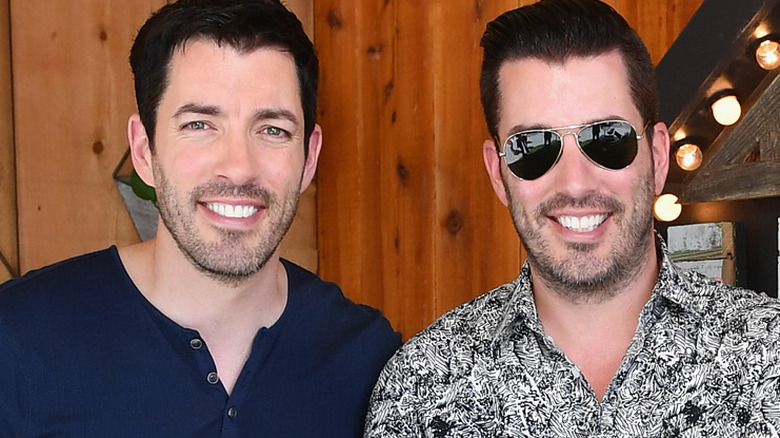 Jason Davis/Getty Images
On home remodeling TV shows, it's often extraordinary to watch a team of professionals completely update and transform homes in what seems like a matter of weeks. It may feel like even a small remodel takes far longer than that in your own home. That may have you wondering if the work is done well. Could they really be doing such beautiful work so fast? Quality matters to many professional interior designers since their reputation is on the line. The key here is that the designers on shows like "Property Brothers" don't provide their own home warranty.
Confused? Jonathan Scott of Property Brothers shares (via Pop Sugar), "When I leave town, there's a warranty on the work from the local general contractors who worked on the project." Though he may be seen demoing, painting, or otherwise completing work on the project, it's the general contractors the show hires that provide the homeowner with the confidence that the job will be done well. That likely means the warranties, if provided, vary based on the contractor. Though there's no information about what type of vetting the show does to bring in the actual contractors to do that work, it's likely they're well-qualified to take on the project. That likely means they have a valid, locally issued license, proper insurance, and necessary bonding along with a proven level of experience.
Hiring a local contractor makes the difference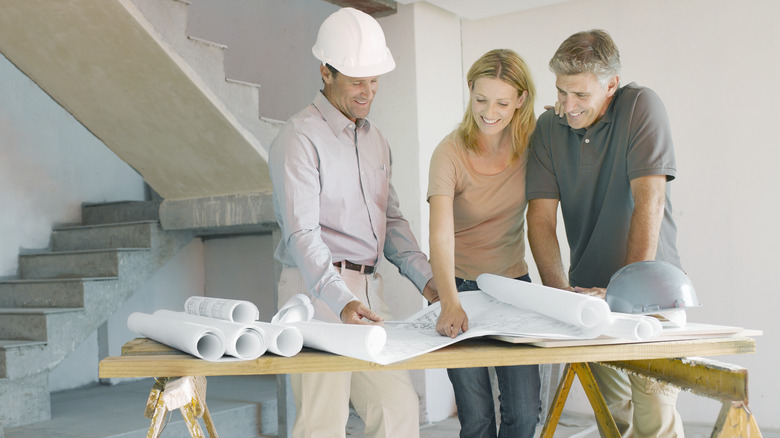 Robert Daly/Getty Images
When it comes down to who is doing the work, there's no doubt the in-house contractors with the show couldn't manage all the work themselves. The team could be working on many projects at one time, requiring them to have trusted, hands-on pros to help. "Every city we go to, I hire local general contractors, and I assign a local construction and design lead as well to every project so that nothing gets missed," states Scott (via Pop Sugar). He also shares, "I work with amazing trades. We create about 150 jobs in every city that we go to, and that's the only reason why we get it done so fast, keep the quality high, and keep the costs down is because all of these professionals that are local that work on it with me are willing to help get it together fast."
Always seeming to provide helpful and homeowner-centric advice, the Scott Brothers (via Insider Business) share numerous tips on hiring a contractor, including ensuring you don't let them dictate what's going to happen. They also share the importance of working with an established company that local organizations, including the Better Business Bureau, recognize. Put trust in your contractor and skip the bad advice dished out on various TV programs, including "Property Brothers."