Turn Your House Around Is The Latest Home Improvement Series Coming To HGTV
HGTV never leaves us hanging when it comes to captivating home improvement series that inspire us to transform our own spaces. They are continuing to offer their viewers fresh and expert content with their announcement of the new television series "Turn Your Home Around," featuring Carmeon Hamilton. Designer and social media influencer Hamilton has a Bachelor of Science in Interior Design and created the brand Nubi Interiors based in Memphis, TN. She has participated in HGTV broadcasts before, starring in "Design Star: Next Gen" and "Reno My Rental."
"As a self-proclaimed modern bohemian, I believe in elevating the everyday and finding beauty in the now," Hamilton wrote on her website. "I always seek to not only discover the beauty in all things, but to also help others find that beauty in the things that surround them every day." Sticking close to her roots, the new show will take place in the Memphis area, focusing on families whose homes don't meet their needs.
What to expect from Hamilton's new series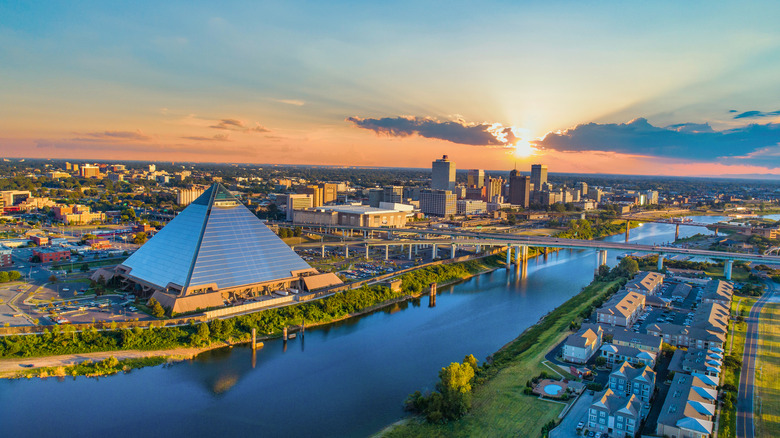 Kevin Ruck/Shutterstock
Slated to hit the network in 2024, Hamilton will work with different families in Memphis and a team of skilled artisans to tailor each family's home to fit their lifestyle and particular needs better. She will work with their individual design preferences and stay within each family's affordable budget. "Fans of Carmeon's HGTV series and her popular social media platforms love to watch her step into any space and immediately come up with a myriad of easy and inexpensive ways to max out its style and function," Loren Ruch, Head of Content at HGTV, said in the press release (via Warner Bros. Discovery). "She will do even more for her clients in Turn Your House Around, bringing her creative ingenuity and clever solutions to families' homes in every episode."
Since we have a while to wait before we can watch Hamilton change lives, you can visit HGTV's website for further updates on the development of the show and follow Hamilton on Instagram @carmeonhamilton.