Why Potential Sellers Are Hesitant To List Their Homes In 2023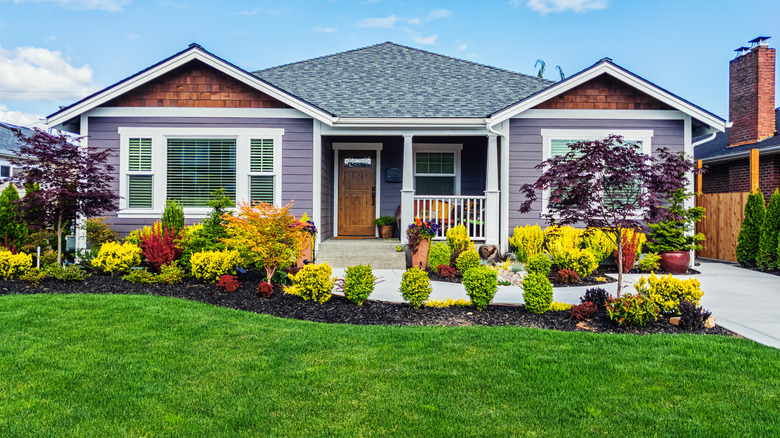 Jhorrocks/Getty Images
It's spring, and that often means the real estate market gets into full swing, with people listing their homes for sale as they start hunting to buy another one. The problem is the spring market continues to be relatively quiet, at least from the standpoint of having enough inventory. The reason isn't hard to understand. A Realtor.com survey found that people aren't deciding to sell because they're leery about finding a home to buy that fits their budget and needs.
The survey took an in-depth look at what's happening with real estate market conditions to try to find out what's going on behind the scenes. Specifically, there's been an ongoing concern in many markets that home prices are very high, and the inventory of available homes to buy is very low. The shortage of homes for sale in various areas has created limitations for many buyers. How can you sell a home you own now if you're unsure if you can find one to buy that's within your budget?
People are waiting to buy before selling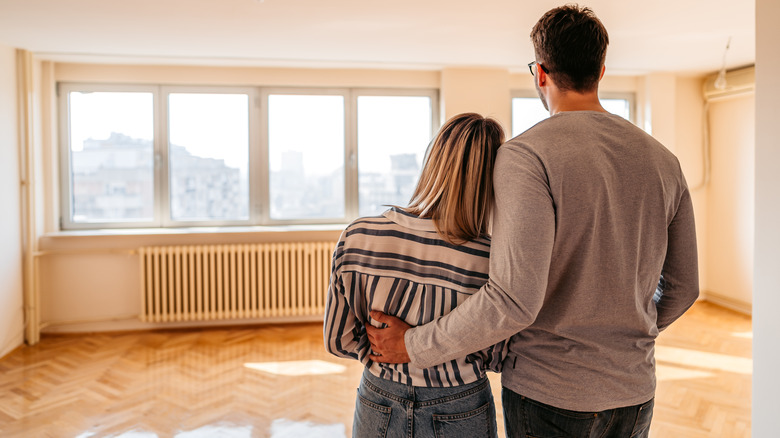 Urbazon/Getty Images
The Realtor.com survey found 32.4% of sellers in the market in February said they were focused on buying a home before they sold their existing property. The percentage of people who reported needing to buy first was up about 4.4% over pre-pandemic market conditions. Buying a home first isn't easy to do, especially when interest rates continue to be very high and home prices haven't weakened much in many areas. This, coupled with the higher cost of most everyday expenses, has minimized the amount of cash flow many people have to put towards a more expensive monthly payment. The survey shares that for some in this market, it would mean accessing a larger portion of savings than they are comfortable with to facilitate getting a more affordable monthly payment.
Working alongside this concern is their current loan. Many consumers have a much lower interest rate on their existing home loan than they would have if they bought a home now. According to Freddie Mac, mortgage rates for the week ending May 4 on a 30-year fixed-rate mortgage stood at 6.39%. By comparison, the same loan had a mortgage rate of around 3.26% in May 2020 and 5.27% in May 2022. Refinancing at today's rates is much more expensive.
Other concerns with the real estate market exist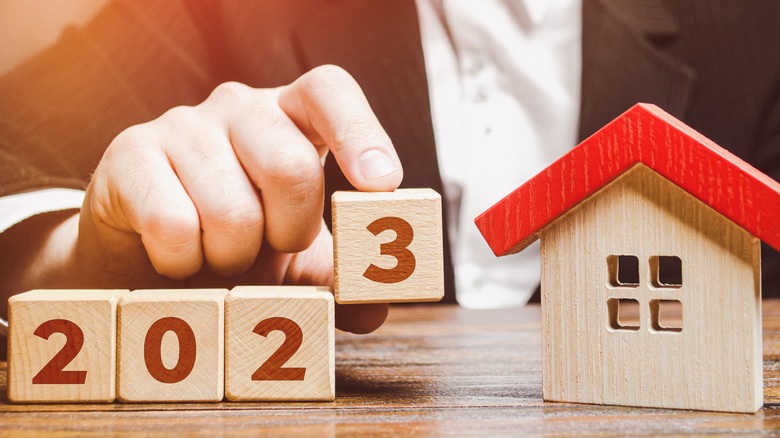 Andrii Yalanskyi/Shutterstock
While the high costs of homes listed for sale top the list of worries, there are other factors impacting potential sellers as well. The survey found that about 19% of sellers are concerned about the market as a whole. Some worried there just was not enough interest in their community to list now, while others were worried that they wouldn't receive any offers if they listed now. Yet another factor was the cost of modernizing and upgrading their existing property to meet buyer expectations. About 15% of surveyed potential sellers said it would be too expensive to renovate now because of inflation. The cost of readying a home for sale may be prohibitive unless inflationary pressures come down and budgets loosen up a bit.
These factors may make it seem beneficial for home sellers to wait it out and hope real estate market conditions and home affordability improve before they consider selling. As a result, home prices may remain high with too few homes available to meet buyer demand.