The One Decor Element You Won't See On An Episode Of 'Love It Or List It'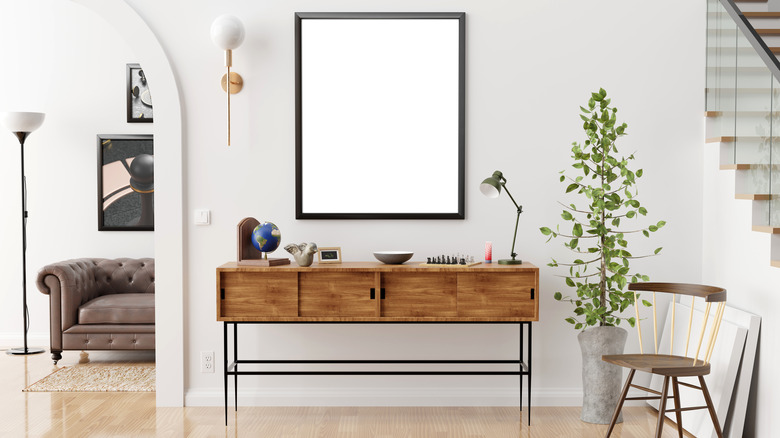 ezps/Shutterstock
There are plenty of design quirks that come from HGTV shows, like a tray with a glass vase full of flowers on the edge of a perfectly-made bed, or the ubiquitous bowl of fake green apples on a dining room table. But have you ever noticed the absence of recognizable paintings or prints on the walls of homes featured on "Love It or List It"? There's a good reason for that. 
Because of copyright laws, HGTV and its many shows can't feature much artwork. One show participant revealed they had to remove all the paintings in their home except for the originals they painted before filming (via Hooked on Homes). To feature other artwork, the network would require explicit permission from an artist (not to mention financial compensation), and, well, the hosts and production crew of "Love It or List It" don't have time for that. So instead, the hosts need to get creative to craft a beautiful space without featuring blank walls that stick out like a sore thumb. 
How it impacts the show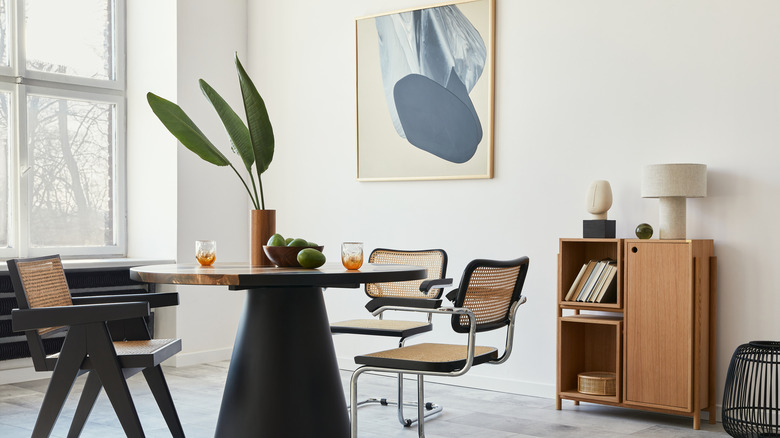 Followtheflow/Shutterstock
Because of these copyright issues, you'll basically never see a Banksy print or other recognizable artwork from living artists on an episode of "Love It or List It." In fact, avoiding these legal matters is one of the primary reasons there's always an abundance of mirrors and non-descript wall art and why some renovation show hosts will work to create DIY original pieces of artwork and focus on displaying family photographs. 
So if you ever anticipate welcoming David and Hilary into your home, you'll probably need to take down the paintings and prints you have on your walls. And according to Jasmine Roth, this rule will also apply to your bookshelves, thanks again to copyright laws. That's why you'll often see backward-facing books or more intricate displays on shelves featured on HGTV programs. To avoid having blank walls when the camera crews arrive, consider creating your own abstract art or getting a stretched canvas print of your favorite family photos.