HGTV's Emily Henderson Explains Why Understated May Be Best When It Comes To Wallpaper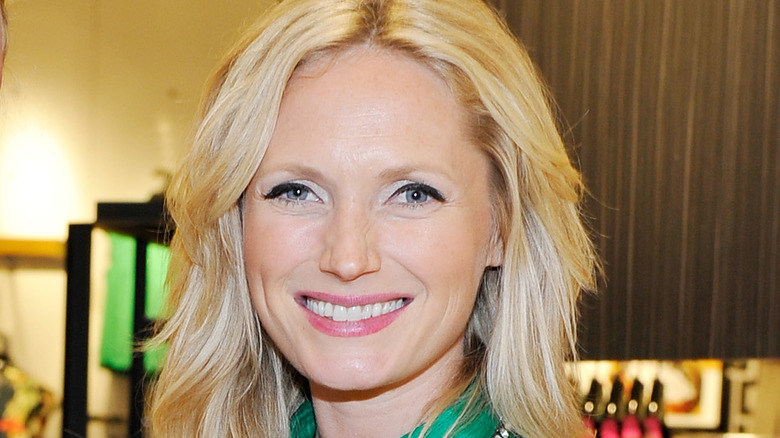 Donato Sardella/Getty Images
Once seen as old and antiquated, wallpaper has made a resurgence in interior design. Many interior designers and decorators have raved about how wallpaper is one of their new favorite ways to add a statement to a room. Think tiny powder rooms with moody botanical scenes or classic floral motifs in dining rooms, which have ruled interior design blogs and websites over the last few seasons. The trend of bold wallpaper isn't going anywhere any time soon, but interior designer Emily Henderson has made an argument for more understated designs.
Henderson acknowledges how underwhelming seeing a sample of neutral colors and simple designs can be, whether she's designing for a client or showing people her own home. And with how much she loves color, pattern, and texture, her wallpaper choices might seem like a strange mismatch. But Henderson's ultimate goal is a home that feels calm, which is why hers is filled with subtle wallpaper in soft and neutral tones. Though it may seem like a simple option, a lot of thought went into all the wallpapers she chose for her home.
Sometimes neutrals are best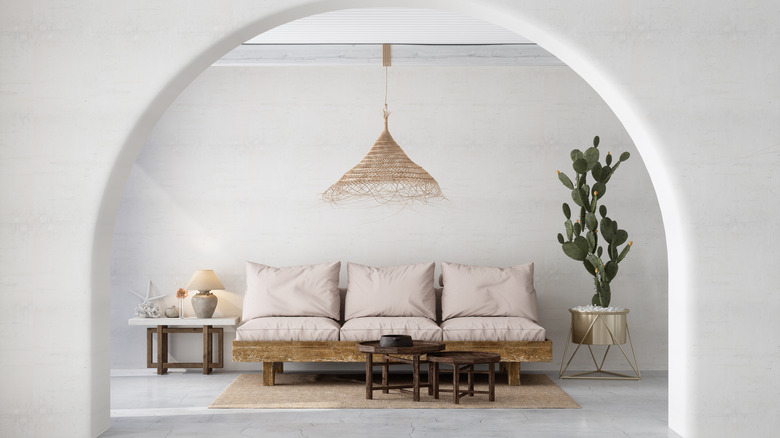 Onurdongel/Getty Images
While wallpaper is a great way to show off your personality, for Emily Henderson, sometimes neutrals make the most sense. On her website, Henderson writes that she "want[s] a calm, quiet, warm home," and bold wallpapers would clash with that goal. She says that having a lot of pattern, texture, and color creates visual contrast in a room, which can be great if that's your style, but overwhelming and overstimulating if you prefer a home that feels relaxing. That doesn't mean her home is all neutrals — she does have a few bolder choices — but her general rule is to keep any design choices that fall at eye level more on the subtle side.
This is the case with the wallpaper in her entryway. "It's the literal first impression of the house so I wanted it to set a happy, calm tone," Henderson says. The wallpaper has a leafy design in shades of white and gray, which adds a subtle texture and a little dimension to the room. Henderson also likes this wallpaper because the entryway is seen by other rooms in the house, including the living and dining rooms, so the subtle, neutral print pairs well with the designs of other rooms. The neutral wallpaper also allows other features of the room to shine, including the large window to the left and the modern pendant light. In some cases, subtle can be a statement on its own.