Unexpected Drawbacks Of Living In A Loft-Style Home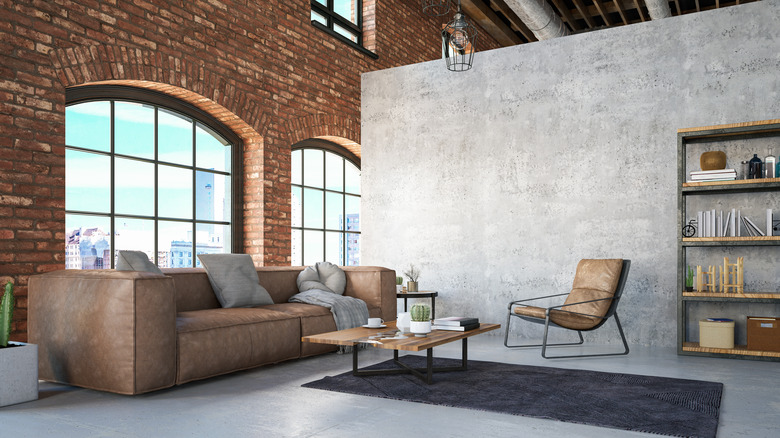 Asbe/Getty Images
Some folks dream of living in a loft-style home with floor-to-ceiling windows, exposed brick walls, and vast, open space. The airy interior is a blank canvas, allowing you the creative freedom to design it however you want. But while the perks are plentiful, there are unexpected drawbacks to living in a loft-style home that you should consider.
Loft homes are often found in former industrial buildings turned into expansive apartments. They're similar to studios, penthouses, and condos but frequently have an industrial interior style, while those other types of homes often have a modern interior. But since lofts are usually found in industrial areas in a city as opposed to outer residential areas, you won't have to worry about driving far if you're planning on working in the city.
However, there are other issues to consider. For example, loft interiors have limited storage. Where a three-bedroom house, for example, has closet space, extra storage closets, and cabinets, loft-style homes lack those necessities. So you have to get creative with storing your items and making the most of your space.
Utilities can be more costly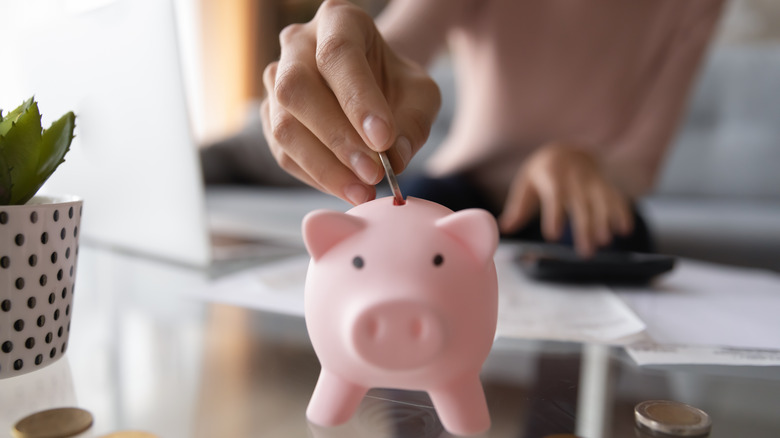 fizkes/Shutterstock
Loft-style homes can be charming, with rustic features and abundant natural light streaming through their towering windows. But huge windows and brick walls also bring cold nights and hot days. To keep an open loft comfortable, you have to use heating and cooling systems, which can be expensive. Since there's more space in a loft, it also takes longer to raise or lower the temperature. Your utility bills may be higher because a loft often doesn't have proper insulation, the vents may not in the best shape, or the pipes are outdated. Plus they aren't energy-efficient, also increasing the cost.
Even though you can make your loft more energy-efficient, it can still be expensive. For example, updating the windows can cost between $1,000 to $11,000, depending on which windows you're installing. Upgrading the HVAC system could cost $500 to $2,000. An overall loft conversion can cost between $9,000 to $34,500. Of course, the price will change when you decide exactly what you want to add or replace in your loft, but you probably won't want to drastically alter the place if you don't plan to live there forever.
Lack of privacy and loud acoustics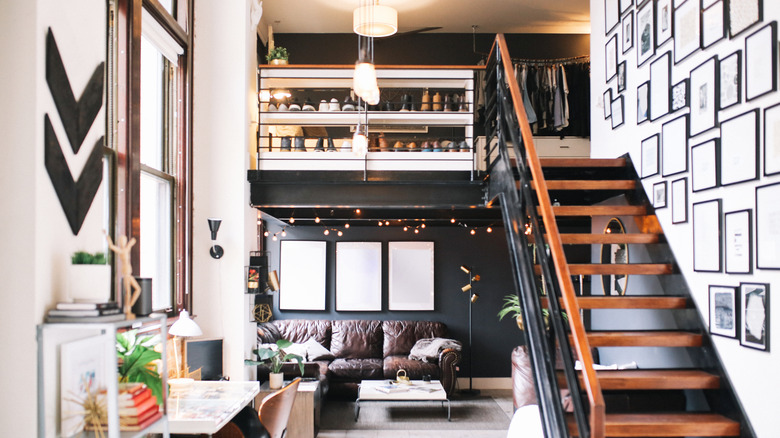 Lechatnoir/Getty Images
It's no secret that loft homes lack privacy, but it can be something to consider when living with roommates. The ample open space doesn't have any walls to break it up and make into a couple of rooms, but you won't have an issue if you're comfortable with the people you're living with. If the loft has a staircase that leads to another area, that can offer some separation for you and a roommate. Otherwise, you'll have to get creative and use partitions or wooden screens to give each other some privacy.
In addition, living in a loft space doesn't always lend itself to peace and quiet. Because the room has vaulted ceilings and lacks internal walls, any sound made will be heard from any area inside. You'll hear loud echoes of yourself when you're talking on the phone. If you have a couple of friends over, it might sound as though there are 20 other people inside. You'll want to ensure that neither your significant other nor any of your roommates snores, or you'll be awake all night. However, you can reduce the noise levels by the way you decorate your loft. Large furniture, like rugs, blankets, and wood furniture, can minimize the echoes, while hanging art on the wall can prevent sound from bouncing off the walls.