The Valuable Appliance Every Kitchen Needs, According To Tarek El Moussa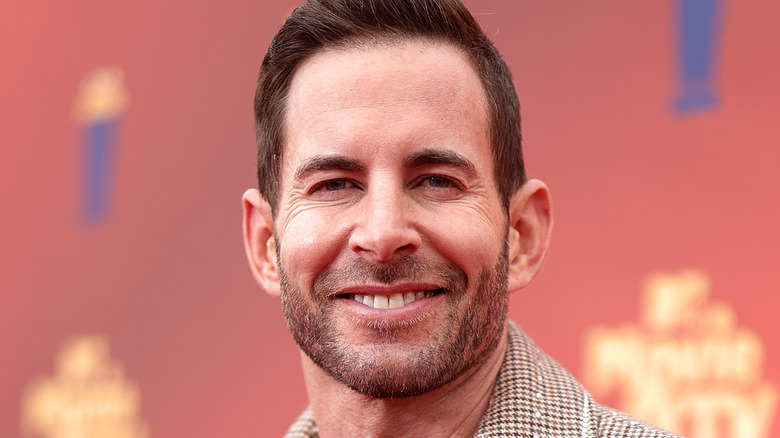 Emma Mcintyre/Getty Images
We may receive a commission on purchases made from links.
Every kitchen needs some essential appliances, such as a refrigerator and stove. However, when designing, updating, and flipping properties, Tarek El Moussa of "Flipping 101 with Tarek El Moussa" says you shouldn't design a kitchen without a dishwasher, either. For those who are used to scrubbing dishes by hand at their sink, this appliance may not seem necessary, especially considering the cost of purchasing one for the space could be quite a bit when factoring in paying for a plumber's expert assistance.
In "Up Against a Brick Wall," an episode from Season 2, El Moussa provides guidance to a married couple trying to flip a home. They initially spent $510,000 on the property, which El Moussa shares is likely to mean they have very little margin for error to profit from the process — and there's a lot of work to be done throughout the property. Yet, even when costs are tight, he clarifies that spending money on key features is necessary. "You can't sell a house without a dishwasher," El Moussa says (via Realtor.com).
Why having a dishwasher matters to buyers
Chuckcollier/Getty Images
Selling a home without a dishwasher may be possible, but getting the house off the market will likely take longer. However, the property's location is also a key consideration. For instance, in some urban hotspots, compact kitchens rarely feature dishwashers. (Imagine trying to squeeze one into a renovated New York City apartment, for example, where running plumbing lines would be astronomically expensive). In a suburban neighborhood, however, a kitchen that lacks a dishwasher is likely to scare away many potential buyers. Simply put, the function of the space is more important than the way it looks, so modern finishes and a gorgeous design won't be enough for homebuyers to overlook functional omissions. 
When selling a home with a small kitchen, a solution could be choosing a dishwasher with a smaller footprint. This may be a model that's 18 inches wide, for example, instead of the standard 24 inches. Though more expensive, an in-sink dishwasher – which sits next to the sink on the countertop — could be an option. A third solution is to use a drawer-style dishwasher that requires less space. Choosing the right dishwasher for your home's kitchen is a must, especially when you're attempting to sell the property quickly and for an attractive price.