HGTV's Tarek El Moussa Is Ready For His Biggest 'Flip' Ever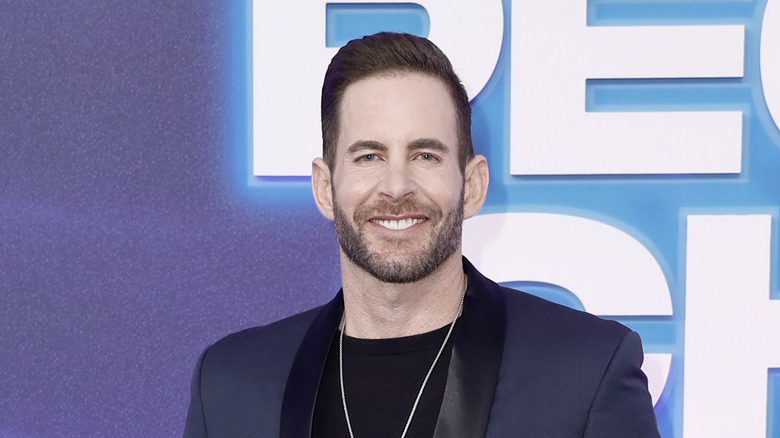 Frazer Harrison/Getty Images
In an Instagram video posted to @temcapital's account on Wednesday, Tarek El Moussa, host of HGTV's "Flipping 101 with Tarek El Moussa," shows his enthusiasm for his upcoming project, which he says will be " ... the biggest flip I've ever done." El Moussa has a long history in house flipping and real estate, acquiring his license at the age of 21. Last year, he started TEM Capital, a company that aspires to help a wider range of investors join opportunities in real estate.
In the video, El Moussa explains that this development project will take place in North Hollywood and that he plans to have 138 units constructed with a rooftop pool and cabana. The caption of the post claims that the building will be within walking distance of the North Hollywood Arts District. "And this is Hollywood, man. This is where everybody wants to live, so we got so lucky to find this land because finding land like this in North Hollywood, it's literally impossible," El Moussa exclaims.
How to partner with TEM Capital
The project's construction is set to begin within the next few months, and El Moussa calls out to investors in his post. "So if you guys want to partner with me and build some North Hollywood real estate, you [have] got to check out this project. Guys, I'm telling you it's going to be a great one." The caption asks that anyone who wishes to partner with El Moussa follow this link, which can also be found in TEM Capital's Instagram bio. 
TEM Capital's website boasts that investors who partner with them will reap the rewards like equity, tax benefits, cash flow, and appreciation, without having the responsibility of managing the properties themselves. They also assert that El Moussa's connections bring in "top-tier opportunities" for their investors. If you're an accredited investor looking to break into the world of real estate, this may be a good opportunity for you.