HGTV's Page Turner Calls Out The Biggest Mistakes House Flippers Make
With almost 20 years of experience in real estate, HGTV's Page Turner has quite a lot of advice to give on how to flip houses. She also knows that sometimes, the best way to learn is to know the common mistakes so that you can avoid them. Over everything else, the two largest problems she sees among flippers are having the wrong mindset and not preparing enough.
"The worst I've seen is that flippers come into this business thinking that it's a hustle, thinking that it's quick, easy money," Turner says in an interview with WJTV. She continues, "So they don't have a plan, they're running it as a hustle instead of as a business, and they don't know the neighborhood, they don't know the criteria for flipping a house in the neighborhood, [and] they don't pad their budgets." She says that flipping houses is not a game — it's a serious business venture, and you need to have a strong plan in place before you begin. She also recommends padding your budget, as this will give you peace of mind. Speaking to Realtor.com, she said, "I pad all of my budgets at least 10%, because there will always be an unknown in every flip."
Finding a mentor is also imperative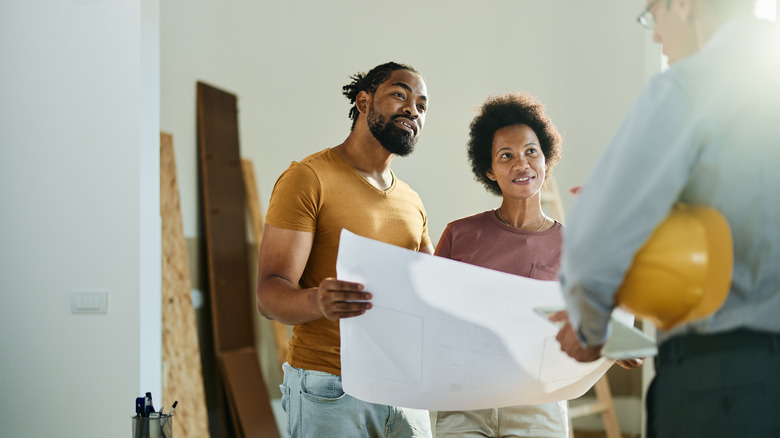 Skynesher/Getty Images
If you're new to flipping houses, you may not know how to avoid these mistakes or where to even begin. Luckily, Page Turner also has some advice on this. She says that it's imperative to get your information from the right sources, and while social media may give you a snapshot, it's not telling you the whole story. When talking about common mistakes flippers make, Turner says (per WJTV), "But most of it is that they don't have a mentor. I mean, they just jump in thinking, 'Oh it's quick, easy money, let's do it because I watched a TikToker who's an influencer and they showed me how to flip a house.'"
Turner is so adamant about finding a trusted mentor and researching properly because she made these mistakes when she was first starting. "I didn't get a mentor, somebody to just help me with what I was doing," she told Realtor.com. She added: "I ran out of money, and this was way before I really understood what hard money lending was." To avoid this, she says to "find a mentor. You might have to pay, but just partner them in with the profit that you make from the flip, so you have somebody that can help you along the way."