What Is A Granny Flat And Should You Add One To Your Property?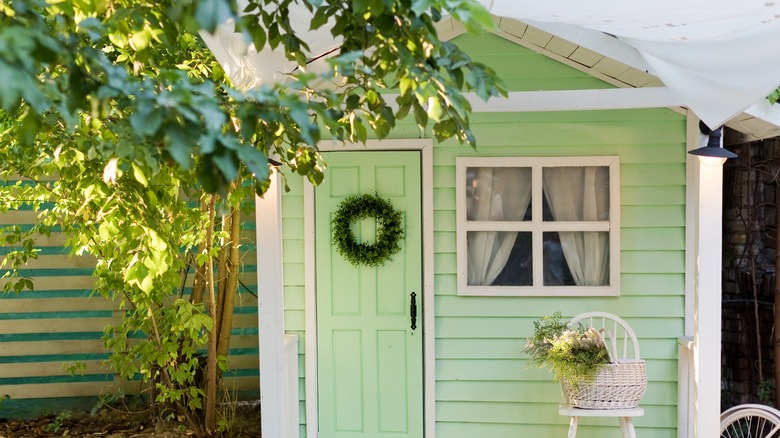 aprilante/Shutterstock
While walking around a charming neighborhood, you might stumble upon a little house, often in the rear of a primary home or off to the side. These petite abodes are known as granny flats or in-law suites. These can be attached to or detached from another home on the property, but they are always independent housing units with separate entrances. Common locations for granny flats are in the backyard, attic, or basement of a home. 
These homes have earned their name because many are built to accommodate aging family members. In fact, this living arrangement can even be an affordable and humane alternative to an assisted living facility. However, they're also used to expand single-family houses to allow homeowners to host visitors and short-term renters. Unlike a standard guest room, granny flats must have a sleeping and living area, a bathroom, and a kitchen. This gives the occupants plenty of independence, whether they're there for a long weekend or the long term. 
Family members will be grateful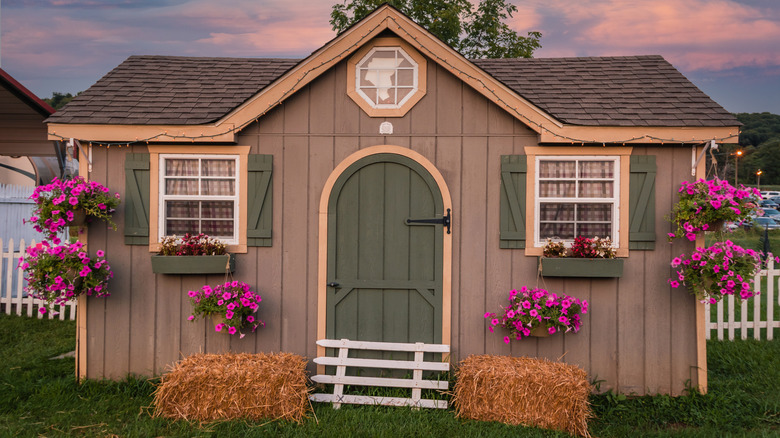 Rabbitti/Shutterstock
With rising housing costs and inflation affecting the housing market, buying a new home is an obstacle for many. But when you want or need more space to accommodate loved ones, you don't need to buy the house next door. Granny flats are a great way to add valuable space to your property. Because they are small units only meant for one or two people, they're relatively affordable compared to buying or building another house. 
If you're building a granny flat for an aging or disabled family member, there are numerous benefits. For instance, they give the relative you're caring for true independence but easy access so you can assist them with daily needs or emergencies. Plus, these units can cut back on elder care costs and ensure aging loved ones are nearby for holidays and family gatherings. However, keep in mind that if your family member has mobility issues and requires a wheelchair, the unit will need to have plenty of space. 
Even if you don't need a granny flat right now, trust us when we say traveling family members will be elated with their accommodations when traveling to visit you. This is because these units help to give everyone some extra space and prevent bathroom backups first thing in the morning. 
Can I rent out a granny flat?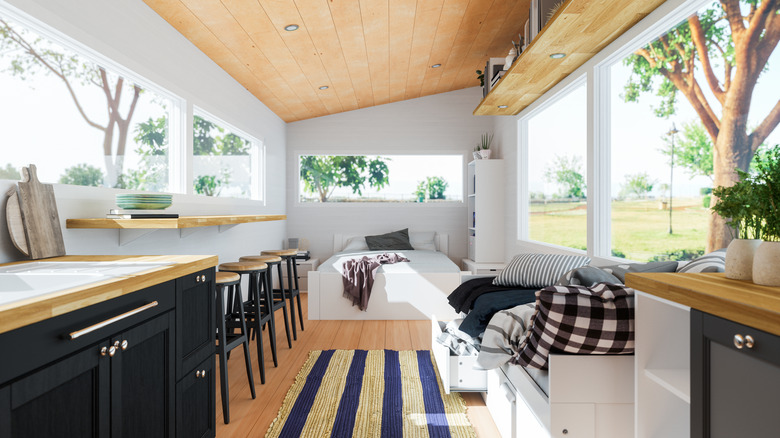 Imaginima/Getty Images
Zoning and tenant regulations vary significantly from state to state and even city to city. However, renting out a granny flat is often possible, even though some states restrict tenants to short-term, 30-day occupation limits. But there are a few broad-stroke requirements to use your granny flat as a rental property. 
To be considered fit for renters, these units must be safe and livable, meaning that appliances, plumbing, and heating must be in good shape. Beyond that, if you are advertising the space as a single-family unit, you need to provide enough features that the tenant wouldn't have to enter the main house to meet basic needs. For instance, they would require plumbing and hygiene fixtures, such as a working sink, shower, and toilet, and a kitchen area capable of safe food storage, prep, and cooking. Though compact kitchens are typically acceptable, a fridge of some size is required.