The One Tile Color HGTV's Page Turner Can't Stand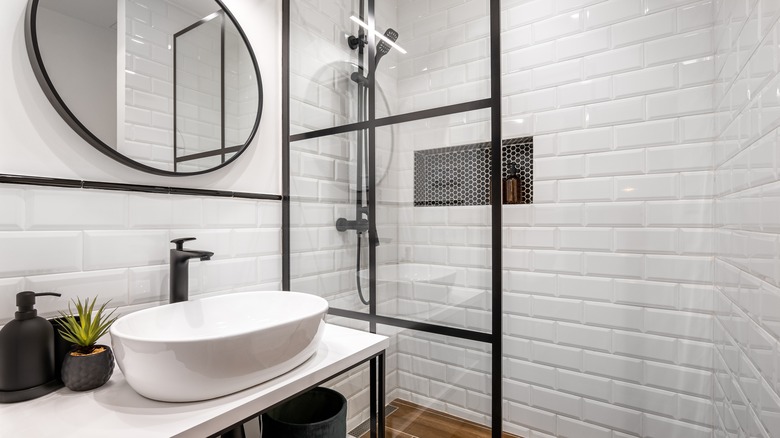 Pavel Adashkevich/Shutterstock
When flipping a home, it's common for the owners to choose the most simple colors and designs. Oftentimes, people stick with whites, grays, and beiges because they think this will appeal to the largest number of homebuyers. However, according to Page Turner of HGTV's "Fix My Flip," these neutral shades aren't always the best choice. When picking the right color for tile, Turner almost always steers clear of plain white. "I'm so sick of white for the tiles," Turner tells Realtor.com.
If she does use white tiles, it's for a specific reason. "I use [white tiles] to complement something else, and a lot of times I have to use it because these aren't my homes. It's not a Page Turner takeover. I have to sometimes yield to what the flipper wants, too." However, if Turner were flipping the home by herself, she'd choose any other color. This is because, while white can provide an airy feel, it's also boring and predictable. Instead, she prefers a color that brings in personality and makes the space feel custom.
The tile colors Turner prefers instead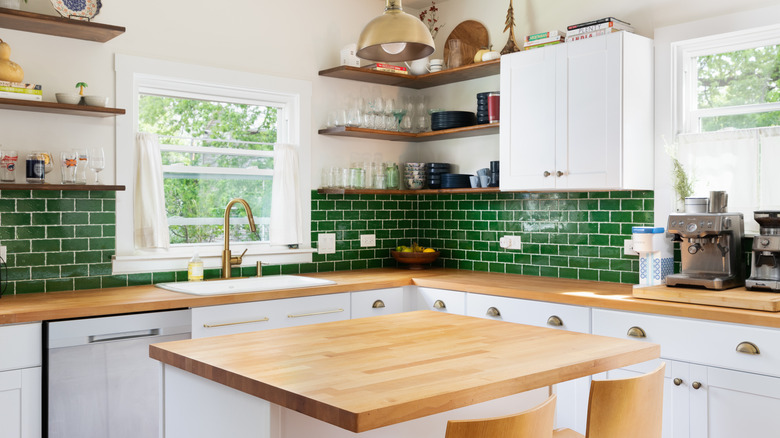 Hendrickson Photography/Shutterstock
Instead of all white, Page Turner prefers using bolder tiles that give the home a personalized look. "We've got to start living a little bit in these flips," Turner says, per Realtor.com. "And so you will see me design with pink, or even green and purple, glass tile." While some may think that these tile colors are trendy, Turner has a different perspective. She says, "My thought process behind that is that I grew up in a generation where tiles lasted for 30, 40, 50 years and the tiles were pink and blue and yellow and black and they were gorgeous — and those are classic colors!" However, she also gives them a new, fresh appearance. "Let's re-create what a lot of generations think classic is," she explains.
For example, in Season 1, Episode 6 of "Fix My Flip," which is called "Two Bros with Tujunga Woes," Turner talks the homeowners out of using all white elements. She says, "If we can add a little bit of spice, it might just make it a little more appealing. We're not going to create a basic flip. Buyers want to see that you have really put some thought into this house," per Massachusetts Association of Buyer Agents. Because of this, the flippers end up choosing blue cabinets and a patterned floor tile, two elements that give the space a unique look.