Purchasing A Property With Red Flags? Alison Victoria Weighs In With Her Expert Advice - Exclusive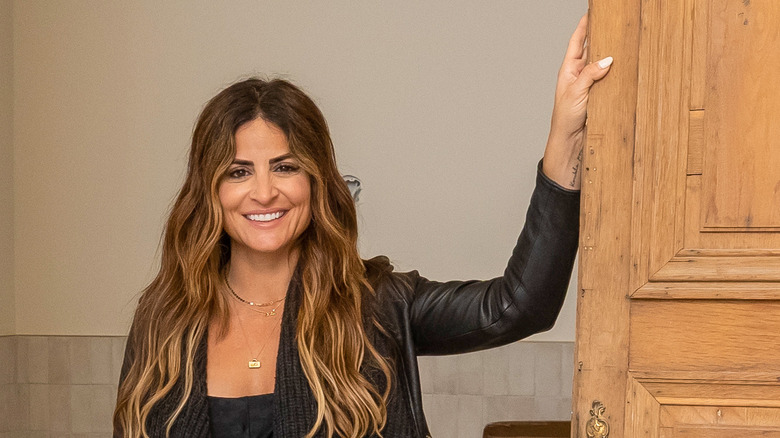 HGTV
If there's one thing that nobody wants to discover during their home renovation, it's surprises. However, they seem to happen while building dream homes a lot more than many of us may think. Unfortunately, designer and home renovation expert Alison Victoria has seen these kinds of things happen to homeowners numerous times over the course of her career — and she has set out to educate us all about what really goes into home renovations with her HGTV series "Windy City Rehab."
"There's enough shows out there that don't show you what really goes down. Mine's not one of them," Alison Victoria said during an exclusive interview with House Digest. "I pride myself on the fact that this might be hard to watch, but this is what people go through all over the world building their dream homes.'"
Luckily, Victoria says that there's an easy way to avoid going over budget and other unfortunate incidents altogether, even way back when you're first entering the process of purchasing a property to renovate. You just have to take note of the red flags presented to you in the first place. "Your inspection is really big," she said.
Throughout chaotic housing markets over the years, however, many people have relinquished their rights to inspections in an attempt to outbid another potential buyer. "When I hear people waiving inspections, it freaks me out. I'm like, 'Oh, God,'" Victoria told us. "Your inspection report is huge — pay attention."
Never say no to a home inspection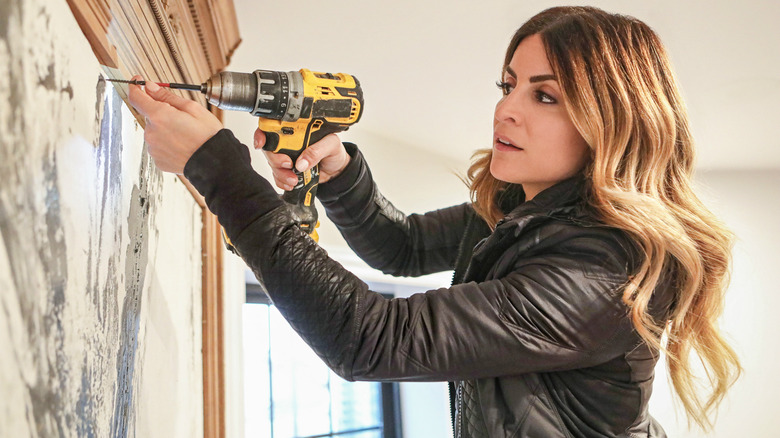 HGTV
Alison Victoria recommends that when scheduling an inspection on a potential home you're hoping to renovate, you try and get one done even before making a final decision on the home. "Find out what this is going to cost before you even make an offer, before you close on it," she told House Digest.
Since many of us don't make major purchases like this every day, she also advises that we turn to the specialists to help us avoid making any mistakes in the process. For example, bringing a contractor along with you to hear the results of an inspection can be helpful for putting together an accurate budget for any renovations you may want.
Victoria also suggests turning to a realtor for advice on what these same renovations could cost in your specific neighborhood. "Get a realtor friend or your own realtor to tell you, 'Hey, even though this is going to be my forever home, I don't want to overspend and be house poor,'" Victoria explained. "'How do I go into this project spending money the right way so I'm walking into equity and could maybe [refinance] one day?'"
These tips from the HGTV star can help set you up for success when it comes to building your dream home — and also keep you within budget.
New episodes of "Windy City Rehab" air Tuesday nights at 9 p.m. ET/PT on HGTV.