The Smart Way Fix My Flip's Page Turner Saves On High-End Appliances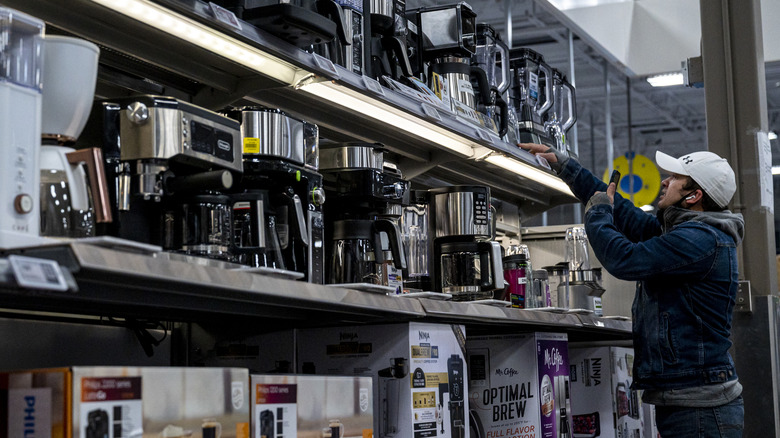 Bloomberg/Getty Images
Flipping houses can be exciting for those that have a passion for real estate and design and enjoy a hands-on approach. It can also be difficult, however, to bring your ideas to life and make a substantial profit. One major tip from Page Turner is to invest in high-end appliances, but without breaking the bank. "A lot of flippers skip it, and I think that it benefits a flipper to put in a higher-end appliance that you don't have to pay full price for," she told Realtor.
According to her, it is something that you have to deal with anyway, so it's better to include the nice appliances right from the renovation. "Put it all in so you can get the most for your house upfront instead of a buyer walking in and seeing where you cheated the house," she explained. When prospective buyers see top-of-the-line appliances in a flipped house, they perceive a higher value on the property. The presence of high-end appliances often makes a strong positive impression and justifies a premium price to potential buyers.
Where to find high-end appliances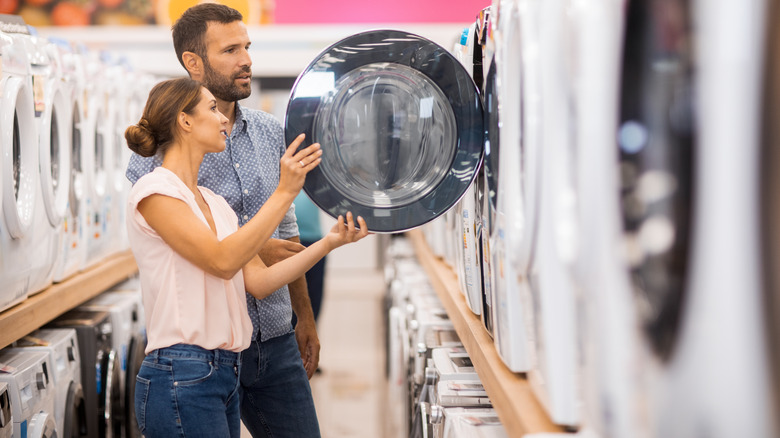 Extreme-photographer/Getty Images
Finding top appliances like washers, fridges, and stoves at lower prices requires proper research and strategic shopping. Start by researching different brands and models of high-end appliances like Signature from LG Electronics, Miele, and Gaggenau to know the regular retail prices. Next, look for sales events and promotions directly from the companies and from other retailers. Be open to open-box, floor models, and older models because they are often still in good condition.
"You can go to a scratch-and-dent. You can find appliances that might even be secondhand but gently used through one of the social media platforms," advised Page Turner. Scratch-and-dent appliances might have minor cosmetic damage incurred during transportation or display but are otherwise fully functional. Online marketplaces like Facebook Marketplace or eBay are great places to find used or lightly used high-end appliances at lower prices. In certain situations, there may be room for negotiation so don't be afraid to ask nicely for a better deal.
Why you should invest in high-end appliances when flipping a house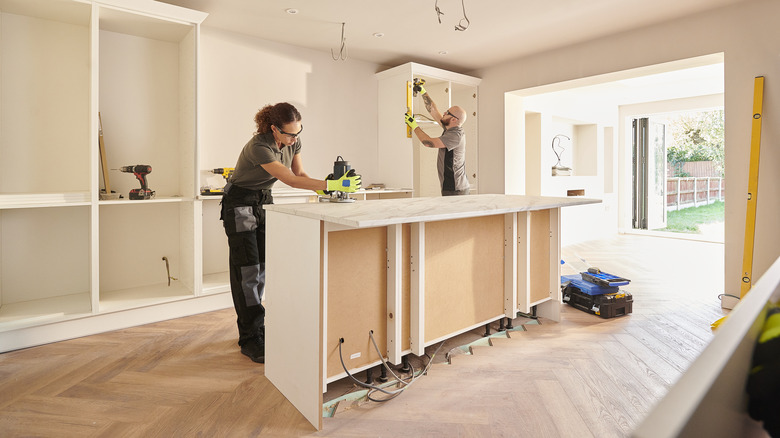 Sturti/Getty Images
While it's important to find a good deal, it's equally crucial to ensure the appliance provides long-term value and contributes to the overall appeal of the property. High-end appliances often feature modern designs and styles that can make a space feel luxurious. They can become focal points and make the property feel more elegant to potential buyers.
High-end appliances typically offer advanced features, innovative technology, and superior performance compared to standard appliances. These can include energy-conscious options and smart home integration that are efficient and environmentally friendly and can make a potential buyer feel like the appliance will remain for years to come.
Moreover, high-end appliances often come with extended warranties or quality customer support, providing buyers with peace of mind about their purchase. In a competitive real estate market, having high-end appliances can set your property apart from others. Buyers are seeking upgraded features and luxurious touches, so this increased appeal can lead to better and faster sales.