HGTV Star Lindsey Uselding's Top Tips For Homeowner's Insurance Review Time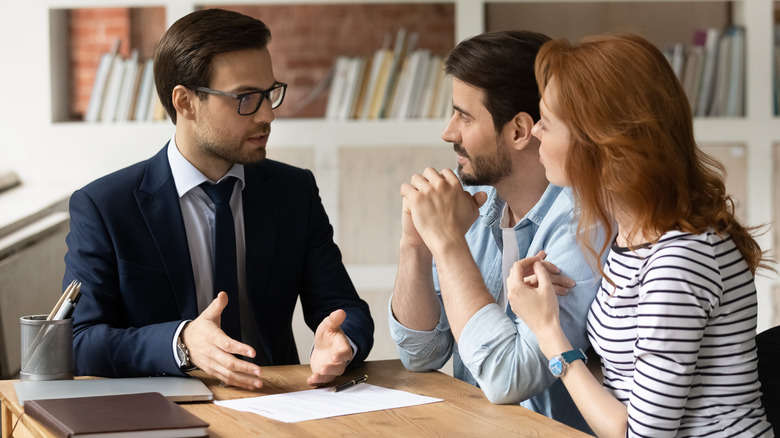 fizkes/Shutterstock
Lindsey Uselding, co-host of HGTV's "Renovation 911," tackles emergency restorations and renovations with her sister Kirsten Meehan. As you might imagine, Uselding has witnessed her fair share of natural disasters and other catastrophes that can devastate homes and shake families' lives. "When you go through an insurance loss or an emergency in your home or business, it's something you didn't plan for. It's unexpected," she told the University of Wisconsin-Madison. While you can't predict the future, Uselding knows how important it is to be ready with a good home insurance policy. But settling on a home insurance plan isn't a one-and-done event; your insurance should grow to suit you as your life changes. To help her followers be prepared, Uselding shared three important signs it's time to review your home insurance policy: if you've just installed cameras on your home, if a significant change has happened in your life, or if you've just invested a high amount of money into improving your residence (via Instagram).
An insurance review is an opportunity to reevaluate your home's coverage, which can be especially important in the three situations Uselding recommends. Here's why Uselding emphasizes these three changes to her followers and what you can do to be prepared for review time. 
Changes in family, home, and security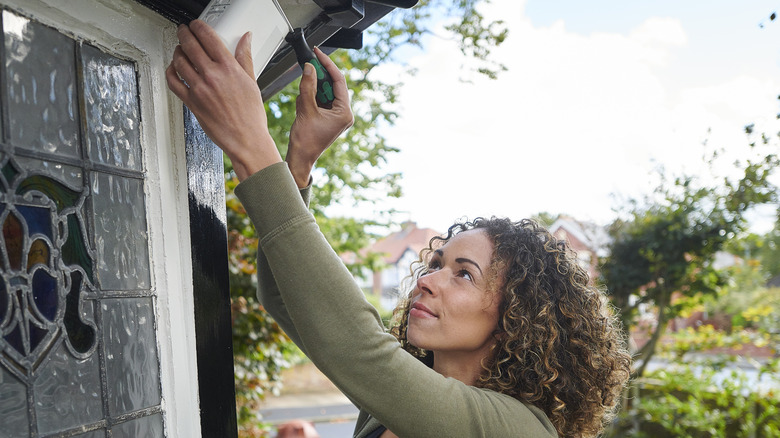 Sturti/Getty Images
Lindsey Uselding gives her followers some solid advice. "First, have you had a life-changing event?" She asked on Instagram. Of course, plenty of unexpected things happen in life, but how can you know if it qualifies as life-changing? Some life-changing events that may affect your insurance needs include getting married or divorced, losing a spouse, having a child, someone moving out, or other changes to your household occupancy. "Second," Uselding continues. "Have you done a remodel or bought a high-possession item?" If you've upgraded, renovated, or added an addition to your home, you may need to readjust your insurance policy to cover the new changes. "Finally, have you installed cameras on your house?" Uselding concludes. Some people may be surprised to hear this final tip, but many insurance providers will offer a lower rate for homes with cameras and other home security systems. 
It's important to review your home insurance policy as soon as possible after these major events — you may not always have a chance to later. "When we respond to an emergency and the homeowner doesn't have enough coverage to complete the repairs to their home or to restore their contents for renters, it's heartbreaking, " Uselding wrote on Instagram. "Be proactive and look at your policy's limits so that this doesn't happen to you. Insurance is a necessity!"