Floor Lamp Vs. Table Lamp: Which Is Best For You?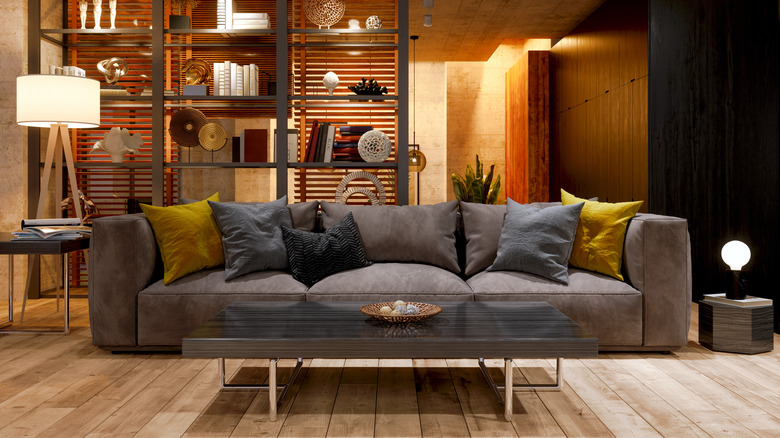 Onurdongel/Getty Images
Thanks to the National Electrical Code, every habitable room, kitchen, and bathroom in (almost) every newer home has a switched light. Still, table lamps and floor lamps are useful for mood lighting and an added sense of style, and if you live in an older house, they might be a necessity. 
More and more, design experts recommend spending just as much time selecting a lamp for a room as larger pieces of furniture. "It just adds that jewelry effect, like putting on a pair of earrings," shares interior designer Clary Bosbyshell in a Veranda interview. "Even though you might not always turn it on because the room gets such good light, it finishes the outfit."
This can be true with both floor lamps and table lamps. Each one has its own unique finishing touch attributes. They also offer brighter and dimmer lighting solutions, and varying sizes, depending on how you'll be using them. Trying to figure out which one is right for your space? Comparing their attributes side by side can be helpful.
The case for the table lamp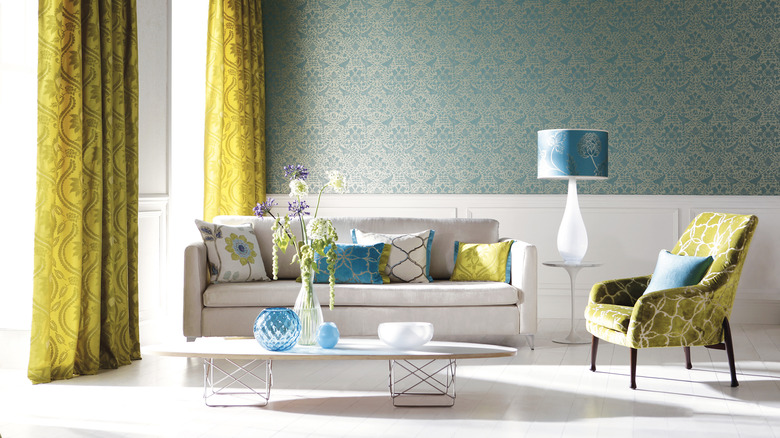 Onzeg/Getty Images
One advantage of table lamps over floor lamps is the vast range of sizes available. They're also easier to move around than floor lamps. They can be used to light every room of the house, from traditional living room and bedroom use to shadowy spots in kitchens and bathrooms. 
Table lamps tend to work best when floor space is at a premium, as you get the benefit of both light and the remaining table surface. Just be sure to choose a base that leaves enough room for coasters, charging stations, or other items. 
Table lamps also come in a wider variety of styles and shapes in comparison to floor lamps. This makes it easy to find a unique lamp and coordinating shade that suit your style while meeting your lighting goals. Whether you're seeking mood lighting for evening entertaining or brightening a favorite spot for reading, be sure the table lamp you're considering will provide adequate illumination, since they don't usually generate as much ambient light as floor lamps. 
When a floor lamp might be better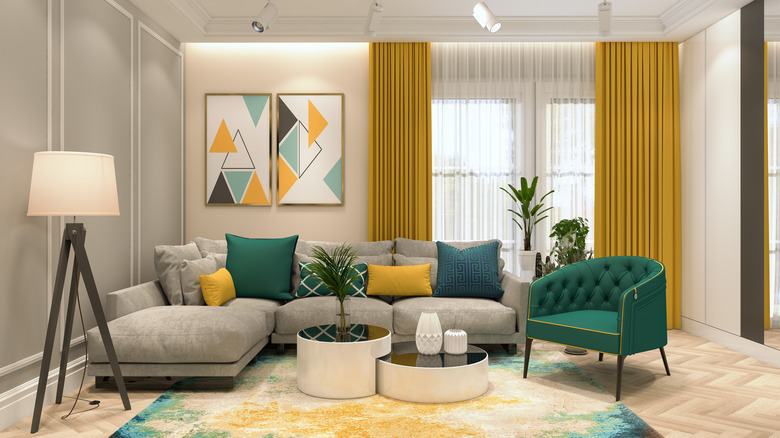 Vlajs/Getty Images
One of the best aspects of buying a floor lamp is that you can place it without the need for a table or other surface to rest it on. They tuck into corners easily and can be a great addition to an entranceway next to a piece of decorative furniture and artwork. 
Floor lamps, being taller, usually force light upward, creating ambient light and making them quite useful in rooms without overhead fixtures. Some, however, arc and force light downward directly over a sitting area, making them better for tasks like reading or knitting. Options with built-in tables to hold a beverage or remote can be a welcome addition to a small room since they generally take up less space than a side table. 
Being taller than table lamps, floor lamps can also add height where needed as you're decorating. Sometimes you'll find coordinating table and floor lamp selections if you prefer the ease of pre-matching. However, floor lamp styles that are interesting conversation starters in their own right are also available these days. Look for traditional torchiere styles and stick lamps with barrel shades along with those shaped like industrial tripods, trees, and even people for lighting with a twist.