When Is The Best Time Of Year To Buy A New Washer And Dryer?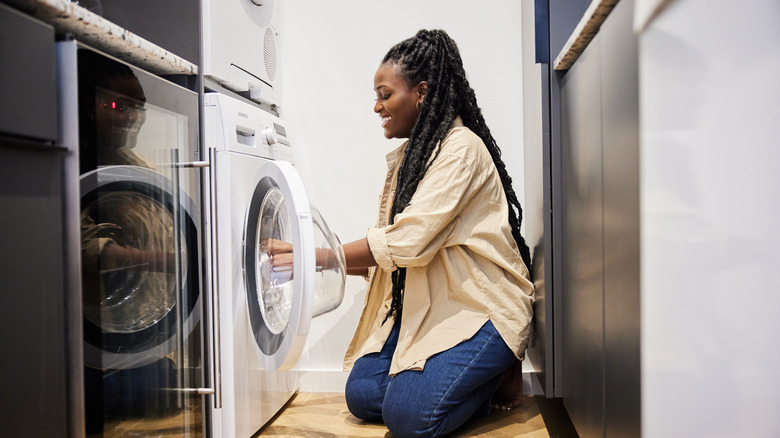 Goodboy Picture Company/Getty Images
It's no secret that the cost of home necessities is increasing year after year. Appliances like dishwashers, washing machines, and dryers are part of everyday life, but that doesn't mean you should fork out your life's savings when it comes time to replace them. If you've decided to buy a new washer and dryer, looking for deals to help save a few dollars can ease the dread of making the purchase. The good news is that appliance sales are offered for washer and dryer combos multiple times a year. Thanks to long weekends, major holidays, and model clearance events, you can purchase a new set without paying full price. 
As you start to select a new combo for your home, knowing when these sales typically come about is the key to budgeting. Most of the long weekend and model clearance sales occur from the beginning to the middle of the year, with major holiday sales taking place toward the end. While waiting for the sales, start looking at brands and models that are currently on the market and the different models offered so you know what you want once they are marked down. 
When to expect the deals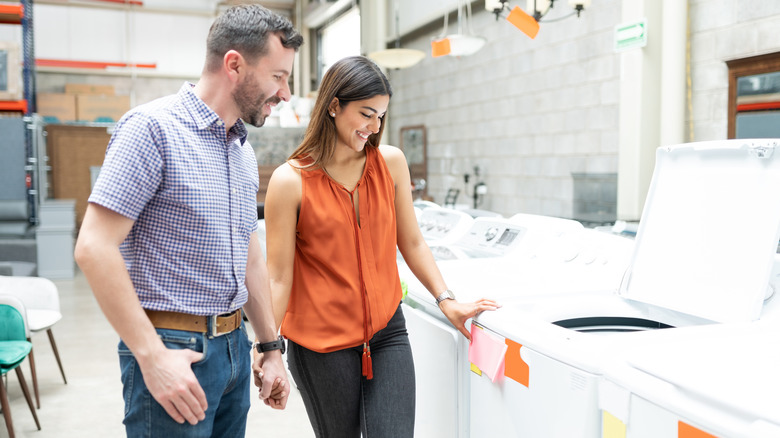 Antonio_diaz/Getty Images
If you watch large retailers, you'll notice that big savings on appliances have a pattern of coming around during the holiday season. For appliances like washers and dryers, you can expect the biggest savings to occur between the months of September and December for several reasons. The first is model clearance deals. As the year comes to an end, brands like to promote their new-and-upcoming technology for the next year, which means retailers want to push out older versions. If you're okay with not having the latest model, you can find good deals on current washers and dryers. This part of the year is also when big holiday deals take place due to Christmas and New Year's, which means even more savings.
Additionally, most retailers like to mark down their appliances around long holiday weekends like Memorial Day, Presidents' Day, Fourth of July, and of course, Black Friday. Since these weekends give workers an extra day off, retailers know they will see a spike in shoppers and sales, in turn rolling out promotions on appliances. Smaller deals might occur during April and May as part of Spring Cleaning promotions, so be sure to keep an eye out for markdowns during these months as well. Not a fan of crowds? Most retailers carry the sales online as well, so you're still able to find a new washer and dryer without stepping foot in the actual store.