Whatever Happened To Storm Shelter Bed By Life Lift Systems After Shark Tank Season 10?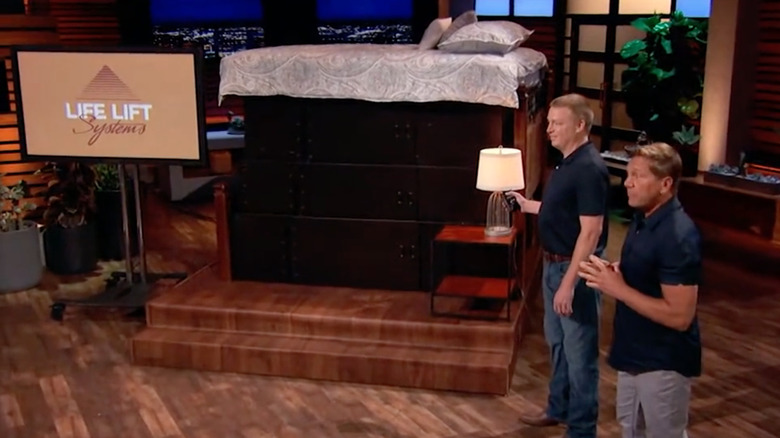 TikTok
One of the most dynamic and safety-minded products presented during Season 10 of Shark Tank was Levi Wilson and Tim Todd's Storm Shelter Bed from Life Lift Systems, which offered an ingenious solution to storm shelters that fit discreetly in your home. Both raised in the United State's tornado alley — a belt of severe weather through the lower Midwest and South — the two engineers sought to provide a safe solution to storms and other environmental threats.
The telescoping bed, which can withstand up to 250 mph winds and extreme impact force, is accessed by raising the mattress and box spring to enter the vault, which is bolted to a slab of concrete beneath. The vault rises at the touch of a button and fits several people inside, offering a secure and damage-resistant place to safely weather even the worst storms. The bulletproof enclosure is also a safe room for home invasions, complete with air vents, USB chargers, and emergency lighting, all powered by a 12-volt DC battery.
What happened during the Shark Tank episode?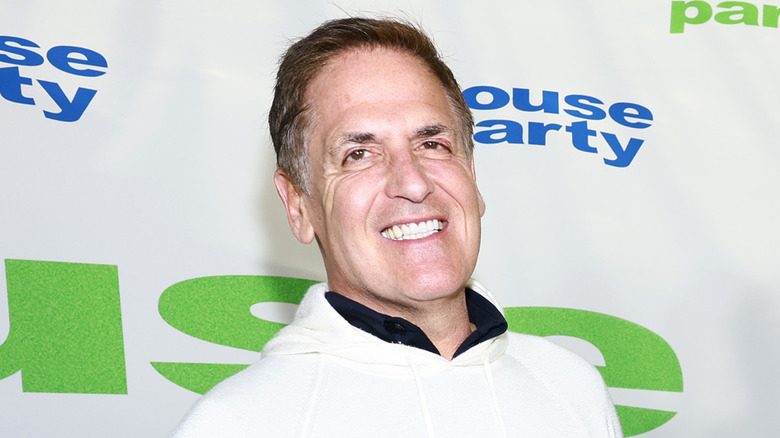 Matt Winkelmeyer/Getty Images
The proposal for the Life Lift Systems bed immediately caught the attention of several sharks, inciting discussions of the feasibility and profit margins of the company, which at the time was offering low wholesale prices that undercut the cost of creation. Many sharks worried it would make the venture less profitable. Levi Wilson and Tim Todd discussed future plans for the company, including other items for the home that harbor secret storm shelters and safe rooms, including a workbench, a kitchen island, and a pool table.
While sharks Robert Herjavec and Kevin O'Leary bowed out, there was particular interest from Lori Greiner and Mark Cuban, both of whom initially offered the requested amount of $550,000 at a 25% ownership. After making an unsuccessful counteroffer of 20% ownership, Todd and Wilson agreed to Cuban's offer, swayed by the investor's Texas home base, which he claimed would make him more accessible to them during development in nearby Oklahoma.
What happened to Life Lift Systems after the show?
According to the product's creators, Shark Tank fans and social media users helped spread the word about their product immediately. Tim Todd told Accuweather, "It went viral in about 25 states overnight, so what we have done since then is [put] distributors in place, then [help] distributors put dealers in place. Since it aired on Jan. 27, 2019, I'm probably on the phone 10 to 12 hours a day, every day." 
While things seemed to look good for the future, there's little information available on what the company is up to today, pointing to the fact that it may have gone out of business. Its website and social media channels appear to be inactive, and it's difficult to find any online retailers offering the product. However, Kansas-based Storm Defense Shelters still appears to have a listing for the bed on its website.