The 'Fab Five' Color Theory To Keep In Mind When Painting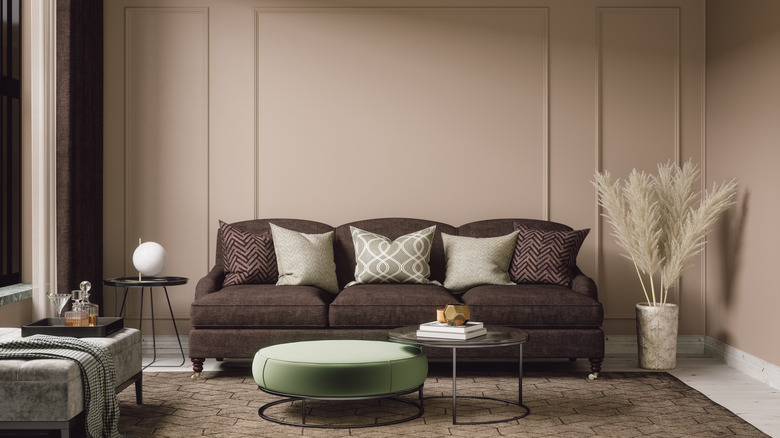 Imaginima/Getty Images
While paint color trends for homes rise and fall, nature-inspired shades and rich neutrals endure long beyond a single year or design season and are often the best shades to use for classically-inspired rooms. Often called the "fab five" colors for interiors, they are a go-to for designers. John McClain of John McClain Design tells Luxe, "The neutral and classic combination of black, white, gray, green and brown will always provide the perfect palette for every interior. They are rooted in nature and therefore resonate with the core of humanity."
These five shades come in a variety of depths and intensities, as well as a range of variations from the crispest whites to the deepest chocolate browns and forest greens. They work in almost any room in the home, perfect for kitchens, living rooms, and bedrooms in equal measure. While recent trends have tended more toward monochromatic neutral rooms in shades of cream, beige, and gray, these nature-drawn shades, both light and dark, can also be mixed together for beautiful rooms with more depth and dimension.
The five colors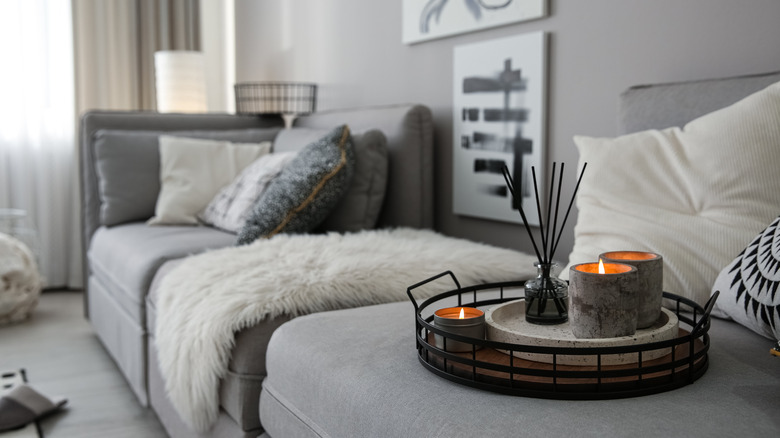 New Africa/Shutterstock
Light neutrals have always been a crowd-pleaser, often the best shades to grant a sense of light and spaciousness to any room. White and cream walls pair well with any furniture or accent shade and present a blank canvas that proves extremely versatile and flattering in most homes. While you may want to avoid starker shades of white to avoid sterility, numerous more flattering wall shades come in a range of colors from eggshell and cream to softer grays that resemble white but add more depth. Gray, while often maligned as the "millennial gray" favored by those born in the 1980s and 1990s, is still a great option if you want a neutral with a little bit more moodiness but equal amounts of versatility in terms of getting along with other shades in the home. It's also a color available in one of the widest ranges of darknesses and hues imaginable.
Black, while once more popular for furniture and accents, is having a moment as one of the most popular paint shades for walls, covering rooms both small and large and adding drama to any home. Green, particularly the color of plants and dark forests, is a popular accompaniment in the form of greenery or as a wall or accent color, ranging from darker shades to lighter popular variations like mint, celadon, and sage green. Also nature-inspired, brown is a deeper and more dramatic neutral that comes in rich caramel, taupes, and dark chocolates.
Bringing it all together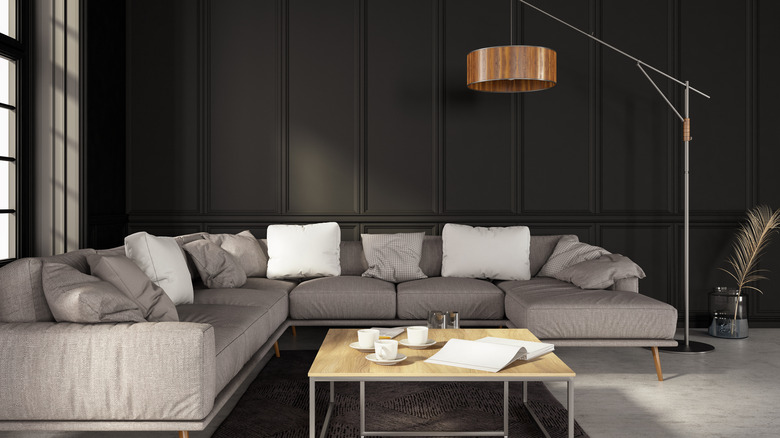 Asbe/Getty Images
While these five shades thrive on their own, they are also useful together for a harmonized nature-inspired look. Even aside from paint, the "fab five" are the colors of many accents like metal, wood, and textiles, which can be mixed together to create beautiful rooms. Try combining 3-5 of these shades in any room using paint and decor for a seamless look. Green, in the form of plants, either real or artificial, complements any neutral-based decor scheme and adds a pop of additional color.
To increase the light and sense of space, opt for soft white or cream walls with lighter shades of brown upholstery and sleek black metal accents. Or paint your room a dramatic shade like black or deep brown and fill it with lighter furniture in shades of cream, gray, and taupe. Green, which has been rising in popularity for both wall color and upholstery, looks stunning when combined with gray walls or wood accents in deep brown. Monochromatic and varying shades of gray look dark brown wood accents can offer a moodier alternative to cream and beige neutral rooms.