Turn Dollar Tree Planters Into Light-Up Patio Decor With TikTok's Clever Hack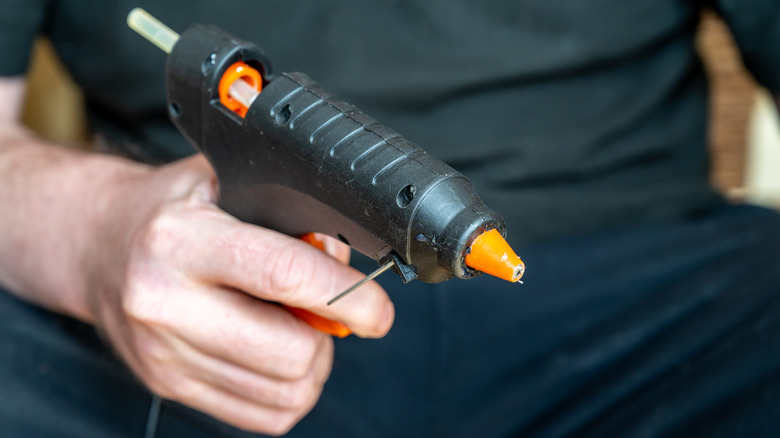 Mikhail Dmitriev /Getty Images
Outdoor lighting elements can be one of the most attractive ways to make any porch or patio space as homey and inviting as any interior room. While outdoor-friendly lighting options can be expensive, particularly above a certain size, a creative Tik Tok hack involving two wire hanging planters from your neighborhood Dollar Tree may be the solution to budget-friendly lighting with a lot of style mileage perfect for any outdoor space.
DIY Tik Tok community @hometalk showed off a fun technique for creating a light globe for outside use incorporating two attached hanging planters, battery-operated twinkle lights, and some faux greenery like stems and vines.  These lush balls of light are perfect to brighten up a deck, hang from a balcony, or add whimsy to a limb in the garden. Because they are large, they not only form a striking light fixture but also provide statement-making illumination for your next outdoor gathering. They look particularly beautiful when hung as a grouping at various heights. 
Making your DIY light globe
To create your light globe from two dollar store planters, begin by removing the chains from each planter. Place the baskets one on top of the other, fastening the top of each planter to the other firmly with zip ties. Once they form a globe, you can add a set of battery-operated twinkle lights strung through the globe, winding them around each side. Use hot glue to add artificial greenery around and through the globe.  Finish by reattaching one side of the globe to the chain and hook for hanging.
You can also use artificial flowers for a more colorful look, particularly a great idea for outdoor weddings or parties when hung from trees for a romantic look. While the black wire of the baskets gives a chic modern and industrial look to the globes, you can also paint them a weathered white or other shade for a more cottage or shabby chic style.