The Type Of Flooring Alison Victoria Recommends If You're Working With A Budget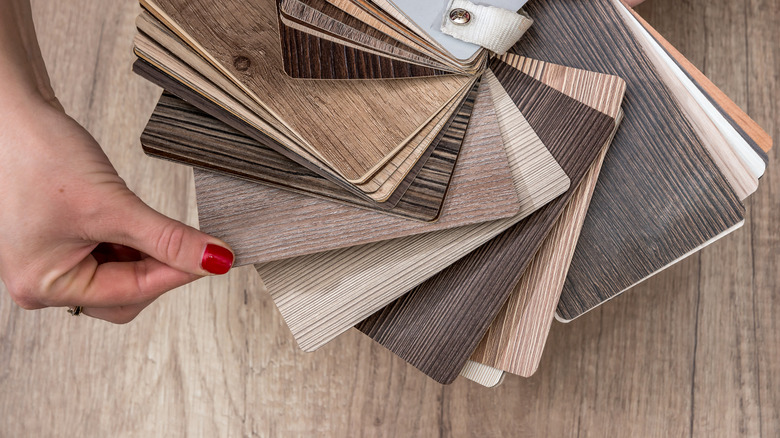 RomanR/Shutterstock
Envisioning a dream home, your thoughts might drift to beautiful hardwood flooring. It's on the wish list of many shoppers when they start leaning toward updating a home rather than incurring the costs of moving to a new one. That's until they get a good case of sticker shock when they find out how expensive wood flooring can be these days. When posed the question about more affordable alternatives, HGTV's Alison Victoria's suggestion can be summed up in one word: laminate.
During an HGTV Q&A Victoria explains, "It costs as little as $2 per square foot (compared with around $10 or more a square foot for hardwood), and these days it looks so ridiculously good, you can hardly tell it's not real wood. It also holds its own against foot traffic and stains, and it's so easy to install that many DIYers can do it themselves. In some cases, you can even put laminate right over your existing floors, especially if they're tile." She also has some ideas about picking the right color of flooring, since that task can be even more daunting than deciding on budget-friendly laminate in the first place.
Alison Victoria's advice on selecting the right color of laminate flooring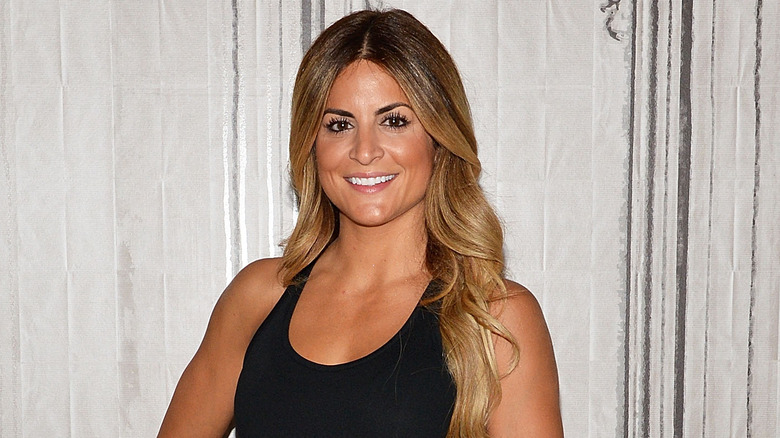 Slaven Vlasic/Getty Images
Now that you know laminate floors can be an attractive — and more cost-conscious — alternative to hardwoods, there's the chore of selecting the right color. What might sound like a simple task can quickly become overwhelming when you're trying to pick something you can live with for years to come. After all, making the wrong choice and having to redo it presents another budget-busting scenario. What does Alison Victoria suggest? Look to the color of your cabinetry.
"Choose something that contrasts in color with your cabinets — for example, if your cabinets are white or have a light stain, try dark, chestnut-color floors. Laminate comes in a ton of finishes, including styles that mimic reclaimed wood, so you shouldn't have a problem finding a look you like" Victoria shares (via HGTV). If you're redoing your living area or bedroom, you can look at furniture in the same way as cabinetry and pick a contrasting floor color to coordinate with wood tones. Taking your time and shopping around, you can select just the right laminate floors for your home while keeping your budget in check.